Have you ever wondered what are the films that inspire the next generation of visionary filmmakers? As part of our monthly IONCINEPHILE profile (read here), we ask the filmmaker the incredibly arduous task of identifying their top ten list of favorite films. Sean Baker (Four Letter Words ('00), Take Out ('04), Prince of Broadway ('08) and the just released Starlet), provided us with his all time top ten film list (dated: November 2012).
Babes in Toyland (aka March of Wooden Soldiers) – Gus Meins, Charley Rogers (1932)
"Gus Meins and Charley Rogers' masterpiece. The comedic timing and images have passed the test of time… that poor monkey playing a bastard Mickey Mouse. And even in this age of advanced make-up and computer effects, show a child that Bogeymen sequence and I guarantee there will be nightmares."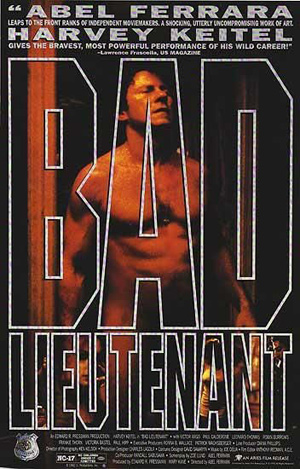 Bad Lieutenant – Abel Ferrara (1990)
"Ferrara's masterpiece. I love NYC films and this truly captured the city's vibe of the late 80's, early 90's. I could watch Harvey Keitel screaming, crying and smoking crack all day. Besides his amazing performance and Ferrara's vibrant realism, Zoë Lund wrote one of the tightest screenplays ever written. We only got one film from her as she tragically passed away in 1999. Thank you Zoë… this is an important film."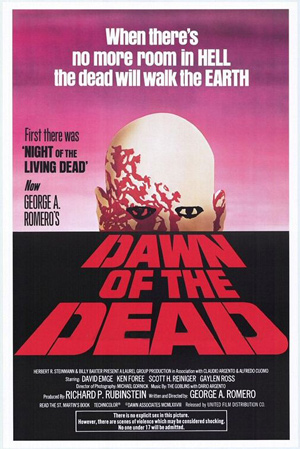 Dawn of the Dead – George A. Romero (1978)
"Romero's masterpiece. Perfect balance of horror, comedy and social commentary. One of those films in which every shot and every line of dialogue is memorable."
Harold and Maude – Hal Ashby (1971)
"I'm not going out on a limb with this one. I think we all agree that there is something incredibly special about this one."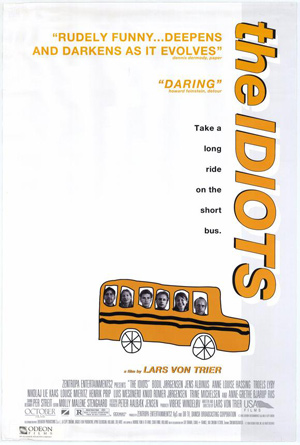 Idioterne aka The Idiots – Lars von Trier (1998)
"I feel this is the quintessential Dogma film… combines scathing social commentary, laugh out loud, daring comedy and ultimately an extremely emotional and cathartic ending. This is Von Trier's masterpiece."
Naked – Mike Leigh (1993)
"I love all of Mike Leigh's films but this is the one that had a big impact on me. It was also a stylistic departure for Leigh, who still held on to the British Social-realism vibe but delivered it in a very cinematic and calculated way."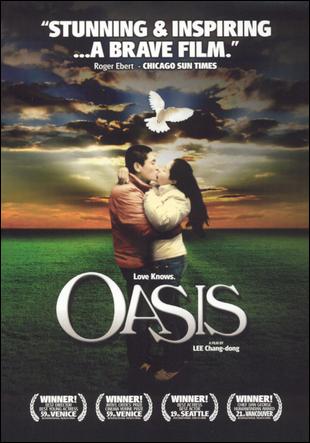 Oasis – Lee Chang-dong (2002)
"An extremely daring film that made me cry about a "forbidden" love affair. I consider Chang-dong Lee to be one of the most important living directors."
The Road Warrior – George Miller (1981)
"The best action ever captured on celluloid…. because it's real and not CGI. Plus one of the tightest screenplays ever written. I think George Miller and Byron Kennedy poured real adrenaline in the chemical bath when developing the negative because every frame feels soaked in it."
Scarface – Brian De Palma (1983) –
"Another cliché on this list but I'd be lying if I didn't include it. Although some of it has aged (like the "Take It To The Limit" montage), it has aged in a way that the style now defines an era and I love it all the more for that."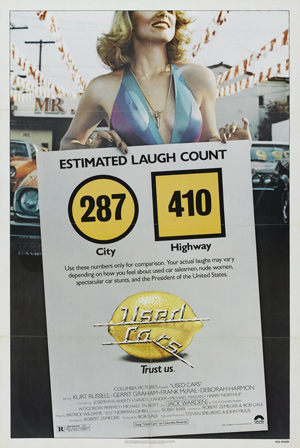 Used Cars – Robert Zemeckis (1980)
"One of the most underrated and under-appreciated films of all time and my favorite comedy. Kurt Russell is genius in this film and I wish he would return to comedies because his delivery and timing are to die for. And kudos to Zemekis and Bob Gale for writing a biting, social satirical and very un-pc script."
Sean Baker's Starlet premiered at the 2012 SXSW Film Festival.