Annual Top Films Lists
Jordan M. Smith's Top Ten Films of 2012: First-timer Helmers Rodney Ascher & Benh Zeitlin Crack Top 10 (Picks 10 to 6)
10. Beasts of the Southern Wild
Another film I sorely missed in Park City, but finally caught during its theatrical release, Benh Zeitlin's full length debut is pure southern magic. Following directly in the stylistic footsteps of his splendidly original short, Glory At Sea, the film is about finding inner strength to overcome outrageous odds and conforming to a life almost predetermined for us. Zeitlin seems to reject these deliberations for his own enchanted aesthetic where fables and realities collide. It also doesn't hurt to have Quvenzhané Wallis play Hushpuppy, the cute and righteous face that harbor's a swelling, juvenile fervency that buttresses the whole picture. It will be very interesting to see where Zeitlin goes from here.
9. Prometheus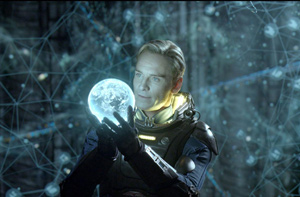 There were few films this year I was more excited for than this one. Ridiculous plot holes, broad characterizations, ridiculous old man make-up and all, this was still one of my favorites. I know, I'm a sucker for well imagined sci-fi and great performances, even when their bogged down with substantial script issues. This film is full of big questions and insanely gorgeous imagery, but it's Michael Fassbender's rendering of the inquisitive android and Noomi Rapace's intensely physical performance as Elizabeth Shaw that really bring it home for me. Shortly after the Blu-ray arrived at my door Ridley Scott's unpopular pic became my most watched film this year.
8. Looper
Time travel based movies are tricky. There are always so many technical problems to deal with. After seeing this, I went back and watched Primer, which was a great and bad idea. Having liked Brick and loved The Brothers Bloom, I should have had more confidence in Rian Johnson, as his newest is quite the little sci-fi action film. Johnson plays with his shifting leads, bending our expectations as the characters' morals waver away from favorable and back again. Refreshingly complex, you aren't sure who to root for. With superbly choreographed action, a stellar performance by a physically altered Joseph Gordon-Levitt and an intelligent, mind-bending narrative that seems a nod to anime's past (particularly Akira), this was a very pleasant surprise.
7. Silver Linings Playbook
Despite being a David O. Russel fan, I was a bit skeptical of a rom-com with Bradley Cooper and a stale DeNiro as main attractions, but there was chemistry galore and a collection of wonderfully funny performances abound. Jennifer Lawrence continues to prove her worth, here playing a damaged woman trying to deal with the loss of her husband by hooking up with just about everyone in town, until she meets Cooper's Pat, a man, seemingly worse off than her, struggling with bipolar disorder. The film seemingly crafted for wide release with an outstanding script, spot on performances with depth, and a big name cast to boot – why wasn't this a massive box office smash this fall?
6. Room 237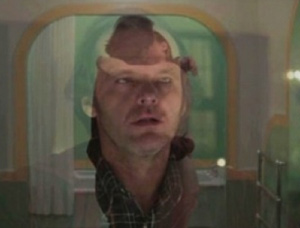 When I missed this at Sundance this past year (along with others I still haven't managed to see like Compliance and Simon Killer), with rumors of clearance issues floating about, I was very worried I'd missed my only chance on Rodney Ascher's debut. I mean, come on. A doc about conspiracy theories springing from The Shining, one of my all time favorite films? I needed to see this. Thankfully, I got my chance after it made the rounds at Cannes and finally, TIFF. And, after all that waiting, I was not disappointed in the least. The film is stylish, smart, funny, and packed with ludicrous ideas about what Kubrick's only horror film could actually be about. If you're a fan of Jack, Torrance, Redrum or the like, you will no doubt have a blast with this.