Annual Top Films Lists
Jordan M. Smith's Top Ten Unreleased Films of 2012: Baumbach, Cianfrance & Korine Make for a Great Year Ahead (Picks 5 to 1)
5. Low & Clear
The first of two self produced, crowd funded films on this list, Low & Clear announces Tyler Hughen and Kahlil Hudson as non-fiction filmmakers to keep a close eye on (Hudson also worked on the excellent Kumaré this year). Their gorgeously meditative film of fishing and fleeting friendship in the hands of time and distance is the pinnacle of this year's affective documentary cinema. With a pair of clashing colloquial characters and nothing but the sublimely photographed reflective air of nature, we are left to ponder our own life decisions and whether or not we made the right ones.
4. The Fifth Season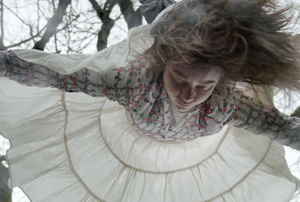 Tragically unseen by most at TIFF, Peter Brosens and Jessica Woodworth's Tarkovsky-esque vision of a fablistic world where crops cease to grow is about as grim as you'd expect, showing the degradation of civilization one face at a time. Maintaining the thematics involved with public ritual and the intricacies of community they developed in Khadak and Altiplano, the film completes the duo's spiritual trilogy of man's relationship with nature in brutal fashion. If there was one film I could choose for US distribution that has yet to find it, it would be this beautifully haunting masterpiece. It surely deserves it.
3. Spring Breakers
Harmony Korine has been testing audience patience since the start of his career, but with his latest he has found a fittingly bizarro balance of commercialism, experimentalism and existentialism. It's almost as if Malick decided to make an MTV inspired exploitation film about cultural narcissism with James Franco donning cornrows and a grill, fronting a gang of scruple-less party girls willing to go all in for nothing. Poised to push buttons, the film is a beautifully dystopian fever dream of hilariously and disturbingly unrestrained horrors made to make parents worry about their own rebellious teens. I can't wait to see this one again.
2. The Place Beyond The Pines
Near the tippy top of the heap was Derek Cianfrance and Ryan Gosling's much anticipated re-teaming, a three act epic that takes cues from the Dardenne brothers, but revels in tried and true Americanisms. Like Blue Valentine, it's a bold beast, moving characters like chess pieces in a bout against death, and yet, the film is not as dour. As it's a story that benefits from a lack of knowledge going in, I won't say much more, but outside of his audacious handling of posterity's problems through subtle performance, Cianfrance shows that he can manage some seriously intense action sequences with just as much tenacity as the raw drama that made him.
1. Frances Ha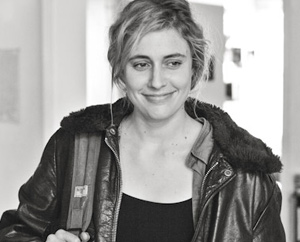 Having enjoyed every one of Noah Baumbach's previous films, I was looking forward to Frances Ha, but I was not expecting the warm and funny feature I found on screen at TIFF this year. Employing his signature sharp dialogue and stock intelligentsia while tampering down the pessimism that has often made his oeuvre a hard sell, Baumbach has found a perfect writing partner in his relentlessly positive star, Greta Gerwig. With its classy black and white palette, rapid fire dialogue and brilliantly paced editing, the film recalls classic New York City lovin' Woody Allen while remaining a wholly modern work that boldly ventures outside Baumbach's norm. No film this year does so many things as perfectly.