A good four days after all hullabaloo of Thierry Frémaux's Main Comp plus Un Certain Regard announcement takes hold the film world, it is the programming team lead by Artistic Director Charles Tesson that get to unwrap an approximate baker's half-dozen gifts of their own. On the 21st, the selections for the 53rd edition of the Critics' Week will be announced with the closing film to be held back for a later mention, and because our Cannes bound IONCINEMA.com team comprised of Blake Williams, Nicholas Bell, and I (Eric Lavallee) are always up for the challenge in prognosticating what is easily the most futile festival guessing game of them all, we've gone ahead and listed eight films from first and second time feature filmmaker for the seven plus 2 or 3 special screening slots for the upcoming edition.
If we build off what Tesson et al. programmed in previous years (he took the reigns back in 2012), the future jury lead by Fish Tank's Andrea Arnold (her short Milk was shown in '98) we'll likely find strong French presence, and first time works from possible nations such as Argentina, India (Peddlers in '12 and The Lunchbox last year), Great Britain and perhaps a U.S. entry, while the Closing Night film is reserved for well-established auteurs, such as 3x3D Peter Greenaway, Jean-Luc Godard & Edgar Perâ or shorts from Tsai Ming-Liang and João Pedro Rodrigues the year before that. Will we hit the bull's-eye with some of the titles listed below?
À 14 ans
Formerly titled "98," which clues us in to what time period we might find ourselves in, this is a youth portrait that is situated in a sort of no man's land suburbia that lies just outside Paris but borders with the French countryside. Writer-director Hélène Zimmer's debut film utilizes a cast of non-actor high-schoolers for a film about identity, or perhaps lack of one with first kisses.
Bébé Tigre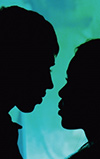 It would not be his first time on the croisette (he was a Directors' Fortnight winner back in '06 for his short film), Cyprien Vial co-wrote whats translates into "Baby Tiger" alongside the project with Marie Amachoukeli and Water Lilies' Céline Sciamma. Starring Harmandeep Palminder, Elisabeth Lando and Vikram Sharmatale, in a nutshell this is about being stuck between a rock and a hard place and tells the immigrant tale about an exemplary youth from India who is embraced by his new motherland, but in the same swooping gesture becomes unrooted and not in a position to financially help his family waiting back at home. Currently tagged with an October release date, this was lensed last year.
Catch Me Daddy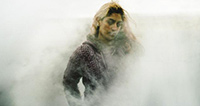 And speaking of Andrea Arnold, award-winning music video and commercials helmer Daniel Wolfe is one degree of separation with her dp, Robbie Ryan. Described as a "street" casting type of ensemble, Wolfe co-wrote what appears to be a taut thriller with his brother, Matthew Wolfe. This tells the story of Laila, a girl on the run from her family is hiding out in the badlands of West Yorkshire with her drifter boyfriend Aaron. When her brother arrives in town with a gang of bounty hunters in tow, she is forced to flee for her life and faces her darkest night.
Faire l'amour
Pegged among one of our most anticipated items of the year (#163 of 200), our thinking was that Djinn Carrénard who with the micro-budgeted Donoma which played in the other Cannes sidebar that we don't really cover here (ACID)  and was the 2011 winner of the prestigious First Film Prix Louis-Delluc prize might premiere his sophomore film (also known as Making Love) for last year's edition. 12 months flew by an no word. This tells the story of Oussmane, a musician who is losing his hearing in a loveless relationship with Laure, an air hostess desperately trying to get pregnant.
Fishing Without Nets
The rule of thumb for a Sundance preemed film to show in Cannes, is that there should be no subsequent screenings after Park City. From snow to sand, we think that Cutter Hodierne's debut based on his own short of the same name might break internationally in this section. Using a mix of actors and non-actors, this follows Abdi, played by Abdikani Muktar, a fisherman who—after pollution spoils the waters generations of his family have counted on for fish—uses the last money he has to smuggle his wife and son out of the country, towards a better life. Desperate to join them, Abdi succumbs to the allure of the quick money to be made as a pirate.
Magical Girl
Among the handful of Spaniards rumored for a Cannes showing, Carlos Vermut's sophomore film (produced by the same folks who gave us Antonio Méndez Esparza's Critics' Week winner, Aquí y allá) Magical Girl stars [Rec] franchise player Javier Botet as a father who wants to grant his terminal cancer stricken daughter her last wish. What initially sounds like a sappy drama is actually a thriller that plunges the protag in a hell of his own. Bárbara Lennie and Israel Elejalde round out the supporting cast.
When Animals Dream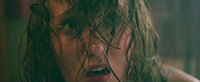 Nicolas Winding Refn make some room. The Danish helmer might have some company with countryman Jonas Alexander Arnby soon in the mix. A previous Cannes winner, but for a Cannes Lions prize (trophy-ware for the planet's best commercials), this first film already comes packing heat — it was picked up by Radius-TWC in Berlin and will surely attempt to secure a spot somehwere on the Croisette. Since this section has always included a touch of gore, we're thinking that family secrets and an isolated village might do the trick. Featuring Lars Mikkelsen, Sonja Richter and first-timer Sonia Suhl, this centers around Marie, (Suhl) a beautiful and lonely 16-year-old who's mother is seriously ill, suffering from an unknown disease – on medication, mentally absent and tied to a wheelchair. Marie's father, Thor, runs the small grocery store and tries to make life as normal as possible for the small family. On the surface, everything seems fine.
Whiplash (Chazelle)
This could easily follow suit and grab a spot in the Un Certain Regard section like several other Sundance films before it, but we're thinking that in the heavy traffic of choice offerings will facilitate a special screening status in this section, as this is Damien Chazelle's sophomore film, which comes on the heals of Guy and Madeline on a Park Bench. Such as Hodierne mentioned above, Chazelle borrowed from his short film of the same name for a larger character study template. Whiplash has not shown elsewhere, and Sony Pictures Classics heads will likely want to light the same fire that won the film both the Grand Jury Prize Dramatic and Audience Award prizes. Here Miles Teller plays an ambitious young jazz drummer, single-minded in his pursuit to rise to the top of his elite east coast music conservatory. J.K. Simmons takes on the role of Terence Fletcher, an instructor equally known for his teaching talents as for his terrifying methods, leads the top jazz ensemble in the school.
Predictions curated by Blake Williams, Nicholas Bell and Eric Lavallee