Festival Predictions
2014 Sundance Film Festival Predictions: Dito Montiel's Boulevard (First Look!)
We tend to look for patterns, trends and whatnot with our annual predictions. In Dito Montiel's case, it would appear that he shows up at the fest with odd numbered films in his filmography. Sundance embraced the filmmaker-musician-author with open arms back on 2006 with the double Sundance winner totally engrossing dramatic book to film translation of A Guide to Recognizing Your Saints. His third film, The Son of No One (which is sandwiched by Fighting ('09) and 2013's Empire State) received the closing night honors of the fest back in 2011. For Boulevard (film number five), Montiel reteams with his longtime editor Jake Pushinsky and landed Park Chan-wook's cinematographer Chung-hoon Chung. Shot in Nashville, Robin Williams toplines the drama which wrapped in mid July. Feast your eyes on our exclusive first look below.
Gist: Written by Douglas Soesbe, Nolan Mark (Robin Williams) is a devoted husband in a marriage of convenience (w/Kathy Baker) and is forced to confront his secret life after meeting the emotionally closed young adult Leo (Roberto Aguire).
Production Co./Producers: Camellia Ent.'s Monica Aguirre Diez Barroso and Mia Chang (Struck By Lightning), Ryan Belenzon, Jeffrey Gelber.
Prediction: No other place/platform for this to preem: this looks like a Premieres Category showing.
U.S. Distributor: Rights Available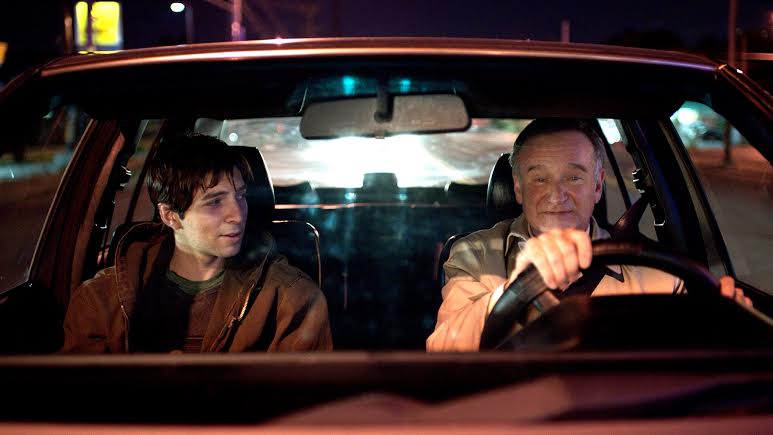 [related]2014 Sundance Film Festival Predictions[/related]