Film Festivals
2016 True/False Film Festival: Jordan M. Smith's Postscript
It might be missing the industry saturated Park City fervor, but the smaller, shorter, and more intimate Columbia, Missouri based True/False Film Festival is the Rolls-Royce (by way of John Deere) of doc focused cinema. Filmmaker Laura Poitras is not alone in stating that her "love for True/False runs deep – from the smart programming, passionate audiences, inspired buskers, and fabulous venues." Time and time again, selected filmmakers throughout this year's edition expressed their love of the fest, while plenty of filmmaker personalities from prior editions could be spotted milling around town as casual filmgoers happy to pay to relive the experience.
With a highly curated program just shy of 50 films shown on 9 different screens (each of which are walkable in just 5-10 minutes of one another) over just 4 days, True/False centers its attention on quality and community, both locally and cinematically. For a city with a population that floats around just 115,000 people, a documentary film festival of such depth shouldn't conceptually work, but thanks to the trio of colleges that bolster the 1,000 volunteer rank and the appetite for film in this mid-western haven of cinephilia and the overwhelming support of the lengthy list of small business sponsors that participate in the vast array of festival shenanigans that range from drunken quiz shows (Gimme Truth) to street engulfing Tchoupitoulas-style parades (The March March), True/False remains a remarkable success.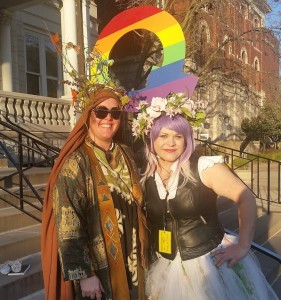 Because I didn't attend Sundance this year, I spent about a quarter of my time playing catch-up on highly regarded films like Kirsten Johnson's remarkable memoiric essay on ethical filmmaking in Cameraperson, Josh Kriegman and Elyse Steinberg's rollicking Grand Jury Prize winning disaster campaign portrait in Weiner, and Jeff Feuerzeig's third (his debut being one of my favorites: The Devil and Daniel Johnston) cinematic investigation of the line between madness, art and trauma in Author: The JT Leroy Story, in turns wildly entertaining and heartbreakingly tragic, was another highlight among highlights.
My five day stint in Columbia kicked off early with a pre-fest screening of Mondo Cane, the 1962 origin point of this year's Neither/Nor series on "Mondo Cinema," curated by Nick Pinkerton. Directed by Gualtiero Jacopetti, Franco Prosperi & Paolo Cavara, who also lensed the astonishingly ambitious, if ethically questionable and tonally off putting colonial pull-out doc Africa Addio, which also was shown as part of the series, the film sets ground rules for the globetrotting shockumentary, gaining access to the exotic and the grotesque in equal doses with a certain sense of bold stylization and matter of fact presentation. In an odd way, the series echoed with the thematic linchpin of Sundance: gun control or the lack thereof. Stone-cold sober and dishearteningly prescient, Sheldon Renan's searing 1982 feature The Killing of America takes the shockumentary aesthetic and sucks all the merriment from the bone, leaving only a merciless critique of the evolution of American violence unleashed upon fellow Americans in gravely delivered voiceover.
Continuing in this vein, I caught the Stand Beside Her and Guide Her shorts program, which begins with Jarrod Welling-Cann and Erick Stoll's agonizing gentrification conundrum Good White People and settles into the discomfort of acknowledging the repercussions of the lack of American gun control via AJ Schnack's formally beautiful, politically incisive landscape film Speaking Is Difficult and Tom Rosenberg's cold recreation of a mass murder crime scene in Nothing Human. Wisely, the shorts curators ended this incredible, but grueling program with a taste of Lavender Country, a gay country singer named Patrick Haggerty, in Dan Taberski's These C*cksucking Tears – oddly creating a circular feel to the program by recalling Schnack's 2013 feature on the stage performers of Branson, MO in We Always Lie To Strangers. Rounding out my final day, Robert Greene's narratively inventive, brilliantly acted, non-written Special Jury Award for Writing winner Kate Plays Christine continued the discussion of American violence and gun control by having the magnificent actress Kate Lyn Sheil prepare to play the part of real life Florida newscaster Christine Chubbuck, who in 1974 became the first person to commit suicide on live television.
Beyond the best-of-Sundance, True/False played home to some promising new international talent like the young Argentinian filmmaker Julia Pesce whose deeply personal Nosotras · Ellas (Us Women/Them Women) trains its watchful eye on the multigenerational relationships of the women in her family and the unavoidably cyclic nature of life to beautiful, moving ends. No less lyrical was Brett Story's poetic look at America's addiction to incarceration in The Prison in Twelve Landscapes, which was one of the festival's few world premieres alongside the surprise debut of local students Varun Bajaj, Adam Dietrich and Kellan Marvin's Concerned Student 1950, which I sadly missed, but focuses on "a collective of Black student activists at the University of Missouri, during their history-making protest, which resulted in the resignation of the university's system president," according to the program guide. Thankfully, the film will soon appear on Field of Vision, whom produced and presented the film.
And did I mention the festival's continued tradition of hosting pre-premiere secret screenings? If not, it's because I can't say more, except but to mention that for the first time in the festival's history, one of the secret screenings was declassified and added to the regular program: Michal Marczak's sensorially enticing depiction of drug-addled young love in All These Sleepless Nights, which saw its world premiere as part of the World Doc Competition earlier this year at Sundance. Also new and wholly enjoyable were a small set of "Provocations" – 5 minute a/v presentations prior to a handful of screenings. Think Sam Greene's mind-bending live documentaries such as The Measure of All Things and you're on the right track, as Greene himself spoke about the conundrum of trying to document what it means to be the oldest living person, while Geoff Dyer (see header image) inquired about the mental recognition of icon photographic landscapes and Jillian Mayer entertained while wrangling with the idea of our digital selves as an entity unto itself. I'm a bit bummed I missed a trio of others this go round, but I sincerely look forward to catching more of these next year.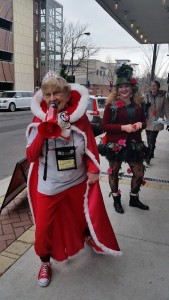 Though new and developing talent should be greeted with anxious excitement, it's always a pleasure to witness the continued creative growth of developed auteurs such as Sergio Oksman, whose O Futebol documents his own coming together of long lost father and son, bonding over the 2014 World Cup while time and place remain suspended by sport. Aesthetically rigorous and emotionally remote, Oksman's intensely personal film will for many either feel too close or too far away, for good or for bad. I fell into both of the former camps. Going further to highlight the continued development and jaw-dropping achievements of a single established filmmaker, True/False screened a pair of films by this year's True Vision Award recipient, the Iranian documentarian Mehrdad Oskouei whose films The Last Days of Winter and Starless Dreams revealed a filmmaker of remarkable empathy and reserved poeticism whose domestic profile should be recognized among the most revered.
Hopefully this award will help to bolster Oskouei's rightful place in the increasingly crowded landscape of cinema, while this truly wonderful mid-western film festival stays true to its small town, rag-tag ethos and serenely curated taste. My body may be back east, but my heart already aches for that Columbian celebratory spirit.
Related Topics:
2016 X True/False Film Festival, All These Sleepless Nights, Author: The JT LeRoy Story, Brett Story, Cameraperson, Dan Taberski, Elyse Steinberg, Jeff Feuerzeig, Josh Kriegman, Julia Pesce, Kate Plays Christine, Kirsten Johnson, Michał Marczak, O Futebol, Robert Greene, Sergio Oksman, The Prison in Twelve Landscapes, These C*cksucking Tears, top-stories, Us Women/Them Women, Weiner