A constant drizzle wets Warsaw's busy streets, but escape from the weather is convenient thanks to the underground network of tunnels providing access to both the rail transportation in the city and a footpath to both venues housing the film festival's programming, the Kinoteca and Multikino. Today was spent in the confines of the contemporary but elaborate Multikino theater, located in the massive indoor mall, Warsaw Golden Terraces, sporting everything from multiple grocery stores, restaurants (including a separate dedicated food-court), and various other avenues dedicated to consumer needs. American cinema posters are prominently displayed, although a Polish print of Emily Blunt blearily peering at us for the recently released The Girl on the Train is about as popular as multitudinous ads for native filmmaker Wojciech Smarzowski's war-torn period piece Wolyn (which looks more like a horror film thanks to the fiery poster art).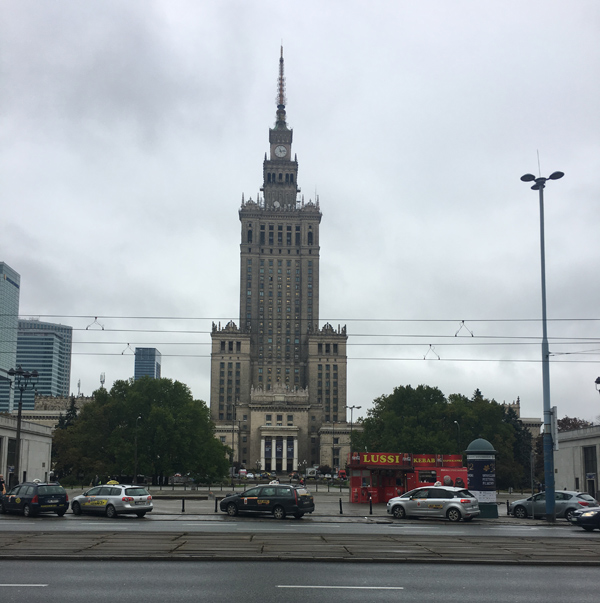 The first film of the day was Tunisian born French filmmaker Karim Dridi's seventh theatrical feature, Chouf, which premiered out of competition at the 2016 Cannes Film Festival. It's a return to form of sorts for the director, whose last film was the 2009 Marion Cotillard headliner The Last Flight, a poorly regarded big budget box office bomb. His latest is more in line with earlier features such as Pigalle (1994) and Bye Bye (1995), focusing on disenfranchised groups in France, people who are victims of circumstance and unable to remove themselves from potentially toxic environments.
In Arabic, chouf means 'look,' but is also the terminology used to refer to the watchmen (think Spike Lee's Clockers) of Marseille's drug cartels. Bright eyed and hopeful student Sofiane (Sofiane Khammes) leaves his business schooling in Lyon for the holidays to visit his family, a loving unit still located in the housing complex of his youth, where his older brother Slim (Mourad Tahar Boussatha) has become a prominent member of a local cartel run by Reda (Foued Nabba). Their long term plan is to save money from Slim's ventures while Sofiane attends school so they can open their own restaurant one day. Their parents (Hatika Karaoui, Slimane Dazi) are none too happy with Slim's decisions, but the situation seems to be a familiar one for families in their neighborhood. When Slim is mercilessly gunned down as the family sits for dinner, Sofiane vows to stay behind in Marseille until his brother is avenged, which has him immediately courting Reda for a position on his team. But Sofiane's impatience for justice has violent consequences.
While Chouf is an altogether able and effective melodrama, this all-too predictable narrative doesn't offer anything new or exciting on the subject (and has the same sort of tragic fatality from studio era American narratives dealing with characterizations of criminality), despite some notably violent surprises as it winds down to the inevitable.
Dridi's best work to date has been with unknown or unprofessional actors, and the same compliments can be bestowed on Chouf, which features newcomer Sofian Khammes as a likeable lead. Actual empathy is also afforded Foued Nabba's selfish, callous cartel leader, something made possible mostly due to the chemistry between the performers. But ultimately, Chouf is neither brutal nor compelling enough to warrant us 'to look,' including a dwindling romance Sofiane keeps returning to with Nailia Harzoune's (Tony Gatliff's Geronimo; Made in France) wasted characterization of Najette, which always seems like an underdeveloped after thought.
The Warsaw Film Festival also unveiled its most lucrative premiere, Alexandros Avranas's English language debut, True Crimes, starring Jim Carrey and Charlotte Gainsbourg. More on that soon.