2018 NEXT Section Sundance Trading Card Series: #3. Bridey Elliott (Clara's Ghost)
Eric Lavallee: Name me three of your favorite "2017 discoveries".
Bridey Elliott: Columbo, the tv show.
Orange Juice, the band
Ram Dass, the guru
Lavallee: Being well-versed in different shades/grades of funny, I'd like to know how you decided on the film's comedic tone for Clara's Ghost — did you borrow, adhere to certain tropes from specific genre film items, or is this derived from or an extension from what we imagine could be an Elliott family funny bone.
Elliott: The comedic tone is largely inspired by Who's Afraid of Virginia Woolf?, in which the characters are joking around and getting drunk , but also completely unraveling and callously opening up huge wounds at the same time. The jokes themselves are authentic to the Elliott gang, but the slow eruption that it's causing within each character is where the drama and balance of tone lies.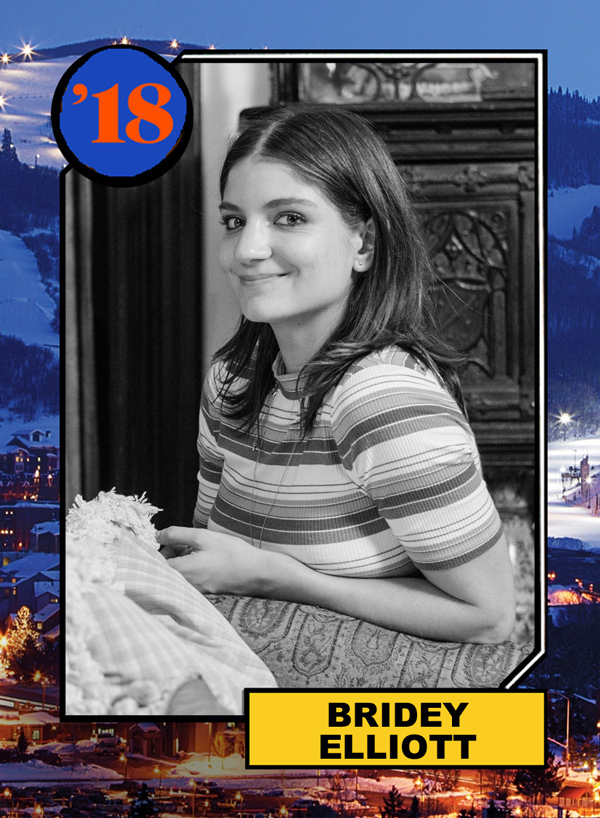 Lavallee: Besides practicality and well, microbudget filmmaking, could you discuss the choice of using your family home as your principle location in terms of color palette, or specific shot listing, Connecticut occult folklore or even how it informed performances.
Elliott: More than anything the first thing I knew was that I wanted to shoot a movie at my parents house. It's wonderfully Victorian and my parents are such gothic antique hounds that each room is like a museum of different artifacts, paintings, and tapestries they've collected over the years. A lot of antiques that are featured in the film, I've been fascinated/ frightened by since I was a little girl. It was fun to use objects that gave me nightmares as a kid. A lot of portraits painted by my father are used as well, many people don't know, but he's a wonderful water color painter. The ghost character is based on a real woman who lived in the house so a lot of the story was influenced by the houses' history.
Click to expand!