2023 San Sebastián: Xavier Legrand, Isabella Eklöf, Kitty Green & Christos Nikou Added to Comp
Two surprise world premieres (highly anticipated sophomore features) are part of the last batch of competition film title announcements duking it out for the prestigious Golden Shell. Holiday filmmaker Isabella Eklöf's Kalak (ranked high on our Top 200 Most Anticipated Films list for 2023) and Xavier Legrand's (who blew us out of the water with the gut-wrenching Custody aka Jusqu'à la garde) The Successor (starring Marc-André Grondin) have been added alongside heavyweights in Aussie filmmaker Kitty Green's Telluride-TIFF selected The Royal Hotel and Christos Nikou's Fingernails. Also added we find Kei Chika-Ura's Great Absence and Tzu-Hui Peng and Ping-Wen Wang's A Journey in Spring.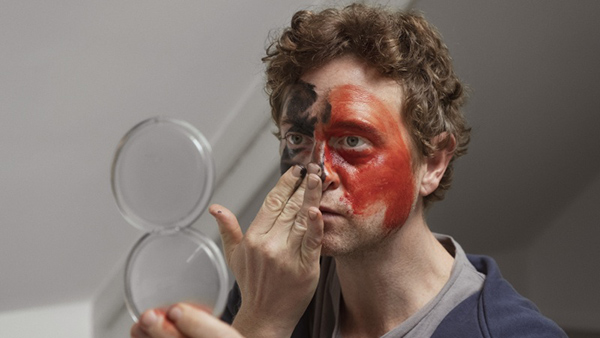 For Kalak, Eklöf challenges the concept of being a foreigner … Jan is on the run from himself after being sexually abused by his father. Living in Greenland with his little family, he yearns to be a part of the open, collectivist culture and become a Kalak, a 'dirty Greenlander'. In The Successor, Legrand visits with a newly announced artistic director of a famous Parisian luxury fashion house. Expectations are high and he starts to experience chest pains. He's called back to Montreal to organize his estranged father's funeral, where he learns he might have inherited far worse than his father's fragile heart. Taiwanese tandem Tzu-Hui Peng and Ping-Wen Wang break out big here with a directorial debut in A Journey in Spring about an old man with a limp, Khim-Hok, has depended on his wife over the years. They live in an old house on the urban fringe of Taipei. After his wife suddenly passes away, Khim-Hok puts her into an old freezer and goes on living a seemingly peaceful life. But their long-estranged son and his new partner suddenly appears, so Khim-Hok has to face his wife's death when the end finally comes.
Kei Chika-Ura's Great Absence follows actor Takashi who has been estranged from his father Yohji, a retired university professor, ever since the tumultuous divorce with his mother ripped the family apart 20 years ago. They remain barely in contact until one day, a call from the police prompts Takashi to visit Yohji, who is struggling with dementia in his home in southern Japan. Upon arriving, Takashi discovers Yohji's second wife Naomi is missing. Asked where she went, Yohji replies she committed suicide. Takashi must find out if there is any truth to his father's words.