Film Festivals
Best of Fest: Caitlin's Top Five Films of Sundance 2014
#5. Love Is Strange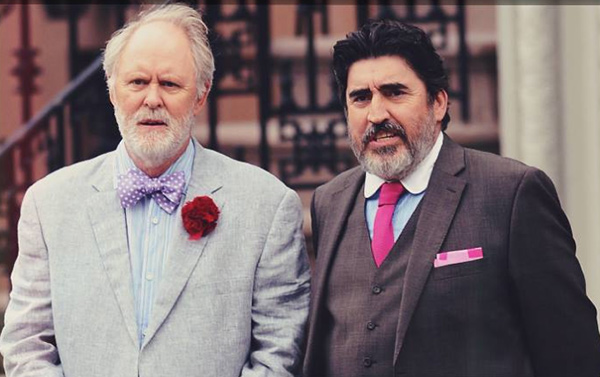 Big-screen romance has moved far beyond cigar smoking gentlemen with obscenely chiseled jaw lines holding doors for iconic beauties that don't mind being called "darling". Slowly but surely, cinema has come to honor the wonderfully varied ways in which we connect. Yet there remains an obsession with aggressively youthful lovers (critically acclaimed Blue is the Warmest Color being a recent example). Ira Sach's Love Is Strange portrays lifetime lovers Ben and George, beautifully performed by John Lithgow and Alfred Molina respectively, who finally tie the knot in a quaint lower Manhattan ceremony. The heartfelt portrait does not earn its praise simply because older gay couples have been underrepresented, but for capturing, with honesty, the tender intimacies shared by people that have spent 39 years in love. With the warmth of its domestic settings and slice-of-life sensibility, Love is Strange maintains its subtlety while delivering an emotional wallop.
#4. Obvious Child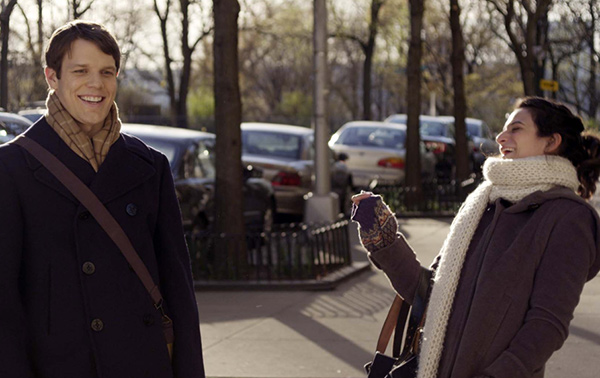 Screenwriter and director Gillian Robespierre marks her feature debut with Obvious Child, gifting us with her refreshingly intelligent perspective on gendered social structures and poop jokes by the dozen. The hilarious Jenny Slate gives a naturalistic performance as Donna, a Brooklyn comedian that gets dumped, fired from the "Unoppressive Non-Imperialist" bookstore and pregnant after a one-night stand. Robespierre takes a stance on womanly issues without burning her bra or spewing hostility at those prophetizing eternal doom and sharing statistics on baby fingernails. Abortion is for the first time contextualized in a remarkably honest and familiar story. However uncomfortable it may be praising Obvious Child for breaking new ground in 2014, the film does just that.
#3. Calvary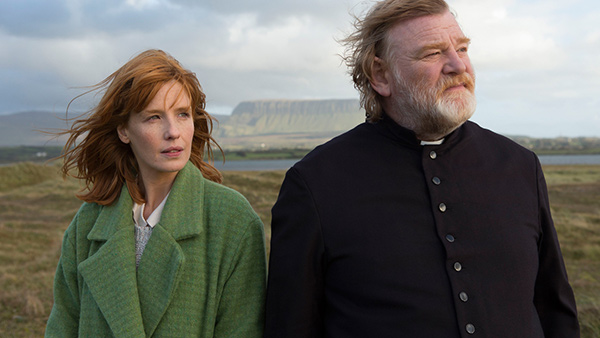 Dramatic tonal changes in John Michael McDonagh's Calvary dissuaded some critics at its Park City premiere, but the sophisticated layering of early Bergmanesque musing, cheeky humor and whodunit suspense yields a sweeping art film. Beginning inside the shadowy confessional, a disembodied voice recalls his childhood of sexual abuse and vows to murder the virtuous Father James, because "there's no point in killing a bad priest". The death sentence opens onto a string of misdirected grievances with the Catholic Church, as philanthropy appears only to be an expiation of guilt. During the priest's seven day wandering through the coastal village of Siglo, we meet a slew of fascinating characters, like his strawberry-haired depressive daughter. McDonagh's fluency in intertextuality shines, from biblical allusions and an aesthetic echoing Andrew Wyeth, to someone taking a whizz on Hans Holbein's painting The Ambassadors. But it is ultimately Brendan Gleeson, with his soulful performance and aura of staunch sincerity, that makes us believe there is "too much talk about sins and not enough talk about virtues".
#2. The Sleepwalker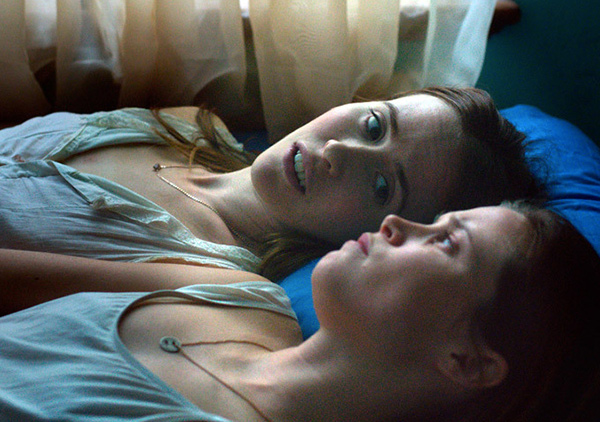 Mona Fastvold's directorial debut The Sleepwalker is more haunting than the sum of its parts. The oblique story of two sisters marked by trauma, embracing the wisdom that less is more, hints at a shared past of sexual violence through present perversions and deep-seated resentment. Its shooting-site, a 1920s modernist estate turned architectural labyrinth and grayish Massachusetts landscape, together with the ominous score by Sondre Lerche create an atmospheric tension. From the inclusively strong acting ensemble, Norwegian newcomer Gitte Witt's hypnotic intensity and the menacing masculinity harnessed by Christopher Abbott are especially unsettling. The Sleepwalker's muted horror and bizarre happenings reflect, in a very profound way, the consequences of willful amnesia.
#1. We Come as Friends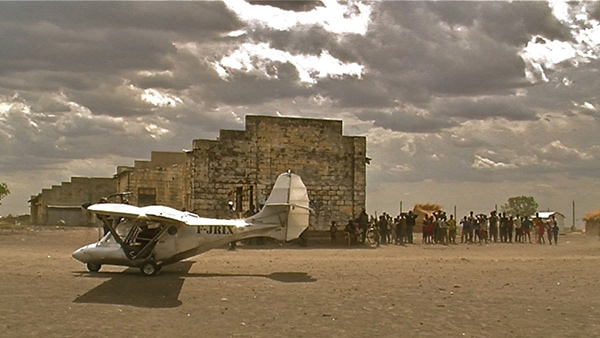 Hubert Sauper's We Come as Friends documents the oil-fueled chaos of nascent South Sudanese independence, while delving deep into the predatory pathology of colonialism. Tracing the many contours of cultural and economic imperialism, the conflict misjudged in popular consciousness as a Holy War, is seen here with unusual clarity. Those nurturing turmoil are evenhandedly surveyed; American investors, unapologetic Chinese oil men poisoning the water supply, Texan missionaries gifting shamefully nude children with socks and solar-powered talking Bibles, as well as the champagne poppin' UN officials. Shooting in a war-ravaged country for six years, after having arrived like aliens in a shaky self-made aircraft, the Special Jury win for Cinematic Bravery at Sundance came as no surprise. This flying tin-can posed not only danger, but a meaningful dissociation from the bomb-dropping planes that have long asserted superiority over Africa. Thousands have very recently been left dead in South Sudan, but if bearing witness does anything to help history from repeating itself, there remains in Sauper's poetic humanism a shred of hope.