Film Festivals
Best of Fest: Eric's Top Five Films from the 2013 Sundance Film Festival
Not taking into consideration the films that were featured in Sundance's Spotlight section/sidebar which I've previously seen on the festival circuit and that would easily place within this top five (Pablo Larrain's No (Directors' Fortnight – Cannes) and the TIFF viewed Sarah Polley's Stories We Tell), my fivesome was further complicated by the fact that eight films received the same grade at the number three position. The tie-breaking device I used was simplified once I factored in what I'd be most pressed to see for a repeat viewing. So worthy mentions go to Alexandre Moors' Blue Caprice for his gripping visual and narratively sturdy approach to fact-based tale that could have been detailed in a multitude of ill-conceived manners, to Andrew Dosumnu's Mother Of George for sensually tackling rifts within a family without clutter and with rooted perfs from Danai Gurira and Isaach De Bankole, to James Ponsoldt's The Spectacular Now for his long takes, for his casting/extrapolating some of the finest young adult performances sans artifice from Milles Tiller and Shailene Woodley, and finally Shaul Schwarz's Narco Culture, for staking out Mexico's least likely holiday destination, digging into the drug trade and death toll via an unexpected, yet fascinating duel routes. Finally, David Gordon Green makes his welcomed return to rich ideas with Prince Avalanche – sheer brilliance of the film is due to it's minimalism, and interactions between the dimwitted duo – this might be his best since George Washington. Here is my official top five. And if you missed them, here are Jordan's five and Nicholas' five.
#5. Toy's House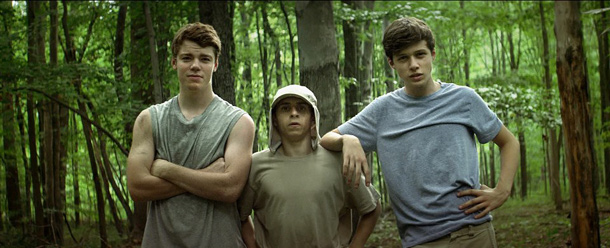 Not since Dreyfus took to mashed potato sculpturing in Close Encounters of the Third Kind has building something from scratch been such zealously represented. With a Wes Anderson type verve, Jordan Vogt-Roberts' stylish feature debut (landing two editions after his short Successful Alcoholics premiered in Park City) is a knee-slapper of the highest quality, and is exactly the type of film we might be discussing in a decade from now as the main launch pad for both the filmmaker and the film's lead, Nick Robinson — he reminds of certain nostalgic-like figures of 1980's coming of agers. Equally as good, but working with a deadpan curriculum, Moises Arias' character is perhaps Sundance's best oddity since Napoleon Dynamite and the comedic supporting turn from Nick Offerman (also strong in Lake Bell's In a World…) makes first-time scribe Chris Galletta's comedic material come cross as gold. A seminal break out film for several involved, another key ingredient is the photography from Dp Ross Riege.
#4. Ain't Them Bodies Saints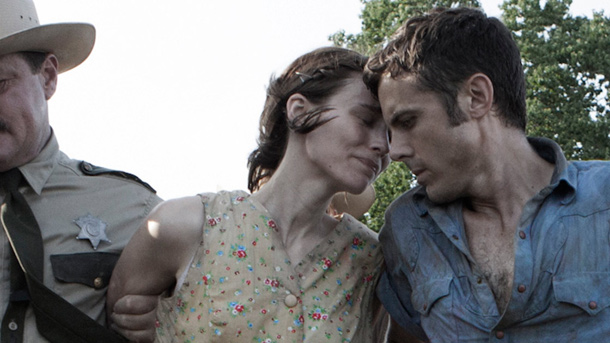 What will be known as Sundance '13 editions' most technically sound film (production value is through the roof) , will hopefully also be categorized as the film that breaks the mold, avoids convention and freshly outfits the yearning romance, cat and mouse and jailbreak subgenres to new heights. David Lowery's sophomore film demonstrates he has an innate skill-set, complete command of film language, and there is so much to appreciate about an epic that confidently utilizes narration, and has the balls to open with a climax and resume with one. While the leads (Affleck and Mara) are definitely a great screen pairing (or rather unpairing), it's Ben Foster's character who completes the menage a trois who shines brightest (my campaign for Best Supporting actor begins now). If you're wondering which title will move from Park City to Cannes, look no further.
#3. It Felt Like Love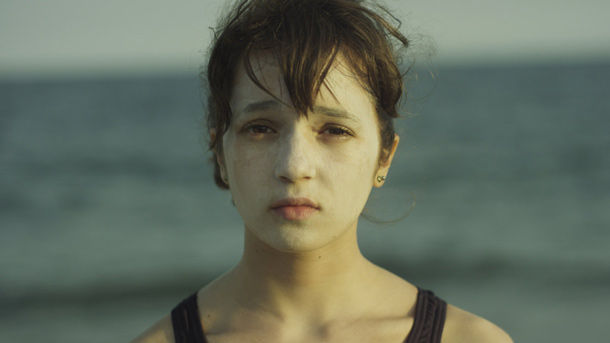 While it's way too early to start making comparisons with other established female auteurs, Eliza Hittman who returned to the fest (her 2011 short, Forever's Gonna Start Tonite preemed there) has certainly made her presence known with this debut film and not only in U.S indie sphere, but perhaps internationally as well with a showing at Rotterdam. Dreamlike, viscerally and intellectually engaging, this shot in HD coming-of-ager reminds of efforts from the likes of Lucrecia Martel and Céline Sciamma with hints of first missteps into love/early adulthood witnessed in Raising Victor Vargas and a little Larry Clark-like dread.
#2. Dirty Wars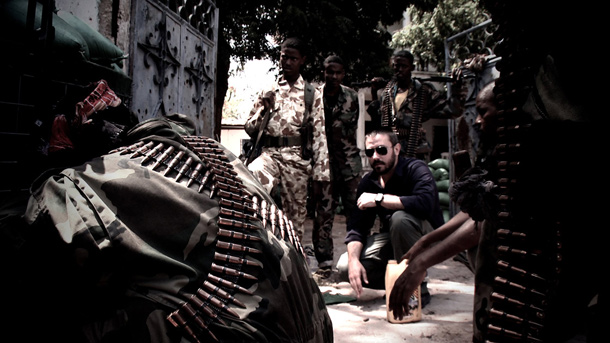 An especially strong, timely outing under the U.S. foreign policy tactics subject docu heading, what is both key and compelling in helmer Richard Rowley account is the trajectory course that he manages to sniff out/follow. Pinning down culprits and connecting the dots demonstrating where the bucks actually stops, our guide into White House's unannounced all-compassing global war happens to be a stellar first-person POV account in investigative journalist Jeremy Scahill. In a world of redacted/classified info, red tape and a business as usual/answer questions later and not enough questions being asked type of environment, documented with an appealing aesthetic, this will likely turn out to be the go-to document as to why isn't only the Republicans who have a beef with the current President.
#1. Before Midnight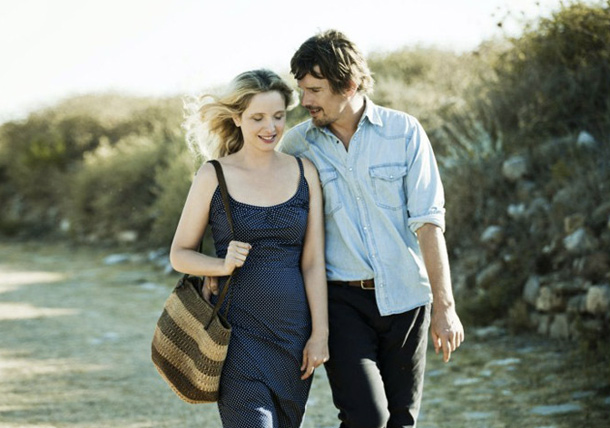 An affinity with the characters certainly helps, and while enthusiastic about another volume/new chapter, I had my reservations – how could part three top or be on par with the superbly written Before Sunset? Incrementally better as the series continues, Linklater and stars/co-writers Julie Delpy and Ethan Hawke make this Bergmanesque type dramedy unflinching and difficult to watch. Perfect in its execution, a palpable structure, on-point conversational type of dialogue, this emotionally tugs at the viewer and is quite the emotional wallop. Apologies to Dazed and Confused fans, after two decades in filmmaking this is Linklater's career best. P.S: Julie Delpy deserves a Best Actress mention.