Indie Film News
Should He Stay or Should He Go?; Focus Features Sets George Clooney to Direct "The Yankee Commandante"
Didn't get enough of Soderbergh's Che? Wanted more jungle? Focus Features is looking to grab the rights to 30 plus page account in a recent edition of The New Yorker which details the story of an American who was thought to have hedged his bet thinking that Castro was going to go one way, when in fact, he ended up going the other. According to the Deadline, The Yankee Commandante would have George Clooney attached to direct and producing with his Smokehouse partner Grant Heslov. It'll take some major coin to bring this into production and seeing that Smokehouse have quite a few of this politico projects in the works, we might not see this for a while. But it got me thinking, wouldn't it be grand to see Benicio Del Toro wear the Che cap and cigar again? Not unlike comic book type films where characters cross into each other's storylines.
Gist: William Alexander Morgan was an American who helped Castro and the Cuban rebels overthrow Fulgencio Batista. He'd reached the status of Comandante, the sole foreigner other than Argentinian Che Guevara to be so highly regarded. Shortly after, Morgan, a shadowy man whose motives for being there were subject to suspicion, was imprisoned and facing a firing squad, charged with working for U.S. intelligence. At the same time, his exploits as a rebel soldier led J. Edgar Hoover and everyone else scrambling to sort out his motives and who he was working for.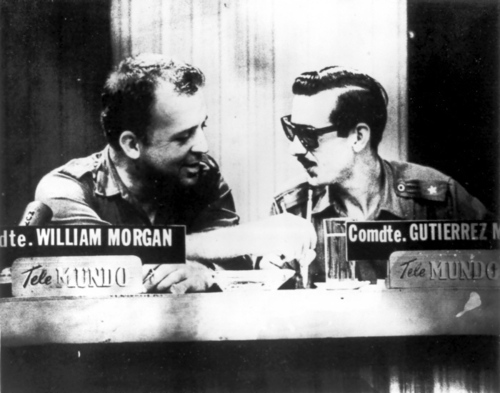 Worth Noting: Focus helped distribute Clooney starring vehicles: Burn After Reading and The American.
Do We Care?: Clooney's Smokehouse track record on film items with a political tinge means we always have a rare studio film to look forward to in the fall: The Men Who Stare at Goats, The American, The Ides of March and the upcoming Argo are all welcome diversions.