Exclusive: Too Late To Die Young Trailer & Poster
Dominga Sotomayor's Too Late To Die Young (Tarde para morir joven) has been a festival darling since it premiere and won the Best Director award at the Locarno Film Festival in 2018. Opening May 31st at Film at Lincoln Center in New York, June 7 at Laemmle Music Hall in Los Angeles followed by other cities, the folks at KimStim have provided us with the exclusive U.S. trailer and poster to the film.

Click for larger version: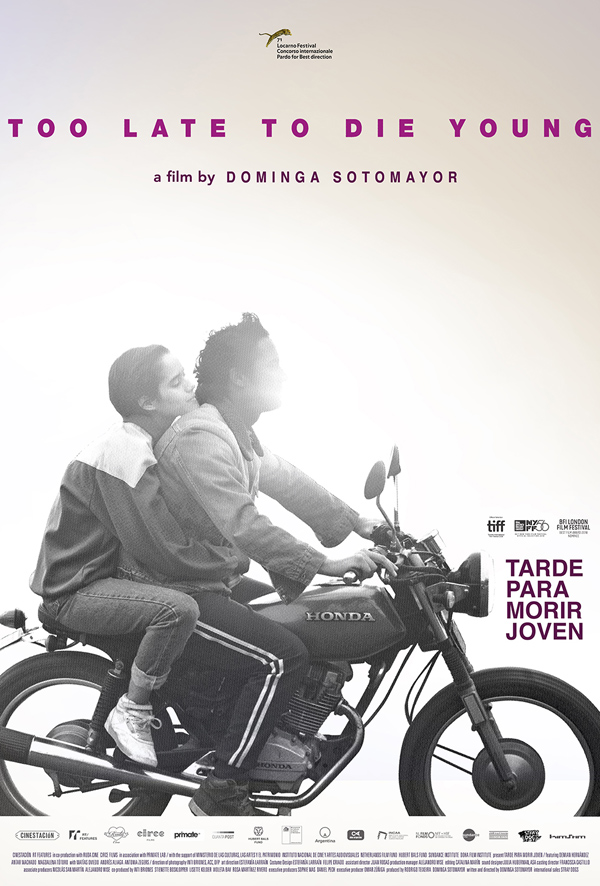 Starring trans actor Demian Hernández—who has transitioned since production—in the role of Sofía, and inspired by the director's own childhood, the third feature by Sotomayor (Thursday till Sunday, Mar) is set in 1990, when Chile transitioned to democracy. Political change, however, seems a world away for 16-year-old Sofía, who lives far off the grid in a mountain enclave of artists and bohemians. Too Late to Die Young takes place during the hot, languorous days between Christmas and New Year's, when the troubling realities of the adult world—and the elemental forces of nature—begin to intrude on her teenage idyll.