Exclusive Poster: Falling for Laura Luchetti's "The Beautiful Summer"
Earlier this week Variety premiered the official trailer and leading up to 2023 Locarno Film Festival world premiere of The Beautiful Summer (August 4th) we've got your exclusive first look at the poster one-sheet featuring the film's paired leads in Yile Yara Vianello and Deva Cassel. Filmmaker Laura Luchetti (part of our "Off Set series") landed on our radar with the TIFF preemed 2018 FIPRESCI-winning Twin Flower and for her third feature film, she took on La bella estate – a loosely-based adaptation of Cesare Pavese's award-winning and very much beloved 1949 novel. Currently filming one of the episodes for Netflix-backed "The Leopard," Luchetti re-teamed with Cassel on this series currently in production. Here is your first look: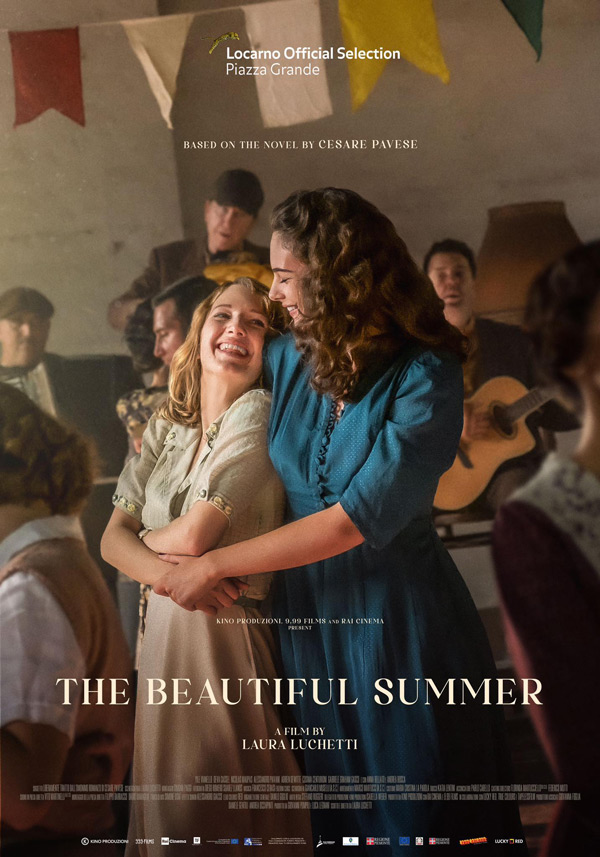 Turin, 1938. Young Ginia has just moved from the countryside and the future seems to offer her endless possibilities. Desperate for adventure, Ginia begins an electric affair with a painter she meets in the dazzling artists world. The woman who leads her into the bohemian quarters is Amelia. Sensual and provocative, Amelia is not much older than Ginia, but different from anyone she has ever met and ready to shake her certainties.