The Conversation
The Conversation: Top 10 American Indie Filmmakers Missing in Action
No film buff wants to see a promising, or prominent filmmaker pull a disappearing act a la Terrence Malick, (though it seems he isn't keen to repeat another lapse like the one between Days of Heaven to The Thin Red Line), but whether they're dealing with unforeseeable professional (endless pre-production woes, writer's block) or personal issues, sometimes there is a considerable time between projects.
With John Cameron Mitchell, Charlie Kaufman, Rebecca Miller, Patty Jenkins, Kenneth Lonergan and more recently, Barry Jenkins recently moving out of the so called "inactive" period, we decided to compile a list of the top ten American filmmakers who, for the most part, we've lost sight of and would like to see get back in the director's chair again. Most of the filmmakers listed below have gone well over half a decade without a substantial movement in this category. Here is the countdown:
#10. Matthew Bright (Tiptoes – 2003)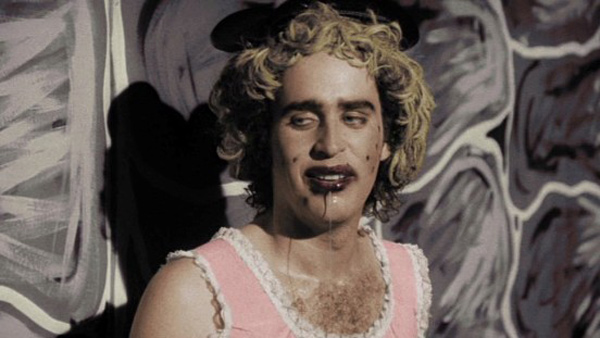 Starting out as the scribe of notable cult items, including Richard Elfman's delirious Forbidden Zone in 1980 (which sees a lavish Blu-ray release this November courtesy of Arrow Video) and Tamra Davis' 1992 remake of the 1950 Joseph H. Lewis noir Guncrazy, Bright began his own colorful career as a director in the late 90s, beginning with his unforgettable retro Red Riding Hood re-hash Freeway (1996), which features a career best performance from Reese Witherspoon. He followed that with a sequel (starring Natasha Lyonne and Vincent Gallo), a serial killer biopic Bundy in 2002, and lastly, the bizarre comedy Tiptoes in 2003. Severe post-production woes plagued his last feature, which included his being fired and the property completely re-edited. The experience resulted in Bright's disappearance from cinema and his unique visions are sorely missed.
#9. David Lynch (Inland Empire – 2006)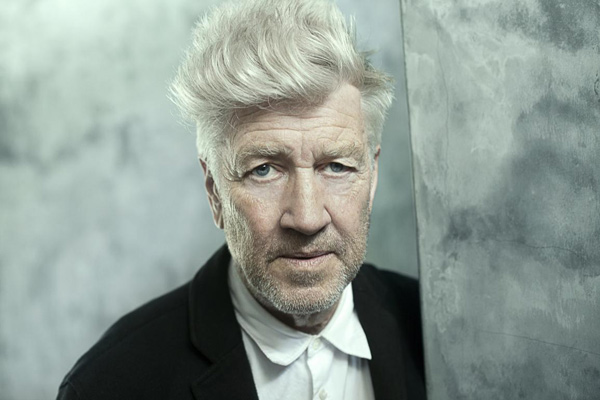 Taking more of a Kit Kat break stance between projects, while he just hasn't made a feature film since Inland Empire, David Lynch hasn't stopped working. Between 2006 and prior to taking over the tall order of eighteen episodes for Twin Peaks (now set for 2017), the artist's output, too many to mention here, includes video shorts, commercials and long form music vids.
#8. Alan Ball (Towelhead – 2007)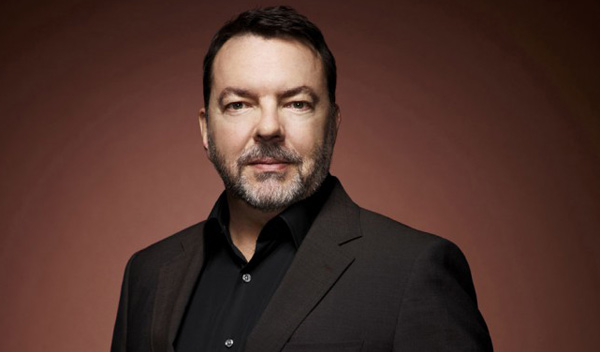 Winner of the Academy Award for Best Original Screenplay (1999's American Beauty), creator of television's Six Feet Under and True Blood, Alan Ball had a handful of Six Feet Under episodes under his belt when he launched into making his directorial debut. Landing a coveted premiere at the Toronto Int. Film Fest with the added value of a U.S. unveiling at Sundance, his debut was first presented as Nothing Is Private and it was met with mixed reviews and then it reverted back to its more provocative book title Towelhead and surfaced in theaters a full year later. A snarky, darkly funny coming-of-ager akin to a Solondz universe, the film didn't exactly take off thanks to unfortunate mismanagement from a distributor getting out of the indie game (Warner Bros.). Since then Ball has directed a pair of television films and was attached to a trio of projects that have yet to get proper traction. In 2012, Elizabeth Banks was set to star in his dark comedy, What's The Matter With Margie? In 2013, the contemporary take on the genie and the lamp I Dream of Gene and finally,  Ben Stiller might have boarded his I Am Chippendales project. Ball's sophomore film will likely pan out once all the right elements are in place. No need to force it.
#7. Richard Kelly (The Box – 2009)

At one point in time he was the comeback-wunderkid who rocketed to stardom. It was the unlikeliest of scenarios, a dismal box-office item with a radically unpredictable home-video recuperation. His debut is the very definition of a cult film. After 2001's Donnie Darko, Richard Kelly would then receive a Heaven's Gate sized bitchslap from the critical elite at the Cannes Film Festival when the overly conceptually and inarguably ambitious Southland Tales (2006) dropped in the Main Comp. Kelly has had his share of orphaned scripts and false starts both prior to and following his last feature film, The Box (2009). There was greenlit screenplay in 2008's Domino which Tony Scott directed (he also penned a version of the Andrew Davis film Holes in 2003), but since then we've have a whole bunch of odds and ends news items. There was an animated Southland Tales Prequel, and an Iraq war thriller Corpus Christi was mentioned in 2011,  followed by a true life crime thriller Amicus with Nicholas Cage attached. More recently there was a quiet mention of a drama titled Soulmates. Time to come out from the dark(o).
#6. Lodge Kerrigan (2010 – Rebecca H.)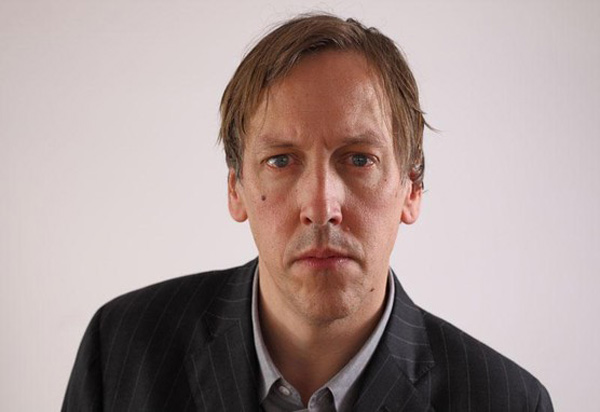 Seimetz, Soderbergh and Kerrigan. This titillating cerebral trio got together for an extended version of Soderbergh's 2009 indie The Girlfriend Experience (a secret screening at Sundance that year). To us, this is immensely encouraging since it also signifies that Lodge Kerrigan is hacking away at the medium and is indeed busy….he's just not busy making movies.
Unlike some other folks in our top ten list, when he isn't endorsing other master filmmaker's oeuvres (he presented a pair of Chantal Akerman films just weeks before she passed away) he has been working in television. He swerved into this format a little after his first and only let down (the Cannes Film Fest Un Certain Regard selected Rebecca H. (Return to the Dogs). He has steadily directed episodes of Homeland, Longmire, Bates Motel, The Americans, The Red Road, The Killing and most recently, directed an episode of The Girlfriend Experience (which he is also executive produced and wrote). Before TV became the fertile playground for indie stalwarts, Kerrigan successively built himself an awesome rep with 1993's Clean, Shaven, 1998's Claire Dolan and 2004's Keane (I'm also adding the what-doesn't-kill-you-makes-you-stronger experience of In God's Hands). We look for to his return trip back into features.
#5. Tom Kalin (Savage Grace – 2007)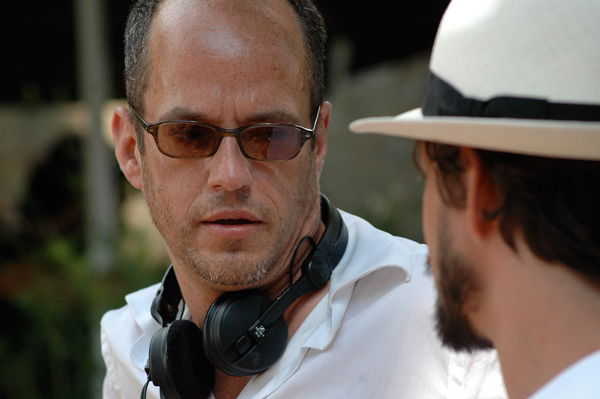 It was exactly fifteen years between his debut (1992's Swoon) and sophomore film, but we can't say there was a lack of output for this Columbia University School of the Arts prof. During that time period, Tom Kalin worked on short, video and installation formats before having his next film get invited to the Directors' Fortnight in 2007. While Savage Grace, a film taking place over three decades and several continents was a turn-off for many considering its incestuous love triangle, I was among those who thought that the performances were nothing short than brilliant. The 2015 Oscars might have felt like some sort of validation for the filmmaker as both cast members (Eddie Redmayne and Julianne Moore) of his tempestuous drama had their golden moments with lesser films. At this point there appears to be multiple films on the docket, but nothing that has been made public.
#4. Tamara Jenkins (The Savages – 2007)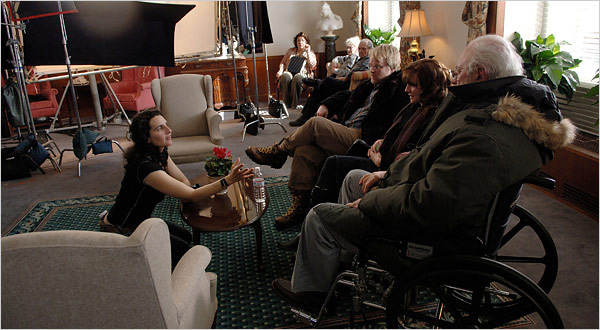 She broke out onto the scene with Slums of Beverly Hills in 1998, which appears to have had a nice shelf life and has become a staple film role for Natasha Lyonne. Since then, its been a mix of abandoned screenplays, theater work and personal set-back which was creatively funneled into inspiration for The Savages. With a knack for complex characters and a command of dark comedy that rivals that of her filmmaker friend Alexander Payne, Davis regularly churns out narratives filled with the occasional ray of sunshine and plenty of grey cloudy matter. But why can't we indulge in the cinema of Tamara Jenkins with more regularity? We're not in a position to call this a sophomore jinx as she pitched in as a co-executive producer for 3 Backyards, but her absence from the landscape is noted. In the mindset of Laura Linney's character, we're hoping that Jenkins hasn't forgotten who we are. There are plenty of fans out there.
#3. Alex Rivera (Sleep Dealer – 2008)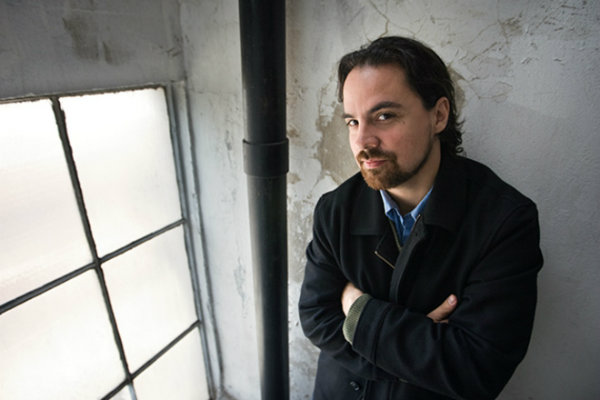 It's what dreams are made of. Make a splash at Sundance. Win not one, but two prizes at the fest. Move over onto Berlin Film Fest and then find genre enthusiasts just waiting to make your first directing effort into a cult item. The final portion of the equation might have worked out for the likes of Primer, but when Alex Rivera got stuck with a defunct distributor, Sleep Dealer lost the needed momentum to strike a wider chord. After preeming at the 2008 Sundance Film Festival and walking away with the Alfred P. Sloan Foundation Feature Film Prize, the Waldo Salt Screenwriting Award and a Gotham (Breakthrough Director) plus Indie Spirit (Best First Feature) award noms to boot, it'll be almost an entire decade before he gets the chance to make a sophomore impression. But that's not to say he hasn't been busy.
The good news is that it was recently announced that Rivera had received a LACMA Art + Technology Lab Grant plus the Sundance Institute and Time Warner Foundation selected him among a batch of eight to be part of Time Warner Foundation Fellowship Program under the New Frontier section. Phishing around the internets, I discovered that Rivera is really impassioned by the future — as he gave a speech at something called the Platform Summit. So it's no accident that Rivera is into futuristic tales and technology. Let's hope that the near future lasers in a new piece of fiction.
#2 Todd Field (Little Children – 2006)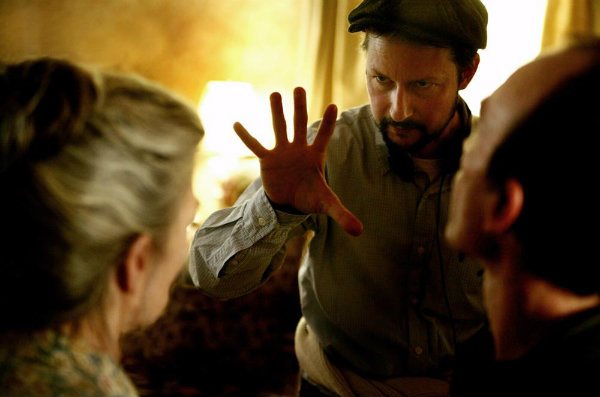 Unless you count the face time he had in the Sundance preemed 2014 docu The Battered Bastards of Baseball, it's been almost a decade since his adaption of Little Children shored up among the plethora of dramatic films that were released that year. If Todd Field is milk carton "missing" worthy it's because he has been attached to a multitude of projects and nothing ever seems to pan out. It's as if he's gone to the buffet table several times over and returns with an empty plate. Unlike our number one M.I.A personality, there has probably been a lot of talk, a great deal of writing, adapting, developing and definitely no acting.
Last year there was a mention about Field possibly directing America's Last Prisoner Of War – an investigative article on POW Bowe Bergdahl by Michael Hastings for Fox Searchlight. Prior to that, the news out of Sundance was that the baseball docu where he appeared as a talking head would be transformed into a feature film, with Kurt Russell set to act and Field to direct. The laundry list doesn't end there.
We had him writing and directing Hold on to Me with Robert Pattinson and Carey Mulligan attached as players. In 2014, he was adapting a Jess Walter novel (Beautiful Ruins) which follows an American ingenue (it had Imogen Poots starring) who travels to Italy in 1962 during the production of "Cleopatra." A project that sounds like a trip, Field was co-writing the script and producing via his Standard Film prod. co. Then in 2008, Field would replace Ridley Scott in the director's chair for the adaption of Cormac McCarthy's novel Blood Meridian. Same year but different novel, Field was also mentioned as the director for Boston Teran's The Creed of Violence. A period piece we were itching to see, the story set in the 1910s was about two men – an assassin and a government agent with a hidden connection to him – try to stop an organization behind an arms smuggling ring. And finally, he was supposed to team up with Joan Didion to write the political thriller As It Happens from producer Jennifer Fox. It is definitely time for Field to throw one down the middle. In the mean time, we'll just have to watch In the Bedroom for the umpteenth time.
#1. Lance Hammer (Ballast – 2008)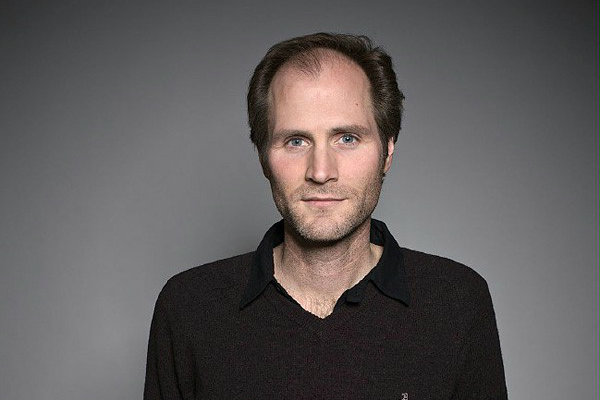 Not unlike the weird, post-Sundance vacuum, run-out-of-gas scenario that Debra Granik would experience apres her break-out 2004 debut Down to the Bone, Ballast was one of those laurel collecting American indie films that had a fairytale run up until the 11th hour. How did this immensely talented filmmaker disappear from the collective consciousness?
Claiming both the Excellence in Cinematography (it was a remarkable debut for dp Lol Crawley as well, whose most recent work include Andrew Haigh's 45 Years and Brady Corbet's sensory aroused The Childhood of a Leader) and Dramatic Directing Awards, Lance Hammer saw his cannonball blast reception at the 2008 Sundance Film Festival snowball into a ton more praise. The film was selected for the Berlin Film Fest and the year-end praise was plentiful: one win at the Gotham Awards with Breakthrough Director Award. This was followed by six noms at the Indie Spirits: Best Feature (The Wrestler won), Best Director, Best Female Lead, Best Supporting Male, Best First Screenplay and Lol Crawley received a nom for Best Cinematography.
So far, everything sounds rosy on paper but the film unfairly sank into indie film purgatory. It's a rare exploit to hit it out of the park with your first try at bat, and while the film found no finders (looking back at 2008, the market was indeed a shaky one) Hammer took the self-distribution route grossing north of the 100,000 mark. Reminiscent in tone and in spirit to David Gordon Green's directing debut (George Washington), this Mississippi delta set drama where we witness how one man's suicide affects three people's lives was gut-wrenchingly beautiful. Unfortunately it has been radio silence since.
Producers. It's now your turn.