Cinedigm Lets Genre Breeze in; Grab SXSW Preemed Nacho Vigalondo's "Open Windows"
By Eric Lavallee on April 1, 2014
@ioncinema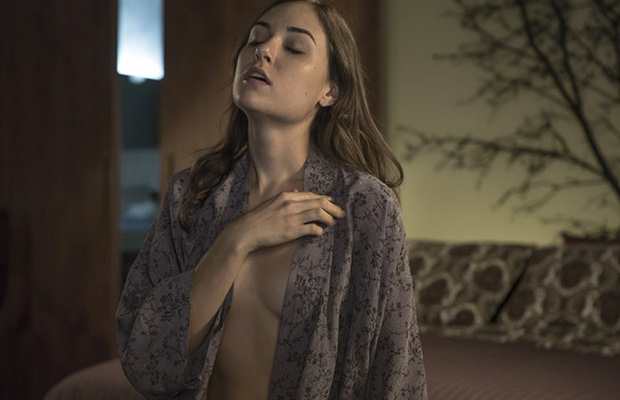 After last year's notable SXSW fest pick-ups in Short Term 12 and Our Nixon, Cinedigm is taking a trip into genre-land item with Nacho Vigalondo's Open Windows. Starring the James Stewart of horror-thriller genre in Elijah Wood in a keyboard unfriendly voyeuristic tale that turns into a real life Rear Window, this also features Sasha Grey (The Girlfriend Experience). Deadline reports that Cinedigm will release the film during the late summer or early fall with what we imagine would be a showing at genre fests such as Montreal's Fantasia Film Fest.
Gist: Wood stars as Nick, who wins an online contest to have dinner with the hottest actress on earth Jill (Grey). When she cancels, he gets a call from a guy named Chord who offers to make it up to Nick by giving him the tools to spy on Jill from his computer for the rest of the night. Then the truth begins to reveal itself, with Nick playing a part in a much bigger plan.
Worth Noting:
Do We Care?: Timecrimes put the Nacho Vigalondo brand on the map, and Extraterrestrial whimpered as a comedy (review) Open Windows
Eric Lavallée is the founder, editor-in-chief and film critic at IONCINEMA.com (founded in 2000). Eric splits his time between his home base in Montreal, NYC, and is a regular at Sundance, Cannes and TIFF. He has a BFA in Film Studies at the Mel Hoppenheim School of Cinema. In 2013 he served as a Narrative Competition Jury Member at the SXSW Film Festival. Top Films From Contemporary Film Auteurs: Almodóvar (Talk to Her), Coen Bros. (Fargo), Dardennes (La Promesse), Haneke (Caché), Hsiao-Hsien (Three Times), Kar-wai (In the Mood for Love), Kiarostami (Taste of Cherry), Lynch (Mulholland Dr.), Tarantino (Pulp Fiction), Van Sant (My Own Private Idaho), von Trier (Breaking the Waves)
You may also like...
Andrew Droz Palermo (Rich Hill)
"This extended into the treatment of the kids, as much as humanly possible – I was on the ground shooting up and wide at them – trying to make them look larger than life, like heroes." Read more

Review

Interviews

In Theaters

08 Aug

23 Jul

18 Jul

11 Jul

09 Jul

04 Jul

Masthead

Facebook
Coming Soon
09/30/14
10/24/14
11/14/14