2013 Sundance Film Festival Predictions: Alexandre Moors' Blue Caprice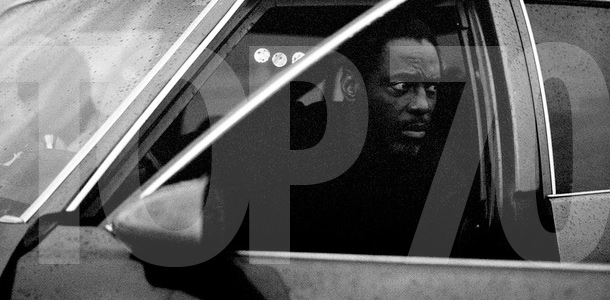 If Sundance's principle mission is to showcase future filmmaking talent, then they'll probably want to stamp their film fest laurels on this French born, Filmmaker Magazine Top 25 New Faces (Summer '12) talent's debut pic with who many agree might be one of those helmers that moves from a curriculum vitae of eye-popping commercials and video clips (most notably Niggas in Paris) to getting tons of feature film offers after his first try. Alexandre Moors appears to have finished principle photography somewhere in 2011 – meaning that there may have been a lot of progress (2012 Independent Filmmaker Labs) since he gave us this early snippet. Loaded with faces we've seen at previous Sundance editions: Joey Lauren Adams, Tim Blake Nelson, Leo Fitzpatrick, and Isaiah Washington (who takes on the role of John Allen Muhammad) this should be positioned for the fest via the huge team of producers.
Gist: Blue Caprice examines of one of the most charged and enigmatic events of the past decade: the 2002 shooting spree that terrorized the Washington, D.C. area and would come to be known as the Beltway sniper attacks. The film tells the story of the two snipers, Lee Malvo and John Williams, during the months leading up to the shootings, piecing together clues in an attempt to understand the circumstances and motives behind their horrific actions.
Production Co./Producers: Kim Jackson, Brian O'Carroll, Isen Robbins, Will Rowbotham, Aimee Schoof, Ron Simons, Stephen Tedeschi
Prediction: U.S. Dramatic Competition
U.S. Distributor: Rights Available