Closed Circuit | Review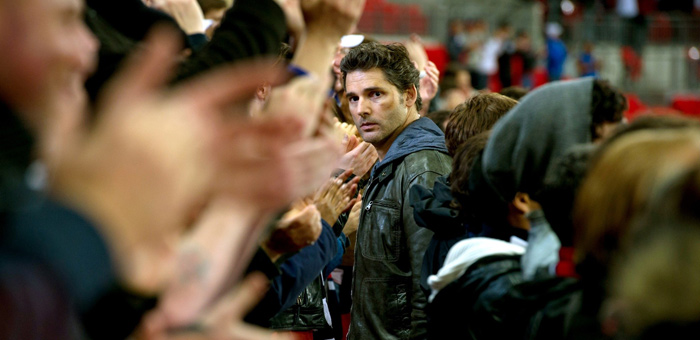 Three Days of Ardour: Crowley's Political Thriller Blunderbuss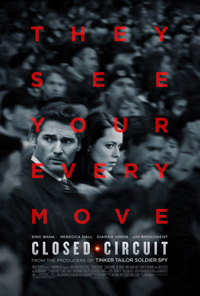 There's considerable promise at the beginning of Closed Circuit, employing a sort of Mike Figgis cam of multiple frames, collapsed in a violent explosion that unites all angles in death. But quickly, John Crowley's fast paced tale meant more as a criticism of Britain's judicial system as an enemy unto itself rather than as a treatise on acts of terrorism, begins establishing ridiculous plot developments that recalls those pulpy John Grisham adaptations of the 90s replete with romantically involved lead characters.
One harried November morning, a bomb goes off in a London market which causes many fatalities. Only one of the responsible members of the terrorist cell is apprehended, Farroukh Erdogan (Denis Moschitto), along with his wife and teenage son. What promises to be the trial of the century is complicated by the government's decision to use classified evidence to prosecute Erdogan, which is so top secret that not even his own lawyers can see it, and can only be presented in a closed court.
The Attorney General appoints what is known as a Special Advocate, which is an additional defense lawyer approved by the government that will deal only with the classified information. The chosen representative is Claudia Simmons-Howe (Rebecca Hall), who must argue that the closed evidence must be granted full disclosure. The selection of Simmons-Howe complicates matters because she once had an illicit affair with Erdogan's newly appointed defense attorney, Martin Rose (Eric Bana). Neither wishing to step down from the case (their roles demand that they have no contact whatsoever once Claudia receives the classified info), they instead forge ahead, discovering a twisted game of lies and deception that has been dictating their every move.
Sadly, Steve Knight's (Dirty Pretty Things/Eastern Promises) frequently delirious screenplay doesn't live up to his own reputation, an effort to establish romantic conflict and resolution between Bana and Hall resulting in the film's undoing from the get-go. Closed Circuit groans under a host of similarly themed films, both from the UK (BBC's State of Play, which also got the US up-do in 2009) and US, and the unnecessary casting of Julia Stiles in a bit part only brings unfavorable comparisons to her past involvement in the high profile Bourne films. Gratingly absurd dialogue further derails any building of tension (after being chased by Riz Ahmed's super-baddie, Bana asks a young boy if he's alright, who can only respond, "They didn't get me!") and a host of nonsensical plot developments distract from the righteous damnation of the flawed system it wishes to critique.
While Rebecca Hall surprisingly weathers multiple waves of silliness to retain her sobering demeanor, Bana is all kinds of huffy hokum, ingratiatingly saddled with concurrent soured love subplots, with a smugness that remains equally unruffled in the face of murderous political conspiracy. Jim Broadbent swoops in for some film capping scene chewing as the deleterious Attorney General, and we're left on an ominous note of audio from Parliamentary squabbling concerning ethics and integrity.
Director Crowley, with only four features (and a television project) under his belt has already worked with some of the best and brightest UK talents, and gave Andrew Garfield one of his first notable roles with Boy A (2007). Closed Circuit isn't so much of a misstep as a missed opportunity to say something noteworthy.