Hitchcock | Review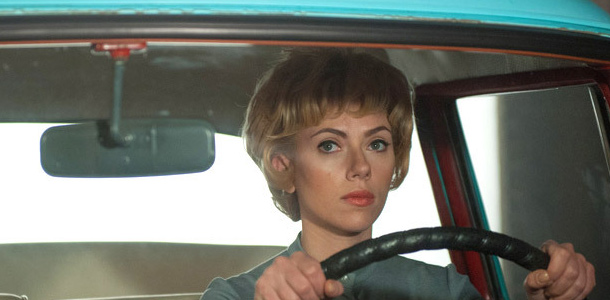 Hitch Hunch: Gervasi's Superficial Biopic a Wan Trifle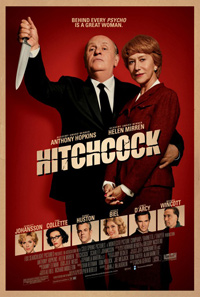 Auteur theory is at last informing the very subject matter of our cinema, it seems, with Sacha Gervasi's directorial debut, Hitchcock reminding us of our fascination with one of the greatest masters of the medium ever to exist. Just as Truffaut trumpeted his gushy admiration for the master of suspense decades ago, so does Gervasi bank on the public's continued interest, and with a concurrent HBO drama The Girl just enjoying its cable release, it seems he's right. (As an aside, please take a moment and appreciate that the wonderful Toby Jones, whose thunder was stolen by Philip Seymour Hoffman for their dueling Capote biopics is trumped again, this time by Anthony Hopkins). While Gervasi deserves credit for not entrenching his historical snippet of Hitchcock with expected sycophantic flourishes, he also never quite manages to really give his material the treatment it deserves, especially since it focuses on one of the more salacious periods of his subject's lengthy filmography. Instead, we get a safely mounted character drama that undersells Hitch's penchant for perviness and rests determinedly on the laurels of some lovingly modulated performances from Hopkins and Helen Mirren as his long suffering wife. Everything else is a nicely choreographed lip synch.
Just after the premiere of his (now towering classic) film North By Northwest (1959), Alfred Hitchcock (Anthony Hopkins), turning sixty, finds his filmmaking reputation in a kind of tailspin due to his affiliation with television and a few financial failures (including Vertigo, 1958). Hungry for something new, he harasses assistant Peggy (Toni Collette) to find some good source material, passing on Ian Fleming since he thinks that's more of the type of film he just came off of. His wife, Alma Reville (Helen Mirren), who has helped behind the scenes on all of his features, suggests a new manuscript by Whitfield Cook (Danny Huston), a close friend and author that helped Hitch on several past scripts, like Strangers on a Train (1951). But it's obvious that Hitchcock thinks Cook has ulterior motivations with Alma, so he passes on this collaboration, instead honing in on Robert Bloch's recently published Psycho, inspired by the Ed Gein murders in Wisconsin. Hitchcock purchases all available printed copies of the book and announces an adaptation as his next project, much to the chagrin of Paramount executives, who deny him financing. Mortgaging their home, Hitch finances the film himself, and as Alma starts to begin working on a treatment with Cook for his own film adaptation, Hitch starts to unravel. He begins to imagine speaking with Ed Gein (Michael Wincott) and is almost certain that Alma has consummated her obvious attractions to Cook. Meanwhile, there's drama on the set, with Hitch's usual affiliation with his ice cold blondes, here Janet Leigh (Scarlett Johansen), tempered by his tense past with co-star Vera Miles (Jessica Biel), who made Hitch's shit list when she turned down the lead role in Vertigo to start a family.
Due to copyright issues, no footage from the film Psycho, nor any reenactments were able to be shown, but despite that, there's not really a sense of what actually went into the making of the film. Sure, we get a scene of Scarlett Johansson as Janet Leigh filming one of the most infamous sequences ever put to film, not to mention the circumstances leading to Bernard Herrmann's score (albeit lightly mentioned), but this is really a film about Hitchcock's personal life and supposed mental state at the time of filming. This leaves all the glorious supporting players of Gervasi's film locked in the land of pantomime, as, at best, Johansson, Biel, D'Arcy, and Huston are left with flourishing the mannerisms of the real life celebs they're representing.
It has been mentioned that Hitchcock considered actresses a step above prostitutes, and just as we get the sense Hitch used any and all as pawns for his own greater schemes, so does Gervasi, though he inadvertently neglects the wealth of talent he has at hand here. But what seems glaringly out of place in the proceedings are scenes where Hitch confides in the imaginary presence of Ed Gein, which dares to give the auteur a ghoulish depth, but the film falls short of actually fleshing out some of the darker aspects of his nature, such as Biel's Vera Miles explaining the portly master's penchant for obsession and control of his female leads. We only get hints at what might have been a good biopic, Gervasi instead gambling on a hypothetical romantic angle between Hitch and his underrated wife, Revelle. Mirren and Hopkins both turn in performances that make Hitchcock well worth anyone's while, but as far as films about the making of films go, Gervasi hardly taps into the inspiration that motivated one of the greatest directors who ever lived to make one of the greatest films of his career.