Features
Top 3 Critics' Picks: Andersson, Slaboshpitsky & Patrick Brice Must Sees this June
IONCINEMA.com's Top 3 Critics' Picks offers a curated approach to the usual quandary: what would you recommend I see in theaters this month? June is seriously stacked with the wave of Park City premiered items in Eden, award-winning Me and Earl and the Dying Girl and celebrated docu items in 3 ½ Minutes and The Wolfpack on deck. The Sundance stamp of approval happens to be present in two, of our top three suggestions this month as we emphatically point to the final instalment in a loosely tied trilogy by Roy Andersson, to Patrick Brice's sophomore film and Miroslav Slaboshpitsky's much travelled directorial debut.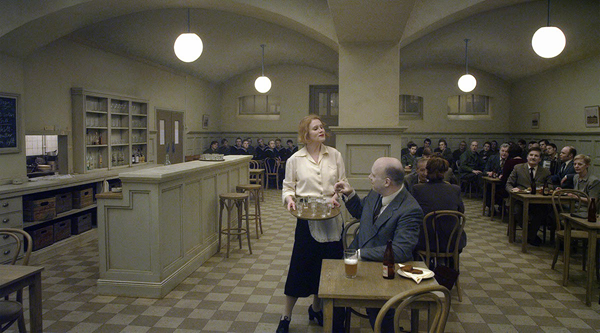 A Pigeon Sat on a Branch Reflecting on Existence – Roy Andersson
June 3rd – Limited Release
Distributor: Magnolia Pictures
Awards & Fests: It lost to Ruben Östlund's Force Majeure at this year's Swedish equivalent to the Oscars, but won the highest honor in the Golden Lion at the Venice Film Festival last year with prestige fest runs at the Toronto International Film Festival and International Film Festival Rotterdam.
What the critic's are saying?:
TIFF's Scandi film expert programmer Steve Gravestock warned auds that this is "not for the faint of heart. It is an extremely provocative and very disturbing critique of our times," while our Nicholas Bell cautioned that it "flows freely into nightmarish indictment of both humanity's historical and modern lack of empathy for all creatures great and small, Andersson's finger wagging veers strangely into preachy approximations at several points." Little White Lies' David Ehrlich emphasized the importance of this number in comparison to the previous two instalments stating "the maturation of the film's ideas, the indelibility of its images, and the fluency with it speaks to its maker's previous work cements Pigeon as a vital instalment to the trilogy," while Variety's Peter Debruge underlined the filmmaker's prowess asserting that it is "a master class in comic timing, employing pacing and repetition with the skill of a practiced concert pianist".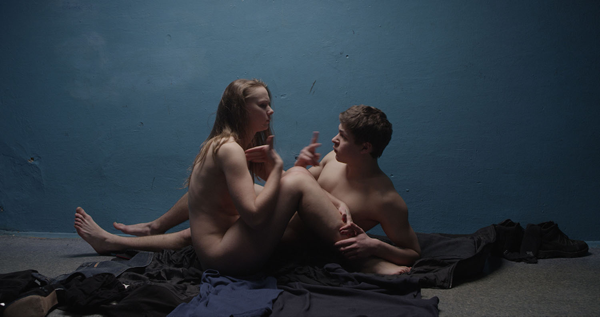 The Tribe – Miroslav Slaboshpitsky
June 17th – New York Release
Distributor: Drafthouse Films
Awards & Fests: Cleaned up the Critics' Week in Cannes with three award wins (including Critics Week Grand Prize), won several awards at international film fest circuit (it was most recently shown at the Sundance Film Festival) and was selected as European Discovery of the Year at the European Film Awards.
What the critic's are saying?: Receiving a rapturous, thunderous acclaim for the better part of the last year, in a nutshell a new filmmaking star is born. Nicholas Bell caught up with the film at AFI Film Fest and in his ★★★★ review points to a "unique method of engagement with the cinematic form, each sequence requiring an inquisitive deciphering, and set within an increasingly violent and illicit world of adolescent cliques operating the sort of crime rings going in the outside world." The Guardian's Peter Bradshaw gets to the core with this descriptive one-liner "a grimly compelling, explicit and violent film". Variety saw a bright future for the film stating this "looks to be a significant conversation-piece at every festival it plays, and should parlay glowing critical response into serious arthouse exposure."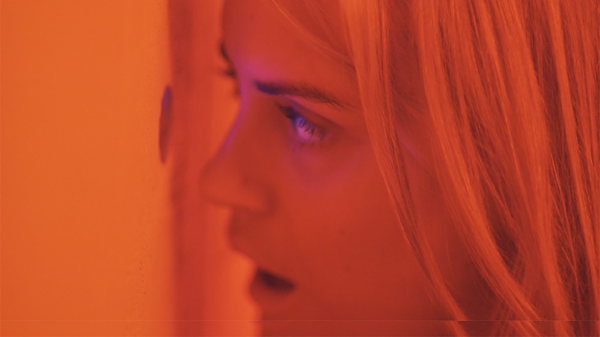 The Overnight – Patrick Brice
June 19th – Limited Release
Distributor: The Orchard
Awards & Fests: Quickly snapped up by the Orchard folks, the U.S. Dramatic Comp selected knee-slapper locked up U.S. playdates with subsequent showings at SXSW, Tribeca, San Francisco, Seattle and Los Angeles Film Festivals.
What the critic's are saying?: Moving into collective movie consciousness as his debut film Creep drops the following week, THR's David Rooney summarizes what works: "what keeps The Overnight cooking is the cast, and as an acting exercise, it offers plenty of fun." Variety's Geoff Berkshire notes Patrick Brice's construction of the characters stating "not only is there no weak link in the cast, Brice smartly grants each thesp the chance to play off the others in a effective series of rotating pairings. The helmer also allows all four characters equal opportunities to be funny without being the butt of the joke." In detailing the "it" sequence of the film, IndieWire's Eric Kohn mentions that "Jason Schwartzman and Adam Scott show off their (allegedly prosthetic) junk in an awkward display of male bravado maintains a terrific slapstick kick — puerile humor at its finest."