Features
Tracking Shot: Craig Zobel, Justin Kurzel & Nanni Moretti Shooting in January

We wake from our December holiday production break slumber for a production month of January that has some notable American indie productions, foreign films projects worth signaling out. Tracking Shot is sponsored by Production Weekly. German auteur Wim Wenders returns to Montreal for the winter portion of filming on Everything is Fine – the 3D drama stars James Franco, Charlotte Gainsbourg, Rachel McAdams and Marie-Josee Croze. After distinctly break-out indie offerings in Great World of Sound and Compliance, Craig Zobel is packing his bags for New Zealand. Adapted from the classic novel, Z for Zachariah sees Chris Pine, Amanda Seyfried and Chewitel Ejiofor jousting a little during the end of the world. A neighboring production can be found in Australia, David Mamet (his last theatrical release was 08's Redbelt) is set to unload Blackbird – this is about a grieving granddaughter of a famous special effects artist in Hollywood discovers secrets (plot to kill John F. Kennedy) from her grandfather's past that put her life in danger.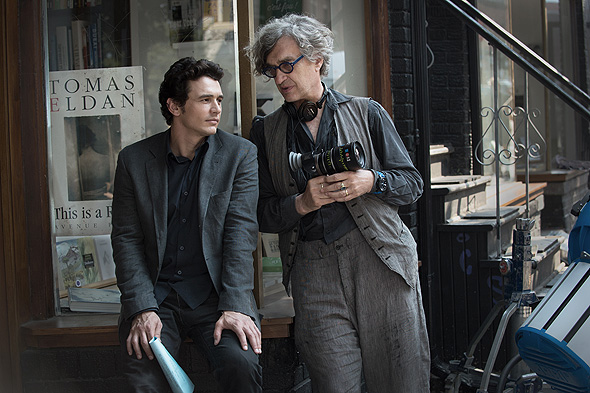 A-listers Marion Cotillard and Michael Fassbender are toplining Shakespearean tragedy Macbeth for The Snowtown Murders director Justin Kurzel. From Rome, Nanni Moretti (We Have a Pope) has chosen a curious production start, non-Cannes friendly date to begin lensing his next project which is being tapped as partially autobiographical and once again sees him appear in front of the camera. Titled Mia Madre, he reteams with actress Margherita Buy (The Caiman).
Filming in the U.S., we haven't found any developments or additional casting news on Mission: Blacklist since it was mentioned that one of our favorite Scandi auteurs in Jesper Ganslandt who was the hired replacement in the director's chair, but production was pegged for this month. Robert Pattinson plays the brilliant young military interrogator who spearheads the capture of Saddam Hussein. Attached to several projects over the past couple of years, it looks like Ross Katz might finally will work in the failed romance comedy genre. The NY-set Brother's Keeper features Caitlin FitzGerald and Nick Kroll.
Blackbird
Director: David Mamet
Writer: Mamet
Cast: Cate Blanchett, Catherine Keener, James Badge Dale, Elizabeth Peña
Producer: SBS Productions' Saïd Ben Saïd
Filming in Australia
Brother's Keeper
Director: Ross Katz
Writer: Jeff Cox & Liz Flahive
Cast: Rose Byrne, Caitlin FitzGerald, Bobby Cannavale, Nick Kroll
Producers: Karrie Cox, Marcus Cox, Jared Goldman, Nick Kroll, Sam Slater
Filming in New York
Macbeth
Director: Justin Kurzel
Writer: Jacob Koskoff and Todd Louiso
Cast: Marion Cotillard, Michael Fassbender
Producers: Iain Canning and Emile Sherman
Filming in the United Kingdom
Mia madre (My Mother)
Director: Nanni Moretti
Writers: Moretti, Franceso Poccolo and Valia Santella
Cast: Moretti, Margherita Buy
Producer(s): Moretti's Sacher Film, Le Pacte, Arte Cinema
Filming in Rome
Mission: Blacklist
Director: Jesper Ganslandt
Writer: Erik Jendressen, Dylan Kussman and Trace Sheehan
Cast: Robert Pattinson
Producer(s): Code Entertainment, Preferred Content's Ross M. Dinerstein, Jendresen, Kevin Waller
Filming in California
Z for Zachariah
Director: Craig Zobel
Writer: Nissar Modi
Cast: Chris Pine, Amanda Seyfried and Chewitel Ejiofor
Producers: Michael Benaroya, Material Pictures' Tobey Maguire and Matthew Plouffe, Palomar Pictures and Zik Zak Filmworks' Skuli Fr. Malmquist, Sigurjon Sighvatsson and Thor Sigurjonsson
Executive Producers: Steve Bannatyne, Jim Seibel
Filming in Canterbury, New Zealand.