Interviews
2016 Sundance Trading Card Series: #9. Bernardo Britto – Jacqueline Argentine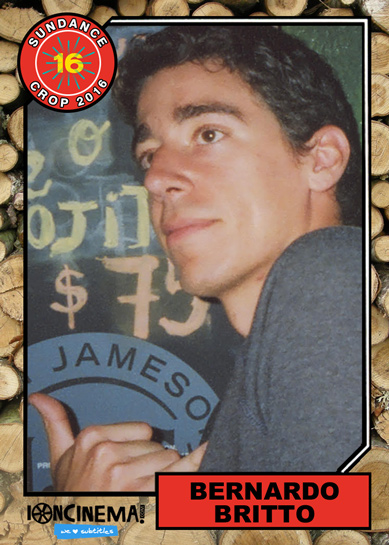 Eric Lavallee: Name me three of your favorite "2015 discoveries".
Bernardo Britto: Jacques Demy's Lola, Mexican singer Daniela Romo, Cool Cat Saves The Kids.
Lavallee: What was the first gist of an idea that you thought of before crystallizing this into what would become your first feature?
Britto: The very first germ of an idea was "what if Sans Soleil was actually kind of like a thriller?" And then it sort of snowballed from there.
Lavallee: Could you briefly talk about the visual style of the film – what were you and Eric aiming for?
Britto: We wanted something that was digital and real and fun. We wanted it to look authentic and feel dynamic.