Interviews
2016 Sundance Trading Card Series: #10. Melody C. Roscher (Christine)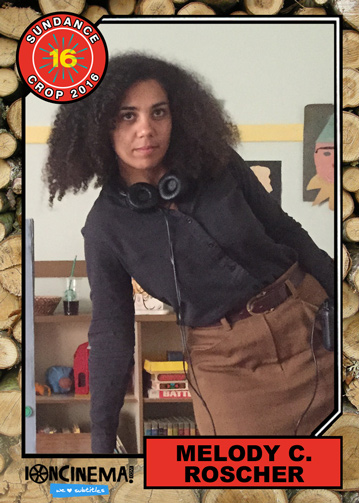 Eric Lavallee: Name me three of your favorite "2015 discoveries".
Melody C. Roscher: (1) The 2009 album "Zebra" by Karl Blau. (2) Tybee Island, Georgia. (3) "Pastoralia" by George Saunders.
Lavallee: As co-producer on Simon Killer, you've been part of the Borderline Films fabric for some time now. How would you describe Antonio Campos as a filmmaker and artist in terms of his interests, obsessions and/or curiosity?
Roscher: Antonio is endlessly interested, endlessly obsessed and authentically curious. He is a humanist. He's driven to understand why people do what they do, be it either something beneficial or something very confusing or harmful. Mostly he has a huge heart and love for the people around him. He pours that love into the craft of his work.
Lavallee: What kind of legal concerns/issues were there in dealing with real life subjects. Did you need/or seek out approval or any special permissions?
Roscher: No, not exactly. Without going into detail, we mostly made sure truths were truths and fictions were harmless.