2017 Sundance Trading Card Series: #2. Jade Healy (A Ghost Story)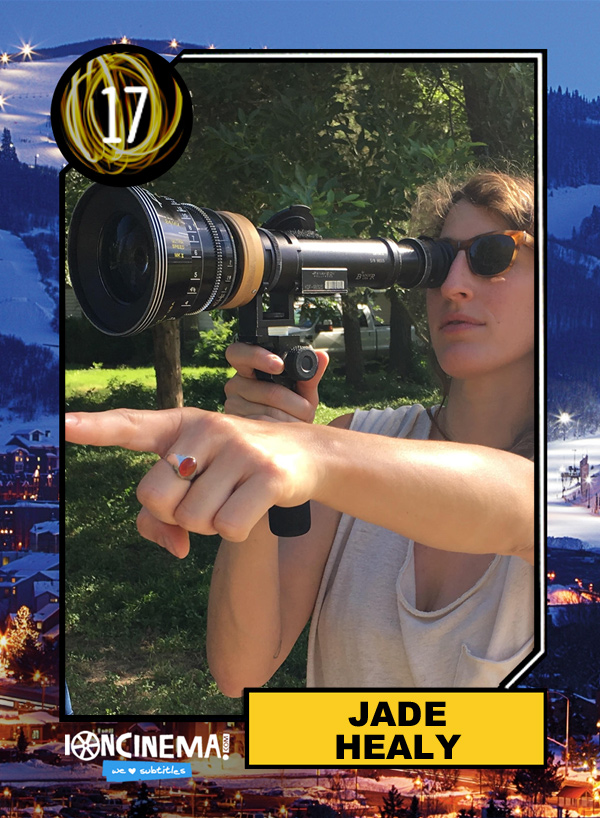 Eric Lavallee: Name me three of your favorite "2016 discoveries".
Jade Healy: Photographer Robert Adams, the Brazilian musician Caetano Veloso, and the greek liquor "Tsipouro".
Lavallee: You've been a creative collaborator on David's last three features, could you describe the working process between the two of you during the pre-production phase.
Healy: David and I our are so in tune that the pre production and shooting process is so fluid. I generally send him a look book of my initial thoughts and pretty much 99% of the time we are on the exact same page. Then from there I like to dig deeper into the story how I can use the design to help push the narrative of the film forward. Its always such a pleasure to get inside David's head because he is such a brilliant story teller that I always feel somewhat enlightened once I emerge from our collaboration.
Lavallee: We imagine that grief leads to barely touched or completely disheveled dwellings. What were some of the most unique research facets you conducted this time out?
Healy: I think grief shows up in many ways and we have all experienced it to some degree. For me the film was is an exploration of heartbreak and the journey we take to let go. Sometimes lost love can haunt you for a long time and you find yourself replaying these crucial moments of the relationship in your mind, moments that happened and moments that never where allowed to materialize. Which is kind of the journey our ghost takes. So really I reached down into my own experience of love and loss to find the emotional tone of the film. Wait did I just get to personal?