It seems with each passing year the flood of year end lists are published earlier and earlier, assuring that at least a handful of films deserving a place on any given list are missed due to a lack of time and opportunity. Even here at IONCINEMA.com, posting my list after the calender year has actually closed, it feels a little premature writing up a list, knowing there are plenty of films that I've yet to see due to a lack of screenings nearby – Mr. Turner, Foxcatcher, Leviathan, Winter Sleep and Selma just to name a few. I should note that it seems there is a lack of international releases on this list as well, but rest assured, of the many I saw this year, most won't reach a domestic release until sometime in 2015, so films like Christian Petzold's Phoenix, Tsai Ming-liang's Journey to the West, Joshua Oppenheimer's The Look of Silence and Miroslav Slaboshpitsky's The Tribe don't yet qualify. That said, the show must go on, and thus, the countdown begins.
#20. The Skeleton Twins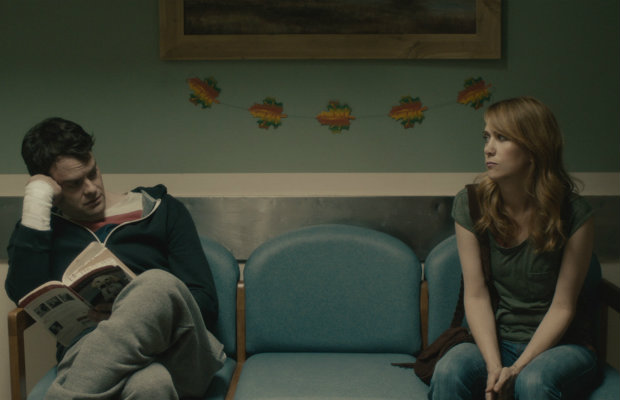 Bill Hader and Kristen Wiig's push and pull, brother/sister relationship in Craig Johnson's follow-up to True Adolescents is absolutely electric, exuding the kind of melancholy and absurd humor that only siblings share with elegant balance and just the right amount of puerility. Graced with a pair of perfectly understated, emotional performances by actors known more for comedy than drama, the film, teetering on the topics of suicide, pedophelia and fidelity, is raised to levels far higher than one should expect from a low key familiar drama such as this. One of the year's best surprises.
#19. Obvious Child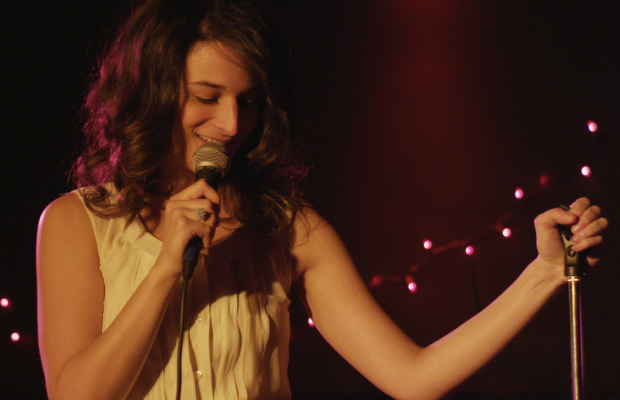 I did not expect that a comedy about abortion would be one of the best films I'd see over the course of my 10 days in Park City last year, but alas, Jenny Slate's hilarious and touching portrayal of a stand-up comic exactly my age getting dumped, fired and pregnant in only few weeks time is a freshly life affirming bit of pro-choice cinema. Slate, along with first time feature director Gillian Robespierre, manage to ground their hot topic and gallows humor with a set of emotionally sound performances that navigate within classic rom com tropes that feel fresh under the fluorescent waiting room light of their sometimes grim material.
#18. A Spell To Ward Off The Darkness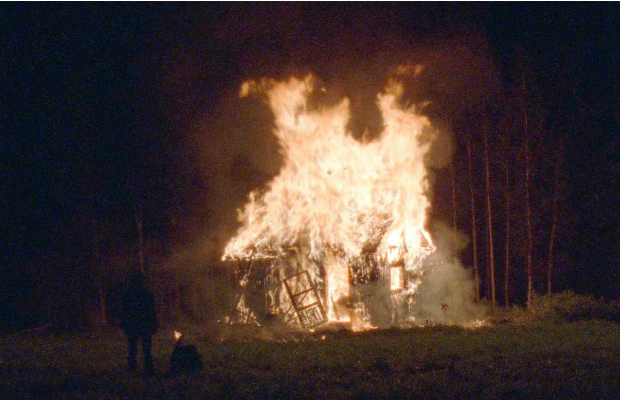 Ben Rivers and Ben Russell's first collaborative effort is a match made in a purgatorial nightmare of black metal and Scandinavian meditation, an absolute perfect pairing of ethos and artistry. Both filmmakers have long toyed with the physical alchemy of filmmaking in the serene solace of nature and the company of outcasts living on the fringe. Here, they've merged their complementary aesthetics into one cinematic exploration that blends observational vérité with a loosy-goosy narrative that sees musician Robert A.A. Lowe, who in real-life performs under the moniker Lichens and has appeared on the last two Om records playing the tambura, migrating from the social reflection of a commune in Estonia, to the peaceful solitude of the Finnish backwoods, and finally to a stage in Norway where the entirety of a black metal set is captured in one breathtaking handheld shot. Where one may find anxiety, terror or annoyance in the Bens' meticulously constructed experience, others can and will find a certain comfort, a sort of spell of black magic joy, if you will. I certainly did. My review of the film can be found here.
#17. Wild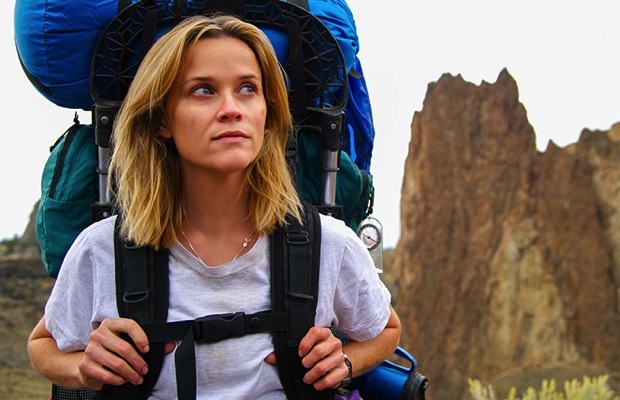 I wasn't impressed with the narrative convenience of Dallas Buyers Club last year, so I was taken aback by Jean-Marc Vallée's rock solid direction of his latest film that boasts of defiant, soul-searching feminism. Married to surprisingly effective flash-cuts of unpleasantries past, the story of Cheryl Strayed's real life 1,100 mile trek over the Pacific Crest Trail is vivaciously brought to life by an Oscar worthy turn by Reese Witherspoon in the fairly gritty lead role, Yves Bélanger, whose gorgeous sunkissed cinematography is one of the most picturesque of the year, and editors Martin Pensa and Vallée himself who pieced together what could have been a monotonous walk through the desert into something not only entertaining, but undeniably moving as well.
#16. 112 Weddings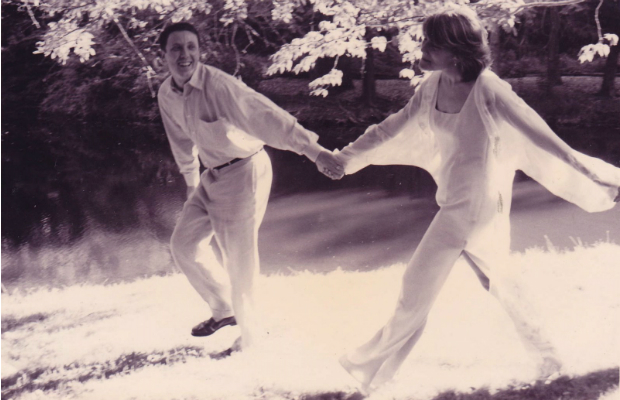 Who knew that documentarian Doug Block shot wedding videography on the side? As it turns out, his money making side project has lent him a new avenue to explore his favorite subject: interpersonal relationships. With 112 shoots in his backlog to pull from, Block contacted those easiest to track and sat them down to reflect on their matrimonial decisions. The results are as raucous and messy, loving and heartbreaking as anyone might expect, and yet no one does. Through cautious interviews and a poignantly constructed edit, Block reminds us that taking those sacred vows is an act of support through the unexpected thick and thin spoken often at the pinnacle of romance on the singular strangest day of most people's lives. Everyone has been to weddings, married couples all have their stories and everyone can relate on a molecular level to both of these subjects, but there are no definitive answers except this: Why do people get married? Because we are all infatuated lunatics clutching to cultural keepsakes and we love it that way. My review of the film can be found here, as well as my interview with director Doug Block.
#15. The Vanquishing of the Witch Baba Yaga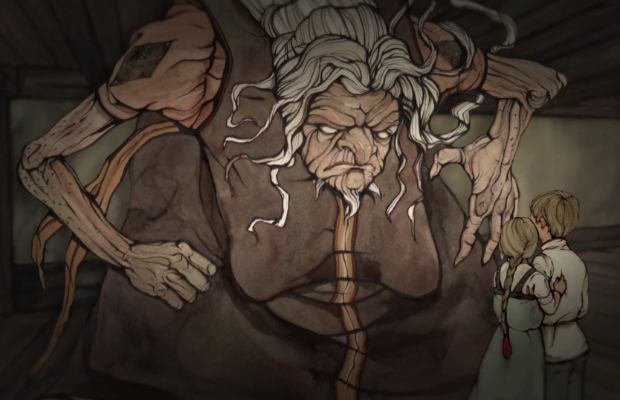 Jessica Oreck's long-in-the-works storybook ethnology mash-up has finally made it to the silver screen after years of technical delays and post production nightmares. The resulting film blends the folklore of Eastern Europe's bewitched woodlands with the real life timelessness of the region's hearty inhabitants through a poetic Super 16 lense. By pairing the gorgeously animated tale of the Witch Baba Yaga, a story that hinges on the terrifying ambiguity of its child consuming, forest dwelling antagonist, with a cinematic patchwork of mushroom hunters and woodcutters, marriage ceremonies and graveyards all lensed with the magnificent eye of cinematographer Sean Price Williams, Oreck mournfully suggests that to detach from the land is to detach from history. Why no one has picked this magisterial work up for distribution yet is a mystery to me. My review of the film can be found here, as well as my interview with Jessica Oreck.
#14. Tales of the Grim Sleeper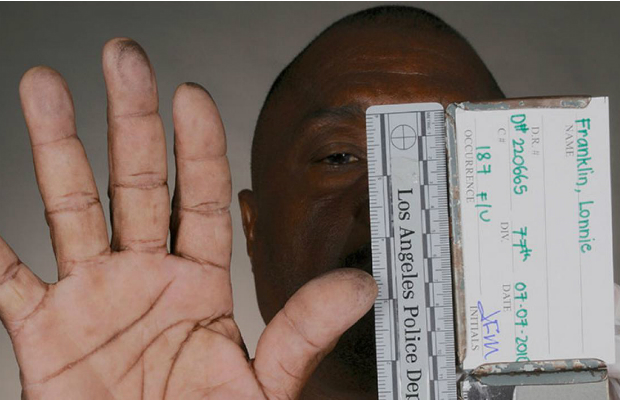 Nick Broomfield's tried and true on screen befriend-and-investigate style has never been so invasively fruitful as in his latest searing film. Its release coincidentally timed to reflect the outrage revolving around the murders of Eric Garner and Michael Brown by overzealous police officers, Broomfield's film investigates the decades spanning killing spree of alleged serial murderer David Franklin Jr., and in doing, he unveils a Los Angeles police force that basically allowed the violent murders to continue because the victims were black women, some of which were drug addicts and prostitutes. Boiling over with hard prejudicial truths and decades with of tragedy that potentially could have been avoided, Tales is a jaw-dropping work of personalized investigative filmmaking. My review of the film can be found here.
#13. The Boxtrolls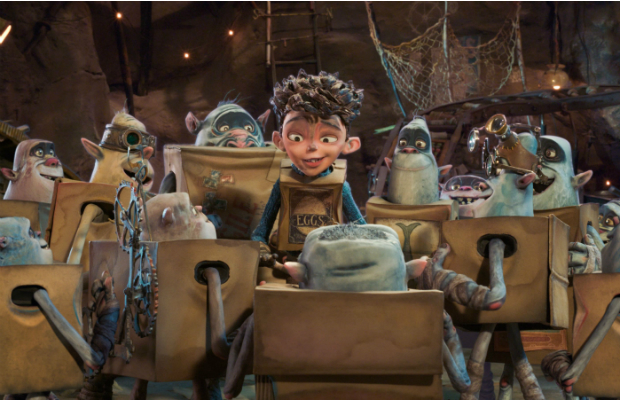 What other studio would adapt the Alan Snow novel "Here Be Monsters!" into a stop-motion feature clearly marketed to children, yet dense enough to bear the weight of themes as diverse as the importance of self responsibility, the dangers inherent in the struggle for power, the need for empathy for other cultures and even the horrific nature of genocide. Laika is like no other production outfit working today. Directors Graham Annable, Anthony Stacchi and their devout team of meticulous animators have embraced a Don Bluth-like approach to storytelling, balancing miraculously beautiful aesthetics and lovably relatable characters with situations and topics meant to strike just enough fear into hearts of children that they carry the embedded heavy morals long into adulthood. As the financials prove, such aspirations are unfortunately rarely rewarded at the box office, but the film remains a stop-motion masterpiece that continues Laika's flawless track record.
#12. Enemy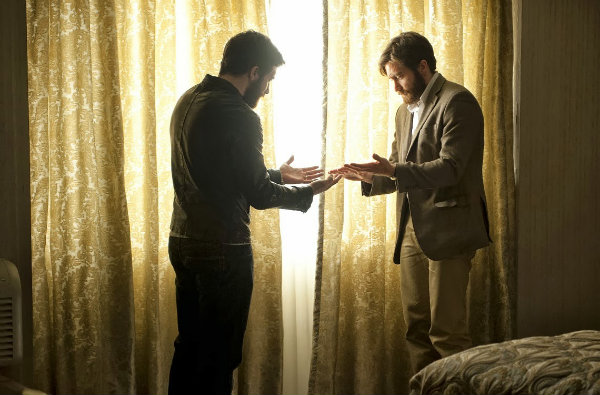 After the fairly heavy handed Prisoners, I was apprehensive about this (despite the fact that Enemy was actually filmed prior), but my doubts soon vanished. Rather than the overt politicization that occurred in Prisoners, here we have an internal struggle of mashed up identities that goes incredibly deep, gets incredibly weird and only gets darker along the way. Is cinema some kind of catalyst for the psyche to crumble, for personalities to fracture and for fears of the future to manifest as an arachnophobic existence? I'm not totally certain there is an absolute answer, but I'm fascinated enough to keep thinking about it.
#11. The Guest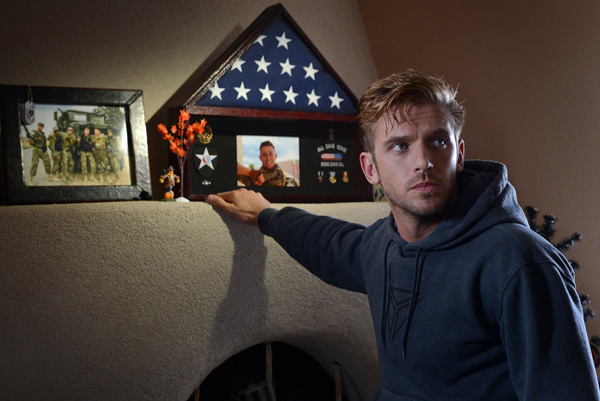 Having not seen A Horrible Way to Die or either editions of V/H/S, I had not a clue what I was in for with Adam Wingard's latest, but I am sure as hell glad I was willing and able to squeeze in its midnight showing after 5 other eventful screenings earlier that day at Sundance last year. The Guest is some kind of amazingly reworked Universal Soldier, retrofit with perfect servings of camp, revenge, charm and an 80s-tinged synthesizer soundtrack that's only topped by Dan Steven's stunningly charismatic superman performance. Over-the-top in all of the best ways and still coolly calculated in its brazenly stylized choices, The Guest is a hilarious action throwback that has future midnight classic written all over it.
| | | |
| --- | --- | --- |
| | . | |