Nicholas Bell's Top 20 films of 2014…
#20. Madeleine Olnek's The Foxy Merkins
#19. Damien Chazelle's Whiplash
#18. Gillian Robespierre's Obvious Child
#17. Jennifer Kent's The Babadook
#16. Adam Wingard's The Guest
#15. Dardenne Bros.' Two Days, One Night
#14. David Fincher's Gone Girl
#13. Bong Joon-Ho's Snowpiercer
#12. Jim Jarmusch's Only Lovers Left Alive
#11. David Mackenzie's Starred Up
#10.Tip Top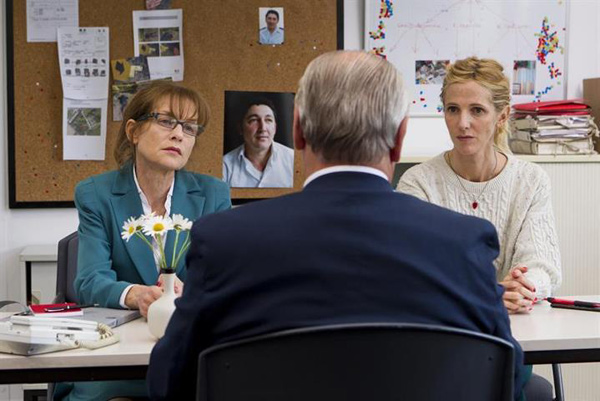 Serge Bozon's latest genre mash, Tip Top, which premiered in the Director's Fortnight at Cannes 2013, was at last treated to a limited release in New York. A curiously unique and incredibly bizarre adaptation of a British thriller by Bill James, Bozon has created another strange hybrid of form with this blackly comedic, sexually perverse examination of racial inequality and notable political bigotry. For those reveling in the perverse and uniquely offbeat (especially when you throw Huppert and Kiberlain into the mix), Tip Top is not to be missed.
#9. Venus In Fur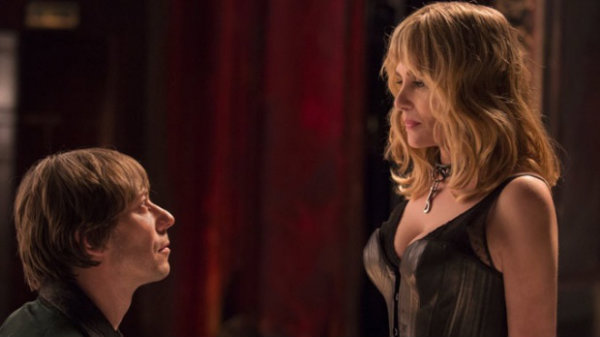 Roman Polanski's latest is a compelling and intelligently performed two-hander that plays like a love letter to his wife, Emmanuelle Seigner. Her fantastic performance goes through several mutations and by the end, she cleans the floor with co-star Amalric.
#8. Leviathan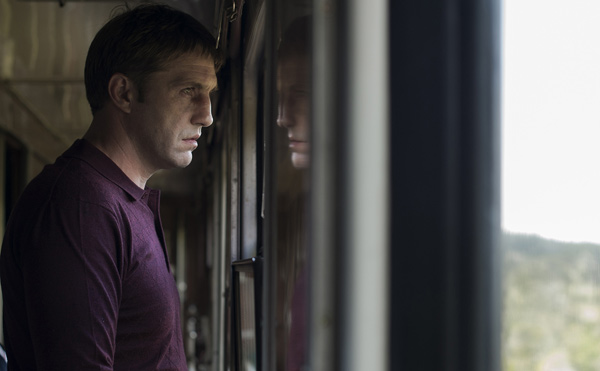 Russian auteur Andrey Zvyagintsev succeeds in cinematic sublimity with this multilayered and operatic exploration of the crushing corruption of an unchecked regime and is a damning examination of the turpitude bred by an archaic and untoward establishment.
#7. We Are the Best!
Best remembered for his assays into miserabilism, notably with 2002's Lilya 4-Ever, Swedish director Lukas Moodysson returns to the adolescent wonder that graced 1998 debut Show Me Love with the 1980s set We Are the Best!, documenting three young girls as they form a punk rock band. Energetic, effervescent and incredibly charming.
#6. Listen Up Philip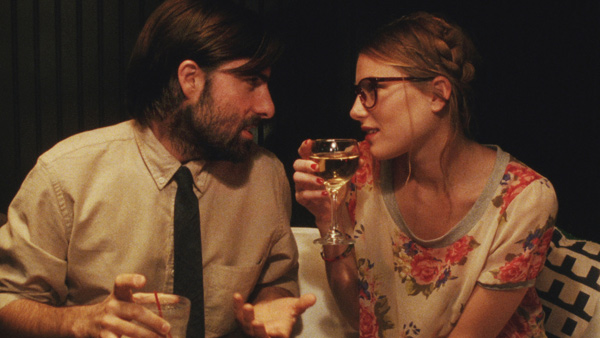 Alex Ross Perry's film is an aggravating, arrogant, and entertaining portrait of the toxicity of ill-suited relationships and the narcissistic danger of letting success consume your livelihood. And like those friends you keep around despite their innate flaws, it's a film worthy of reveling in. The level of commitment and conviction to the portrayal of such complicated people seems unprecedented in a landscape of indie films too fearful of presenting us with characters deemed unlikeable. All people are unlikeable in some regard if you really get to know or spend enough time with them. What matters is how realistically, how entertainingly, and how completely these characters are presented.
#5. Enemy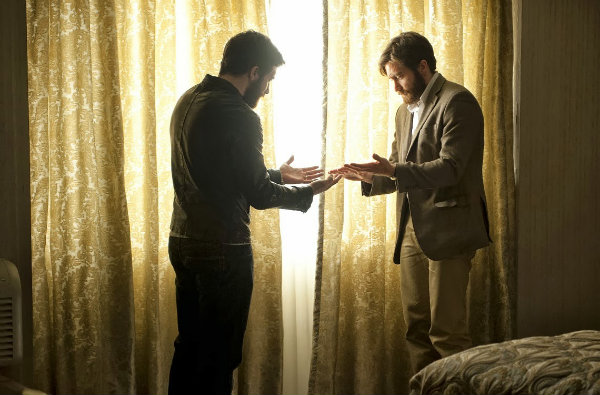 The year's best mind-f*ck piece of cinema, forget Prisoners and revisit Denis Villeneuve's arthouse allegory (or whatever the hell it is) that also stars Jake Gyllenhaal. Fans of doppelganger cinema delight, and witness a burned out Toronto cityscape like you've never seen it before.
#4. Stranger by the Lake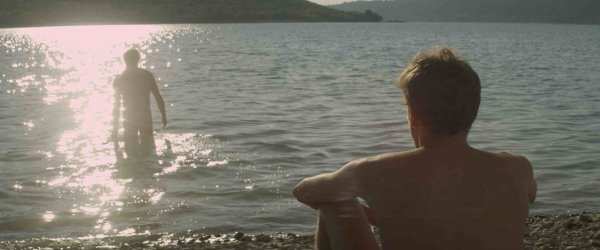 Alain Guiraudie's slow burn thriller about sex and death by a remote lake shore in Northern France has to be one of the most honest examinations of gay cruising yet put to film. As modern (or, maybe, timeless is a better word) as it's issues may be, it's also a vintage thriller in the style of Claude Chabrol.
#3. Birdman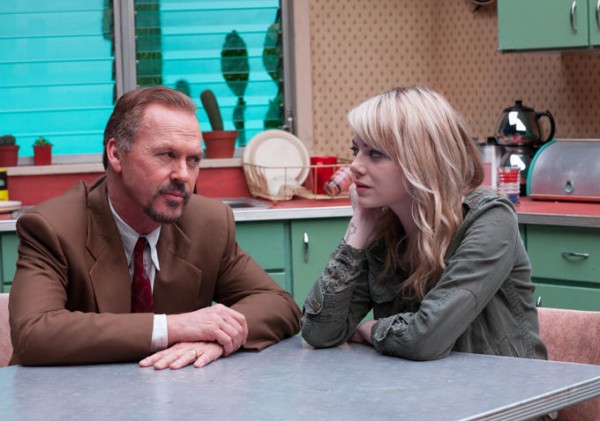 Birdman is one of those rare films worthy of all the hyperbolic statements it's sure to generate, full of a lovely, weird energy that ends perfectly with a shot of a pair of wide eyes smiling. A change of pace of Alejandro Gonzalez Inarritu, as well as a resurrection for star Michael Keaton, it's an irresistible film for those yearning for seeking the kind of passionate, offbeat films that used to dominate a once worthwhile American film market. And regardless of anyone's tastes, Lubezki's cinematography will be a greatness references for decades to come.
#2. Selma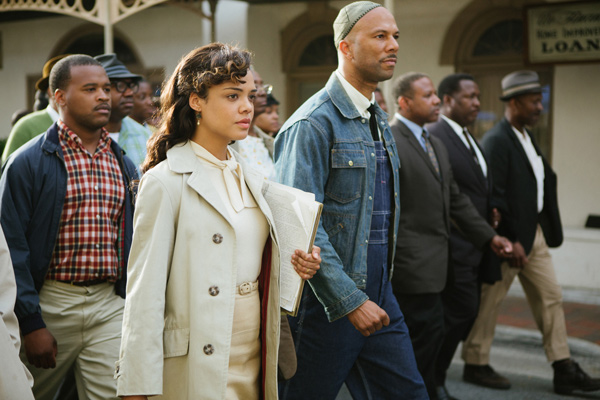 Eschewing what's come to resemble a traditional route in downplaying both the significant violence and vile truth concerning historical depictions of racial injustices, Ava DuVernay throws all the euphemisms out the window for her excellent third feature, Selma. Genuinely heartfelt, sleek but hardly simple, there's not one minute of disengagement in a film that towers powerfully over any other American film offering this year, and is the kind of expert filmmaking that's long been absent from an American tradition of historical reenactment—it manages the forgotten art of depicting the graceful human beings that made it history in the first place.
#1. Under the Skin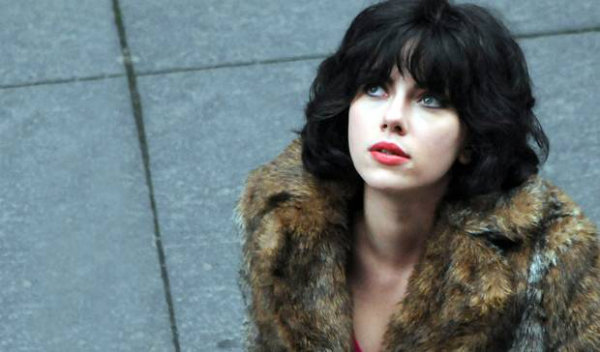 Jonathan Glazer has directed a provocative sort of film that's rarely made anymore, and while Johansson's name will attract an audience sure to recoil from its unconventional bite, this is a poisonous flower whose beauty is all too sweet to pass by. Glazer defies classification with a film that isn't easily boxed into logical coherence. And, in truth, it isn't merely an allegory for the power and weakness that defines a cultural spectrum of female sexuality. Under the Skin engages us in a dark universal truth that we all begin as aliens and outsiders to sexuality before we begin to learn an ability to use it as a weapon or mimic the behaviors of others in order to engage in prescribed cultural norms, either way often leading us to some sort of demise.