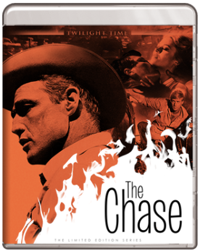 One of the seminal figures in the New Hollywood movement was Arthur Penn, whose 1967 film Bonnie & Clyde not only made cinematic icons out of Warren Beatty and Faye Dunaway, but significantly changed the landscape of texture and tone in American cinema. A heavily critiqued portraiture for its excessive, arguably ribald and furious handling of violence, it would pave the way for the likes of Sam Peckinpah, Coppola, Scorsese, Lumet, and countless others contributing to the impressive auteur based output eventually coined the American New Wave. After a brief period in television, Penn broke into feature filmmaking with the Paul Newman headlined western The Left Handed Gun in 1958, but scored his first real success adapting William Gibson's play The Miracle Worker, a critical darling, nabbing Anne Bancroft a Best Actress Academy Award. After being fired by Burt Lancaster on the set of 1964's The Train (the temperamental and controlling star had him replaced with John Frankenheimer), Penn helmed the underrated, and to this day, neglected crime drama Mickey One (1965) starring Beatty. But the following year, Penn would command what has to be one of the most dizzying and impressive casts ever to be assembled in the 1960s with The Chase, another crime drama centered on personal and political conflicts raging in a small Texas town, where a dissection of social mores begin to erode the fabric of increasingly archaic traditions and institutions.
The escape of Bubber Reeves (Robert Redford) from prison causes extreme and immediate distress amongst the inhabitant of his hometown, a mid-sized Southern rural community where most of the wealthier inhabitants behave as if they were gods amongst mortals. Caught in the crossfires of clashing agendas is Sheriff Calder (Marlon Brando), a man appointed to the position by the wealthy Val Rogers (E.G. Marshall), the local cattle and oil baron whose hand rocks the town of Tarl's cradle. Dealing with the worst aspects of the troubled denizens in the community, Calder wishes only to buy back his father's farm and lead a peaceful existence, where he can finally allow himself to have children with his disappointed wife (Angie Dickinson). But Bubber's escape causes a flurry of ripples, for it is on the eve of old man Roger's birthday bash, and his son (James Fox) happens to be involved with Anna (Jane Fonda), Bubber's wife, and the very person it seems Bubber is intent on meeting up with. A host of other egos have stakes in the outcome of Bubber's escape, including an old school mate (Robert Duvall), whose adulterous wife (Janice Rule) is also throwing a party that very night. Meanwhile, Bubber's parents (Miriam Hopkins and Malcolm Atterbury) attempt to persuade Calder not to kill their boy if he's apprehended. Several drunken community members attempt to exact vigilante justice on Bubber after they capture Lester (Joel Fluellen), dispatched by the fugitive to deliver Anna a message.
Brando gives a customarily nuanced performance as a sarcastic, bitter sheriff who loathes the political maneuvering which has landed him in a position of public trust with limited control. It's worth noting Brando would reunite with Penn on the strange 1976 western The Missouri Breaks, but his uncontrollable ego and his curious attempts to upstage lead Jack Nicholson led to a maddening shoot for the director (which included Brando deciding to appear dressed as a woman).
The esteemed Lillian Hellman adapts from Horton Foot's play and novel (Foot would pen the screenplay for a similarly sprawling, racially charged with Hurry Sundown, directed by Otto Preminger and released a year later), and Brando's Calder is clearly the main protagonist, dominating an impressive array of characters and their various subplots (he even gets to share one brief sequence with his sister, Jocelyn Brando, who is the wife of the local banker, an old couple insistently perambulating around town all night). Many of the others cancel each other out, but a wicked portrait of infidelity involving a catty Janice Rule and a smarmy Robert Bradford is a standout—their pathetic counterparts pale in comparison, including a passive Robert Duvall.
An incredibly drunk Martha Hyer (the one time Oscar nominee also starred in the same year's strange corn poke family drama nature Western The Night of the Grizzly) steals a sequence at the end where she swallows her pearl necklace and takes a dive into the cement. Meanwhile, the complicated love triangle between Fonda, Redford, and James Fox never seems to carry much weight, although there seems a weighty backstory for each of them—had Penn wished for a running time of something like Raintree County (1957), perhaps this could have done some of these supporting players justice, but even at two hours and thirteen minutes running time, this feels like an abridged version of something, often veering into soap opera territory. Much of this, including the title, seems to be reaching for similar themes of injustice and mob rule as To Kill a Mockingbird (a screenplay Foot also adapted) but without taking too much of a stance beyond the obvious racism of the alcoholic playboys who belong to the disgusting privileged stratosphere of the town's elite. E.G. Marshall's beating of Joel Fluellen's Lester in a prison cell still rings as vile and despicable, perhaps only outdone by an extreme beating Brando's character takes at the hands of a trio of suits hell bent on killing the horribly named Bubber, while a rather underwhelming Angie Dickinson uselessly yells for help.
Meant to convey the futility of one man's attempt to uphold the law, the repressed desires and anxieties in The Chase play like an interesting prologue to the onslaught of crime and hedonism of an earlier period in Bonnie & Clyde. In this film, it's about the impossibility of controlling and containing violence, disorder and chaos always a hair's breadth from unfurling.
Disc Review:
Twilight Time presents this limited edition (3,000 units) in 2.35:1 high definition, and Oscar winning DP Joseph La Shelle's Panavision frames are vibrant, allowing the film to feel well ahead of its time, an epic canvas of sprawling characters unable to see beyond their own incredibly limited desires and perspectives. TT features John Barry's expressive score as an isolated track, and audio commentary from film historians Lem Dobbs, Julie Kirgo, and Nick Redman is also available.
Final Thoughts:
Considering the sprawling cast of distinctive characters and personalities, The Chase remains a compact exercise in control. For a film whose title promises and evokes a central staged course of action, Penn's film is more about the thwarting of passion, violence, and other tendencies—which makes their effect more potent in several sequences where inhibitions are lowered and anarchy reigns. But it's also a film featuring vehement performances from some of the finest actors across several generations.
Film Review: ★★★½/☆☆☆☆☆
Disc Review: ★★★½/☆☆☆☆☆