2023 Marrakech Intl. Film Festival: Joanna Hogg, Dee Rees & Alexander Skarsgård Among Jury Duty Members
The Marrakech International Film Festival head juror Jessica Chastain will be joined by fellow thesps in actress Camille Cottin and actor Alexander Skarsgård, filmmaker-actress Zahra Amir Ebrahimi, filmmaker-actor Joel Edgerton, filmmakers Joanna Hogg, Dee Rees, Tarek Saleh and French-Moroccan writer Leïla Slimani (Perfect Nanny).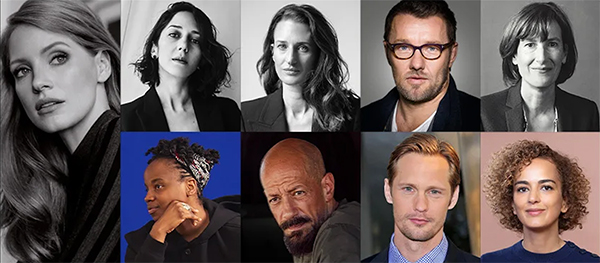 Set to take place between November 24th to December 2nd, the nine-some will award the Étoile d'Or to one of the 14 first / second-time feature-length films in the competition dedicated to the discovery of world cinema talents. We'll probably get updates on the next projects for the majority of these folks. This is the festival's 20th edition. Martin Scorsese will return to the fest as a special guest.