2023 Sundance: Marc Levin's "SLAM" & Gregg Araki's "The Doom Generation" Selected From the Collection
Just before passes go on sale, the Sundance Film Festival has dropped the first two titles for the upcoming 2023 edition and we have a proper, refurbished version of Gregg Araki's seminal debut film to look forward to. The 25th Anniversary and digital restoration screening of Marc Levin's SLAM and the uncensored director's cut and restoration of The Doom Generation. The screenings will each be followed by conversations with the filmmakers and special guests to be announced at a later date.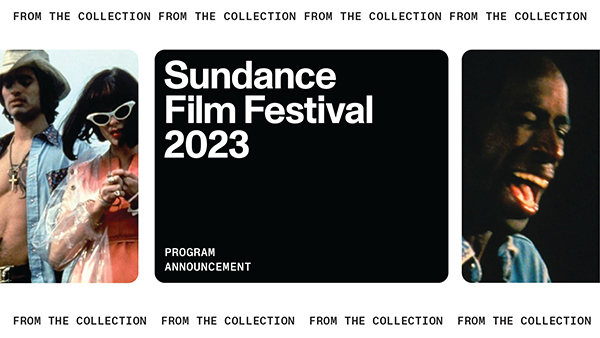 SLAM / U.S.A. (Director: Marc Levin, Screenwriters: Saul Williams, Sonja Sohn, Bonz Malone, Marc Levin, Richard Stratton, Producers: Henri M. Kessler, Marc Levin, Richard Stratton) — A young, black performance poet is imprisoned for a petty pot crime in a D.C. prison, but it's where he finds salvation in his rhymes. A celebration of the spoken word through sublime poetry, heart-wrenching realism, and the redemptive power of art. Cast: Bonz Malone, Beau Sia, Sonja Sohn, Saul Williams. World Premiered in the 1998 Sundance Film Festival's U.S. Dramatic Competition section, where it won the Grand Jury Prize.
The Doom Generation / U.S.A. (Director and Screenwriter: Gregg Araki, Producers: Gregg Araki, Andrea Sperling) Jordan White and Amy Blue, two disenfranchised suburban teens, pick up a mysterious drifter, Xavier Red. Together, the trio embark on a sex-filled joyride through a surreal American wasteland of QuickieMarts and ultraviolence. Cast: James Duval, Rose McGowan, Johnathan Schaech, Perry Farrell, Heidi Fleiss, Christopher Knight, Skinny Puppy, Julie Tewes, Cress Williams. World Premiered in the 1995 Sundance Film Festival's Premieres section.