Film Festivals
Best of Fest: Nicholas' Top Five Films from the 2014 Sundance Film Festival
#5. Love Is Strange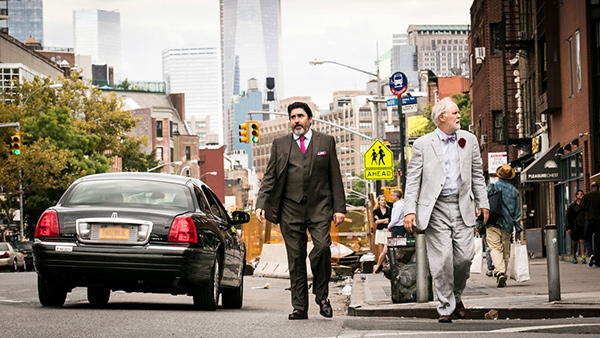 While I've been a fan of Ira Sachs' work for some time now, I was intrigued to see what he'd do next after his exhausting (and rewarding) 2012 film Keep the Lights On and I was delighted to see such a warm and sharply observed portrait of friends and family that is topical yet reminiscent of cinema greats like Ozu. There's a shortage of cinematic representations of long term gay relationships, especially if they aren't played for laughs or bitchy viciousness, and here we have the wonderful Alfred Molina and John Lithgow as a believable and affectionate couple stuck in an unfortunate circumstance. A strong supporting cast and wise script from Mauricio Zacharias are just a few reasons why this should be a title on your radar.
#4. Cold In July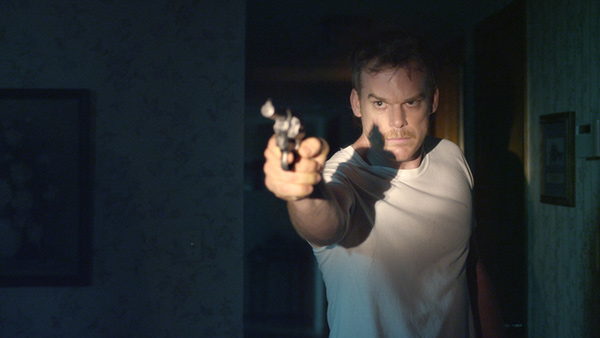 Honestly, I haven't been a fan of director Jim Mickle's work. I felt Stake Land was hugely overrated and his rehash of We Are What We Are paled in comparison to Jorge Michel Grau's original 2010 film. So what a great delight to see him helming one of the best films to play at this year's fest with this genre throwback based on Joe R. Lansdale's novel (of which there are more, and I hope the film sees enough success to warrant more interest). Sam Shepard and Michael C. Hall are great, but usurped by an excellent turn from Don Johnson. Devious, uncomfortable, and a narrative that begins as thread that unravels quickly into one hell of a nasty mess—Red Bitch, indeed.
#3. Whiplash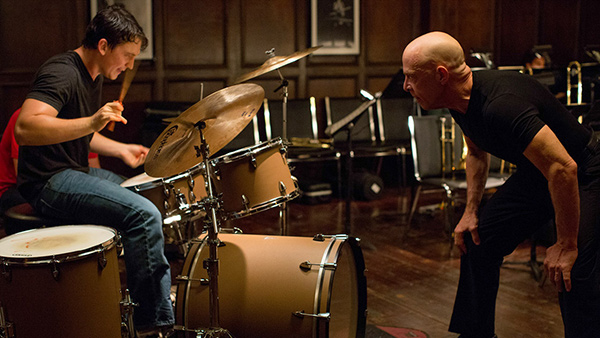 The opening night film, which happened to be directed by the screenwriter of The Last Exorcist: Part II and Grand Piano, I had several reasons to go in with low expectations. What an awesome surprise to be completely blown away by this tense, engrossing drama that has all the earmarks of a thriller. J.K. Simmons and Miles Teller turn in tremendous, attention worthy performances, and the saddest part was that I had a hard time finding anything else that lived up to the high octane, generous quality of Whiplash. It rightfully won top honors.
#2. The Babadook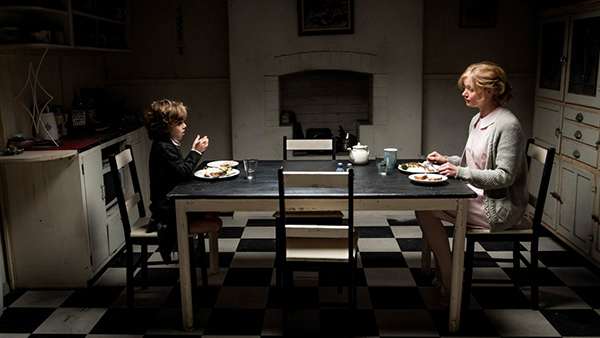 It was an excellent year for genre film at Sundance. I arrived at a midnight screening of The Babadook exhausted after a string of five other films. I had almost skipped it, knowing only it was Australian, from a first time director, and had a delightfully intriguing title. Within minutes I was hooked by the great ambience and atmosphere of this weird, stupendously simple little number with it's arresting child performance (Noah Wiseman, who looks like the progeny of James Woods and Shelly Duvall), and an amazing Essie Davis as a harried mum. The perfect film to watch in the dark, all alone.
#1. The Guest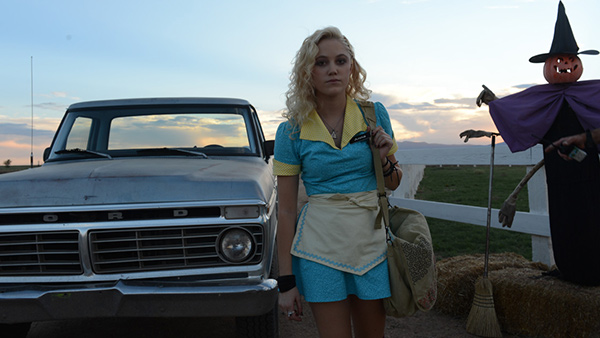 I'm definitely a fan of Adam Wingard's, even though I wasn't completely sold on You're Next after seeing it way back when at TIFF 2011—I thought it depended too much on some broad comedy. As you can see, I was completely delighted by his latest which walks a perfect line between over-the-top laughs and highly entertaining action sequences. Dan Stevens owns this film, showing a side of him you've never seen before. A throwback to those off-the-cuff and on-the-fray days of John Carpenter flicks, in a sea of overly serious and/or played for laughs genre efforts, Wingard and Simon Barrett give us a breath of fresh, ambient air with a film that's a ton of fun. Oh, and what an awesome soundtrack.
Nicholas Bell's TOP 5 from Sundance 2013.