Top 10 Takeaways from the Mike Leigh Masterclass | 2019 Luxembourg City Film Festival
Sitting down with French critic Michel Ciment, Mike Leigh delivered last week a masterclass at the Luxembourg City Film Festival, touching on career milestones and the upcoming release of his latest film, period drama Peterloo. The British director was also the festival as the subject of a retrospective and the recipient of a lifetime achievement award, and although famous for rarely straying from his tried-and-true line of messaging, he entertained the Cinematheque crowd with anecdotes about his upbringing and his playful, long-standing rapport with Ciment. Here are the highlights of the 90-minute event.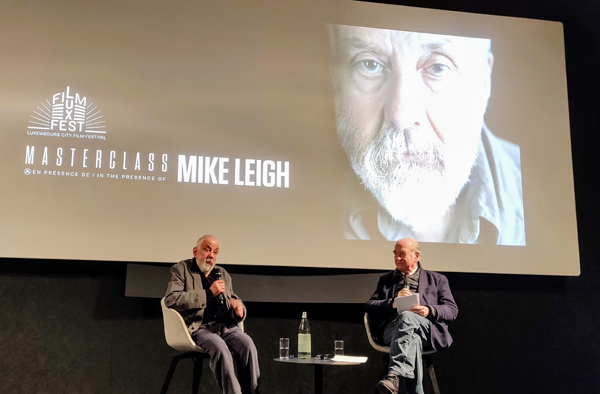 On Dramatizing History
"You could read all the books in the world, but that doesn't make them happen in front of the camera. What has to happen is flesh and blood, in an organic, three-dimensional way. I never made a film where the actors didn't need to go out and research, even the non-period ones. The criteria of contemporary life need to be applied to costume drama. It's still life."
On Studying Acting
"I never wanted to be an actor. I was fortunate to get an acting scholarship at RADA in London, but I've always wanted to make films, since my teenage years. Although the idea of me being a failed actor as the reason behind my fascination with them has a certain romanticism to it, it is absolutely inaccurate. Even when directing plays, my aim has always been cinema. On the whole, the acting that we did as students was pretty bad. No investigation of the characters, no motivations. That got me thinking about what you could really be doing instead with actors."
On Improving on Antonioni
What did I find missing in Antonioni? Well, Bleak Moments is basically Antonioni with jokes. More generally, it's Antonioni with a sense of humor. It is about non-communication, but it's also meant to elicit a laugh. In the golden age of Antonioni, we boys would go to see his very boring films with incredible enthusiasm. But that's because we all wanted to fuck Monica Vitti.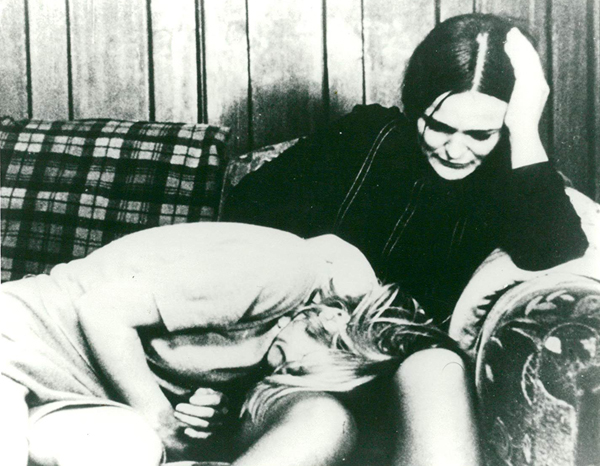 On Repressed Teenagehood
"I grew up in the 40s and I was a teenager in the 50s, so like everyone else in that generation, I could feel how my parents had been to hell and back during the war. I was a repressed teenager because that was a world all about respectability, behaving as you should. So we broke out of that. That provincial, bourgeois and suburban but also very Jewish. My father's family came from Belarus. My parents were first-generation born in England, and thus especially preoccupied with respectability and order."
On Being Jewish
"I wasn't religious as a kid, really. But I grew up in a Jewish world that I tried to escape."
"Israel is a fascist apartheid state. It's absolutely appalling. We were fed lies, we were indoctrinated. They would tell us that Arabs neglected the land in Palestine, and the Zionists brought life to it. Nonsense. So we had to deal with this disgusting feeling."
"Do I see the Talmudic concept of asking questions and not giving answers reflected in my cinema? I might. It's a viable notion. I never dealt with it consciously, but I'm only concerned with not telling the audience what to think, especially in Peterloo which is my most obviously political film."
On Naked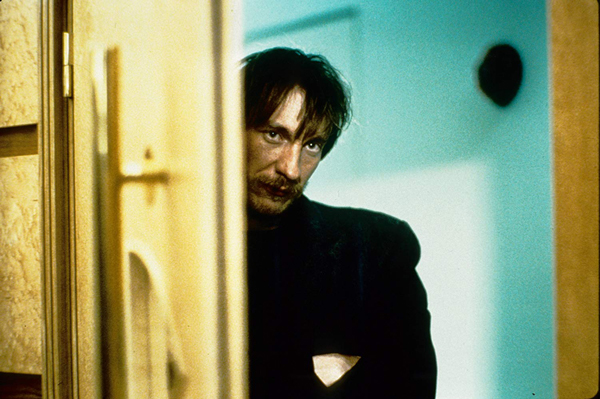 "Johnny is the opposite of a cynic. He's a frustrated idealist, disappointed in the world. It relates to Happy Go Lucky in a way, because Johnny and Poppy are both idealists, but she deals with it positively. He, on the other hand, is a victim of bad education, let down by the school system. He would have been the kid sent out of the room by the teacher, instead of being recognized and nurtured. I wanted to make a film about chaos and disorder and disconnection, and how much London was changing. I had left my office in Soho to work on my previous film, and when I came back I suddenly saw homeless people sleeping in the street. It was an epidemic. That's how I decided to make a film about homeless people, which has now become a major issue."
On Language
"I work with character actors, which means they're versatile and don't play themselves. All kinds of possibilities open up to explore and build the characters. All art is improvisation. Painters, poets, sculptors, novelists, etc. You interact with the material. But when it comes to shooting, the language and the dialogue has to be precise. I'm concerned with the essence of things, properly and thoroughly developed. It's about the quality of the language. I'm a writer, and I want the dialogue to be well-written. There can be no half-baked syntax, it has to be poetry, because language is crucial."
On Secrets & Lies
"The barbecue scene was very well rehearsed. The tension is building, the truth is about to come out and the choreography and blocking and staging become crucial. We had no problems with actors, but I will say steaks and sausages have a life of their own, and they're a damn nuisance."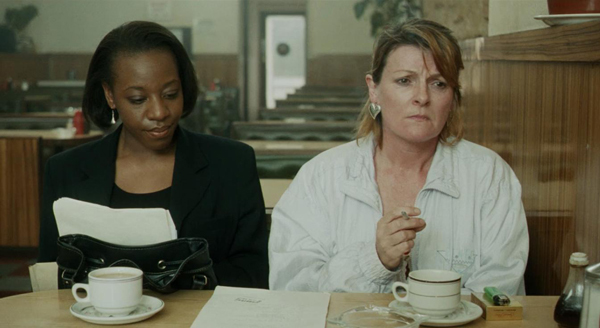 "At no point in the film, racism becomes an actual explicit point or is addressed through the reality of the characters. It wasn't a conscious choice – racism is indeed an element elsewhere in my films. But in this context, these people react properly. It comes into it at a subconscious level. It would be wrong to say the fact that the daughter is black is irrelevant. That very fact is in itself a way of implicitly commenting on it."
On Vera Drake
"The genesis of this film comes from the fact that I'm old enough to remember what it was like in England before the 1967 Abortion Act, when these illegal abortionists were around. For 40 years I had wanted to make a film about that. Apart from needing to be set before the 60s, it was also crucial to tell a story in the post-war period, which is why it's set in the 50s."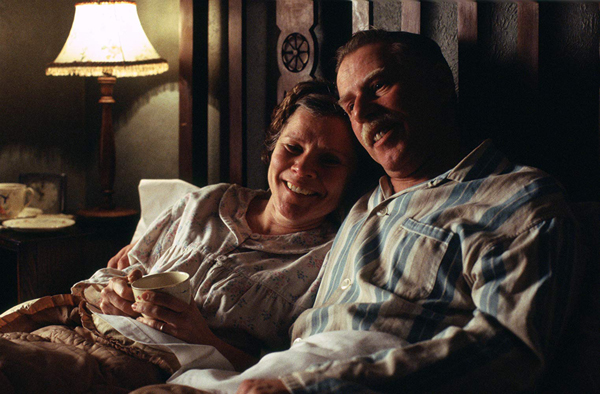 "Imelda Staunton is a terrific actress, and the scene in which she admits what she does to the police was a very intense, focused atmosphere in a small room with four actors and the crew. The issue of how many takes we did is misleading in a way. There's a reason and a method of doing lots of takes; sometimes it's not because you want to try something different, and not because something was wrong – actors forgetting lines, Lufthansa flying over or whatever. Sometimes, without the need to say anything to the actor, you do more takes because they're digging deeper organically towards the epicentre that is truth."
On Cultural and Linguistic Limitations
"On the issue of my desire to make movies about real people, and how that prevents me from working with stories outside of my own culture, I'd definitely say that I would be uncomfortable making a movie in a language other than English. Just because doing what I do requires a level of communication that you can only achieve by speaking the same language. I made a play Greek Australians, in Australia, and I made a film in Northern Ireland, which is as foreign a country as any. But they were both in English. More importantly, what I do perhaps has limitations, but I don't see that as a restriction. I think what I deal with are universal subjects."