2019 NEXT Section Sundance Trading Card Series: #11. Leo Sheng – Adam
Actor Leo Sheng from Adam is among the voices, faces and creative folks that are a part of the ten films selected for our favourite section at the Sundance Film Festival. Added to the fest at the beginning of the decade, over time, the NEXT section (formerly referred to as "<=>") has unearthed some of the best voices in micro American indie film projects with the likes of Sebastian Silva, Josh Mond, Rick Alverson, Anna Rose Holmer, Andrew Dosunmu, Craig Zobel, David Lowery and Janicza Bravo.We return with Sundance Trading Card Series focusing on the 2019 NEXT section selected films and personalities.
Eric Lavallee: Name me three of your favorite "2018 discoveries".
Leo Sheng:
1. The Black Panther movie + soundtrack
2. ACE Pineapple Hard Cider
3. Daufuskie Island in South Carolina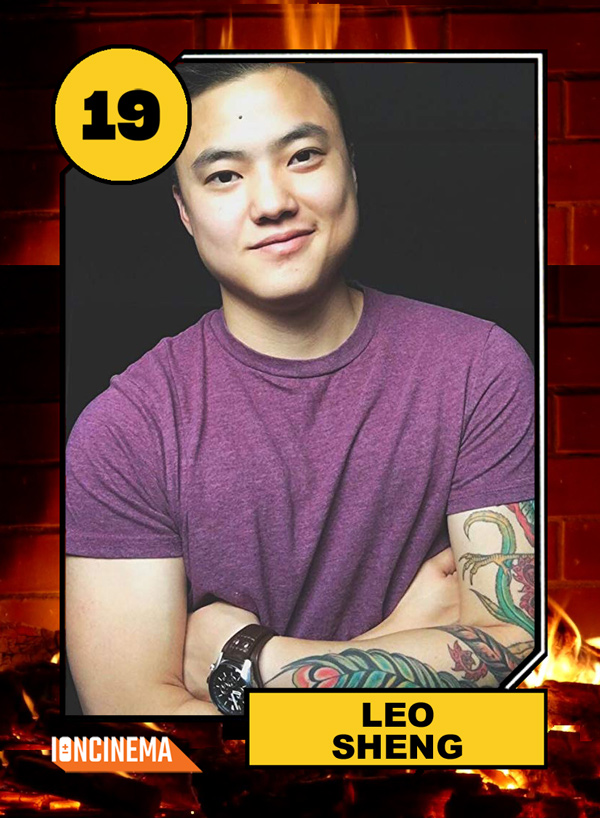 Lavallee: How did coiffe, costume design, speech, mannerisms, the character's place of origin/setting or even lighting/spacing, mise-en-scene inform you about your performance?
Sheng: Almost all of Ethan's wardrobe struck me as incredibly hipster. Stylish, but hipster stylish. My own style is a bit more eclectic; sometimes athletic, sometimes minimalistic, sometimes business casual. Somedays, I didn't feel extremely comfortable in his clothes, but it was a good reminder that I wasn't playing myself. For Ethan, his clothes were an important piece of him. He cared about his appearance, about staying up to date with trends. And his room was incredibly minimalist. He had a bed, shelves for his clothes, and a computer. He had one rack for shirts, so he clearly cared about taking care of his things. Other than his wardrobe, he wasn't very materialistic.
I loved the bomber jacket he wore, partly because it's a style that's current too. It made me think about where Ethan might be in 2017, so I thought about his role in the movie really being part of his adolescence; that he was confident in many respects, but that in a way, he was also still growing into himself and learning about himself.
Lavallee: In terms of the character's own DNA or backstory…how extensive or open-ended was the character and is there something you brought to the character that was not there on paper (e.g. character, physical trait)?
Sheng: Ethan was a bit more open-ended in the script than the book. Rhys and I talked a bit about a potential backstory for him. We knew his previous relationship shaped where he was at that point in his life, but there was so much more we didn't know about him. In my mind, he had a little brother that he hadn't talked to in a while, possibly because of his struggle with addiction. So, I thought about his connection to Adam being a bit of a protective older sibling-type; almost like he was making up for lost time. We also knew that he appreciated old films, and I think that Ethan learned a lot about life through movies. I think he hoped for situations to have clear endings or resolutions like older movies tended to. Mostly, I wanted to bring an element of acceptance to Ethan. Him not being out was not indicative of him being ashamed. I think he just wanted a chance to live his life without having to constantly explain or consider other pieces of his history.
Click to expand!