Family Matters: Wolfe's Unsettling Debut a Thriller with a Mean Streak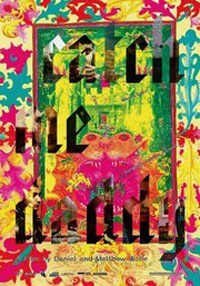 Premiering in the Directors' Fortnight sidebar at the 2014 Cannes Film Festival, director Daniel Wolfe's directorial debut, Catch Me Daddy, is most likely to inspire awe or ire as a denuded genre thriller, pared down to the barest essentials of abject miserabilism. There's no one to innately empathize with, beyond being exposed to a central victim whom we must logically root for given her ambitious rebellion against the patriarchal straightjacket she was weaned from. Unfolding with methodical calm, the first time filmmaker manages to instill a mounting dread thanks to surprising, even shocking moments of gruesome violence, and that's despite its lack of emotional posturing. Down and out working class folks thrust into dire straits is the name of the game here, and though a bit of additional context would've enhanced the basic premise, this nose-to-the-grindstone social realism should find Wolfe's name to a growing legion of Brit directors prizing gritty, uncompromising aesthetics.
Laila (Sameena Jabeen Ahmed) is on the run from her abusive British-Pakistani father, Tariq (Wasim Zakir), who seems to have various criminal connections. She's hiding out with Scottish boyfriend Aaron (Conor McCarron), and seems confident she won't be found, hanging out in Yorkshire and working in a beauty salon. But Tariq has hired a band of bounty hunters to bring her home to face the consequences of shaming her family. This includes her brother Zaheer (Ali Ahmad) and two seasoned pros, Tony (Gary Lewis) and Barry (Barry Nunney).
Catch Me Daddy has drawn comparison to classic Western tropes, particularly John Ford's classic The Searchers, an early genre title uneasily teasing out the significant racial issues treading beneath the unspoken surface.
Wolfe, who previously directed a famed music video for French band The Shoes, reportedly based the narrative on true stories concerning honor killings amongst particular Muslim immigrant families in Britain. As such, one can't help but mention the juxtaposition of modernity and archaic tradition seen in the blood feud of Joshua Marston's The Forgiveness of Blood (2011). But given its female lead, as portrayed by striking newcomer Sameena Jabeen Ahmed, this tale of insidious patriarchal woes recalls a host of recent female protagonists battling male relatives, those once loving fathers and brothers they grew up alongside. Ahmed's Laila feels like a sketch of such characters portrayed in Feo Aladag's When We Leave (2011) or Coline Serreau's underrated Chaos (2001), depicting a Muslim woman struggling to escape being sold into prostitution by her own father.
The deliberately paced first half of the film switches back and forth between the men hunting for Laila while she rather obliviously spends her days at work or hanging with her beau (including a dance sequence belying Wolfe's ear for choice tracks), unaware of the approaching storm. Wolfe's comparison to a host of other recent British talents is enhanced by the inclusion of Robbie Ryan, the regular DoP of folks like Ken Loach and Andrea Arnold.
Wolfe also employs actress Kate Dickie of Arnold's stellar Red Road (2006), although in a sort of subplot not fully utilized. Put to better use is Gary Lewis (instantly recognizable for his role as the father in Stephen Daldry's Billy Elliott), a savior of sorts in a key sequence towards the finale, one recalling a less gruesome showdown in Paul Andrew Williams' 2006 thriller London to Brighton. Reveling in its abrupt climax, bound to frustrate due to our protagonist's feeble response when faced with a final, impossible decision,
★★★/☆☆☆☆☆