Le retour | 2023 Cannes Film Festival Review
Put a Label on It: Corsini's Corsica is a Lieu for Inter & Intra-personal Growth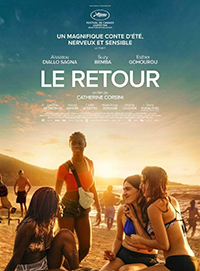 Napoleon Bonaparte's birthplace is certainly a site rich in history — and in the context of Catherine Corsini's twelfth feature film, the past is the best place for emotional archeological digging. Working (not always overtly) with themes of colonialism, racism, power dynamics and first loves while brimming with light-heartedness but nonetheless, a tonally serious synergy, Le retour (Homecoming) is a drama that details what happens in Corsica should maybe stay in Corsica — a place where it's the memories and life lessons learned that become as meaningful as polaroid proof itself.
Beginning with an emotionally charged taxi ride shotgunning down the hills sequence followed by a don't let go type of embrace of a young mother and her very young children (which acts as a reference point for some of the later developments), the co-written screenplay by Corsini and Naïla Guiguet is about one given summer but deep connective tissue to the past. Unearthed for her debut acting role in The Divide, actress Aïssatou Diallo Sagna returns to play Khédidja (one of the three mothers in the film) who acts as a referee of sorts for now teenage daughters. In them we find the defiance and the discipline, we find the observational and the very active – the two are their other. 15 and 18 years of age and deeply committed to discovering the native vaca spot on their own terms, Jessica (Esther Gohourou from Maïmouna Doucouré's Cuties) might think she is on equal footing with her sister, but she has always been the one who is less academically inclined. Her sister Farah (Suzy Bemba) is the more emotionally mature of the two but she might actually be stunted — as the least assertive of the two. Focusing on the three's explorations of self, time spent with the two in their separate lanes accentuates their differences everyone is allowed to spread their wings.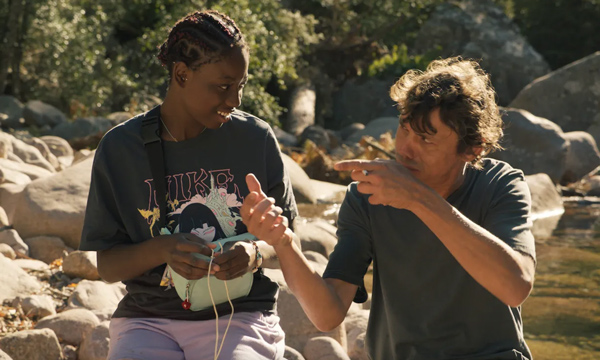 No amount of sunscreen can protect against what a philosophically shipwrecked fractured yet loving family of three might endure – but what is alluring about the text is how the strained or lofty relationship dynamics exist and co-exist and in that way it's a nice film to follow the humorous emergency room theatrics in The Divide. We find a sympathetic Cédric Appietto who still manages to display understanding and affection despite being out of the loop with Khédidja, while Denis Podalydès and Virginie Ledoyen barely make their presence known. Another free spirit supporting player in Lomane de Dietrich (reminds of Adèle Haenel) is fully aware of her privilege and tracing her understanding of her rapport with someone her own age (not background) is honest and error-prone. A more recent example of class convergence of this sort can be found in Clara Roquet's Libertad.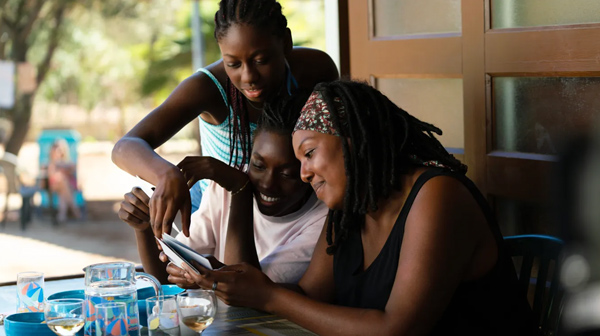 Cinematographer Jeanne Lapoirie returns for another trip with Corsini – the summer night and cool evenings give the film more a vibrant texture than postcard-like making it feel contemporary and vibrant. A family portrait with levity, Le retour truly is a nice summer garden variety salad mix of greens and light dressing – the comedy and drama ingredients are shared in this space with effective results. You'll want to live in this space, go for a swim, make mistakes and steal a kiss.
Reviewed on May 17th at the 2023 Cannes Film Festival – Competition. 110 Mins
★★★½/☆☆☆☆☆