Reviews
The Seven Last Words | 2019 Intl. Film Festival Rotterdam Review
Orchestrating the Suffering: Wordless Omnibus Serves up the Right Image-track for Haydn's Sonatas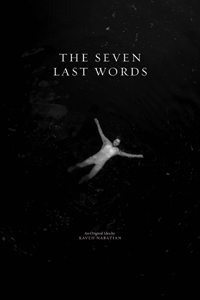 Kaveh Nabatian pours all of his experience as director of shorts, docs and music videos into an image-based homage to an orchestral work and the themes that inspired it. The Seven Last Words refers to Haydn's composition of the same name, which revolves around the Biblical account of Christ's suffering on the cross. Retaining control over the general concept but enlisting the help of six other Canadian filmmakers to collectively tackle a collection of themes, Nabatian ends up overseeing a fluid, eclectic visual experiment not necessarily limited to the realm of the religious. With its deliberate clash of styles, barely-there narrative threads and global outlook, this omnibus film doesn't quite latch onto anything of substance, but ultimately finds purpose in its commitment to Haydn's beautiful notes, courtesy here of the Callino String Quartet.
Bookended by an intro and an epilogue directed by Nabatian, the seven main chapters (and directors) follow the order of the words uttered by Jesus, starting with 'Father forgive them, for they know not what they do' and ending with 'Father, into your hands I commit my spirit'. From start to finish, Haydn's music accompanies the shorts and is positioned front and center, to the point that the film should ideally, in Nabatian's plans, be screened with a live score.
The shorts are each loosely based on a theme, and it can take a while to interpret them. From Nabatian's opening tale of a woman who jumps out of a plane (sans parachute), to its vibrant payoff at the end, which contrasts a freefall through the clouds with a struggle for freedom within a cube, the emphasis is more on how these stories flow into each other rather than creating single accomplished moments. The parables touch on topics such as forgiveness, redemption and reunion, and also, surprisingly, desire.
If taken at face value, this multidisciplinary project never finds the balance of images and sound that it seems to strive for; the cryptic, sometimes convoluted and overly symbolic segments represent a flawed plurality that can't fully gel with the timeless unity of the music. And yet, a shift in perception is all that's needed for Nabatian's work to become significant: somewhere along the journey, this diverse heap of visual fragments (switching back and forth from 35mm, digital and 16mm) yields to Haydn's composition and lets itself be broken down.
When the films forget their primacy, they can re-emerge as a pure addendum, stripped of their cumbersome self-importance and levigated by orchestral bliss, in something that is no longer a film, or even a music video. One suspects the credit here must go to editor Marc Boucrot, who exercises a crucial influence as the steady hand charged with taming such bizarre and wildly divergent material – as the editor of Gaspar Noé's Enter the Void and Jean-Stéphane Sauvaire's remarkable A Prayer Before Dawn, he's certainly familiar with the wild and divergent.
It's not clear whether there was a need for an image-track to exist as an option to enhance the fruition of these sonatas, but thanks to Nabatian and his colleagues, now there is one. And it is refreshing to see a film resonate more by surrendering to another art.
Reviewed on January 31st at the 2019 International Film Festival Rotterdam – Bright Future Main Programme. 74 Minutes.
★★★/☆☆☆☆☆