Though it's a harder film festival to regulate and therefore tabulate a comprehensively genuine list reflecting the totality of the fest's offering per any individual's perspective, the Toronto Film Festival manages to be a healthy platform for new and developing voices for those willing to sift through the multitude of titles. Of course, many new exciting voices were present that debuted at earlier film festivals, like Berlin, Sundance, and Cannes. From Guy Maddin's co-director Evan Johnson on The Forbidden Room and Josh Mond's stunning debut James White out of Sundance, to notable Cannes berths like Laszlo Nemes of Son of Saul, Deniz Gamz Erguven of Mustang, and Thomas Bidegain's Les Cowboys, 2015 brought a wide variety of new filmmakers to light. In deliberating the Top Ten New Voices out of TIFF, we focused on offerings either unique to the festival or near concurrent premieres with Locarno and Venice. Jordan and Eric help out below.
#10. Maris Curran – Five Nights in Maine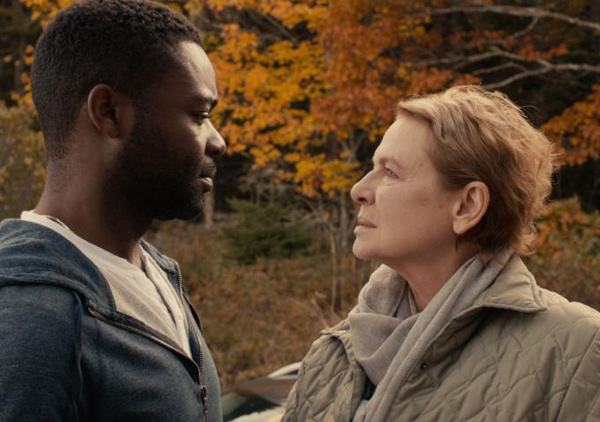 With characters and a narrative stripped of any contrived layering, Five Nights in Maine comes to us sans manipulation, pretension, artifice and needless exposition. A welcome deviation from the usual non-participatory cinema experience, in her directorial debut, Maris Curran takes a measured, distilled approach to the triage-drama — painstakingly removing romance out of the grieving process and remarkably adding the weight of a third character whose physical presence is mostly visible via personal keepsakes and lovingly abrupt mentions in a dialogue that is anchored down by pain. For headliners David Oyelowo and Dianne Wiest, these are rare juicy parts in cinema for grown ups. (E.L)
#9. Mathieu Kleyebe Abonnenc – Sector IX B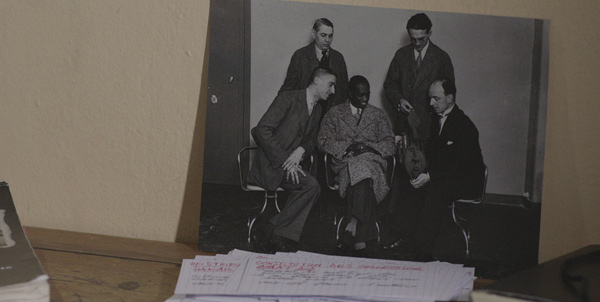 Operating on a haunting wavelength comparable to that of Pedro Costa, Mathieu Kleyebe Abonnenc's Sector IX B follows a a young anthropologist through museums filled with historical objects still reeling with ghosts of the passed forever out of reach from inquisitive minds. Critically visceral and stylistically stunning, Mathieu's debut feature questions cultural reappropriation and our expectations of authenticity within the scholarly world of cultural institutions. Surreal, spooky and deeply alluring in its narrative construction, Sector IX B demands one's full attention. (J.M.S)
#8. Geneviève Dulude-De Celles – Welcome to F.L.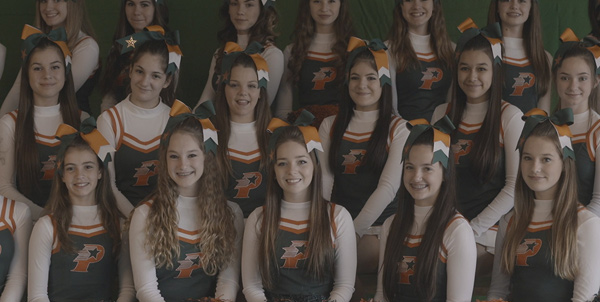 Drawing on the stylistic tendencies of Andrew Droz Palermo and Tracy Droz Tragos in their rural upbringing doc Rich Hill, Errol Morris' nowhere-to-hide to-camera interviews, and the structural expansion from personal to cultural that Tinatin Gurchiani so fruitfully employed in The Machine Which Makes Everything Disappear, Geneviève Dulude-De Celles's feature length debut doc Welcome to F.L. beautifully captures the inner life of highschoolers by observing and interviewing in turn, allowing the teens to openly reflect on their social experiences, personal developments, and look forward to the lives laid out before them. (J.M.S)
#7. Eva Husson – Gang Bang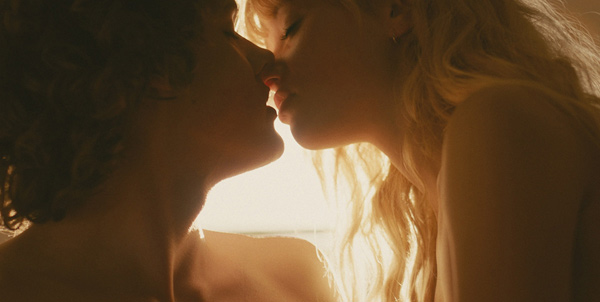 If Sofia Coppola decided to remake Larry Clark's 1995 arthouse shocker Kids, it would look something like Eva Husson's Bang Gang (which is meant to be a compliment). It's lengthier parenthetical title positions this as a 'modern love story,' and basically documents a group of white suburban French kids as they descend into an summer of apathetic orgies with each other. Featuring a striking cast of new pouty Gallic talents, including standouts Marilyn Lima (a dead ringer for Sara Forestier) and Finnegan Oldfield (also featured in Bidegain's Les Cowboys), a droll parent sums up the teenagers' empty conquests as 'profoundly banal' but Husson's film is anything but.
#6. Piero Messina – The Wait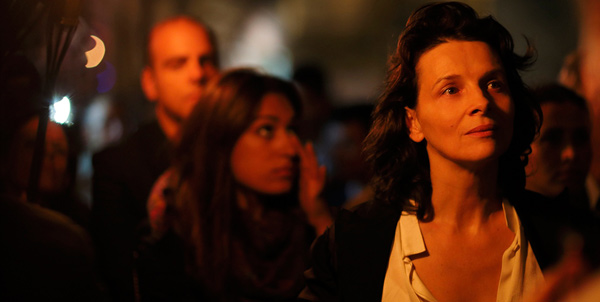 Messina, an assistant director for Italian auteur Paulo Sorrentino, makes his striking directorial debut with the help of a great performance from French actress Juliette Binoche (paired with still up-and-coming ingénue Lou de Laage). With beautiful cinematography from Francesco di Giacomo, an increasingly complicated and uncomfortably imbalanced relationship ensues over one sunny holiday in Sicily.
#5. Duke Johnson – Anomalisa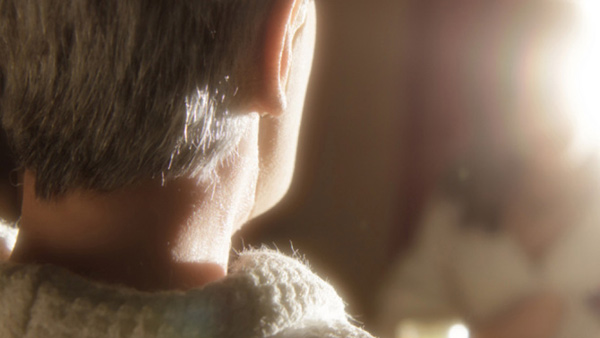 Johnson, co-director of Charlie Kaufman's achingly melancholic stop-motion animated feature Anomalisa took home the Grand Special Jury Prize at Venice. Detailing the lonely romance between a man searching for romance in a sea of familiar banalities, a glimmer of hope arrives one night in a hotel where he meets a shy but unique woman (voiced by David Thewlis and Jennifer Jason Leigh). What transpires plays like an astute meditation on human nature and does not make for a good date movie (or perhaps it's a nice test for such an occasion).
#4. Lorenzo Vigas – From Afar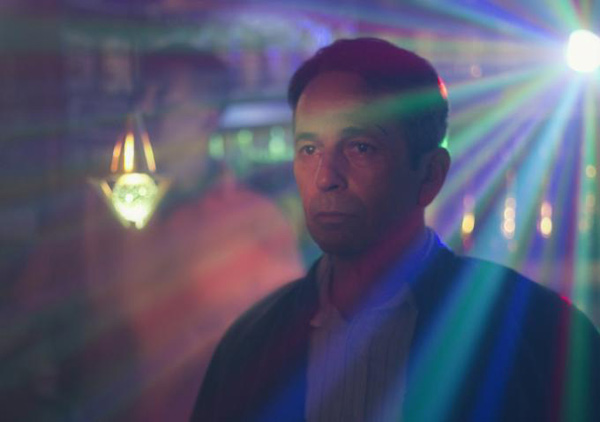 Venezuelan filmmaker Lorenzo Vigas makes a stunning directorial debut with From Afar, which took home the top prize at the Venice Film Festival. Detailing the shifting power dynamics in a taboo relationship between a lonely 50 year old man in Caracas (played magnificently by Pablo Larrain's muse, Alfredo Castro, here reminiscent of Klaus Kinski in Herzog's Nosferatu) and a seventeen year old reluctant street hustler Elder (a great performance from newcomer Luis Silva). Notions of intimacy, repression, and the ripple effects of abuse elevate this tale from the sordid clutches of its superficial details and Vigas mines the great complexities of his narrative quite effectively.
#3. Salvador del Solar – Magallanes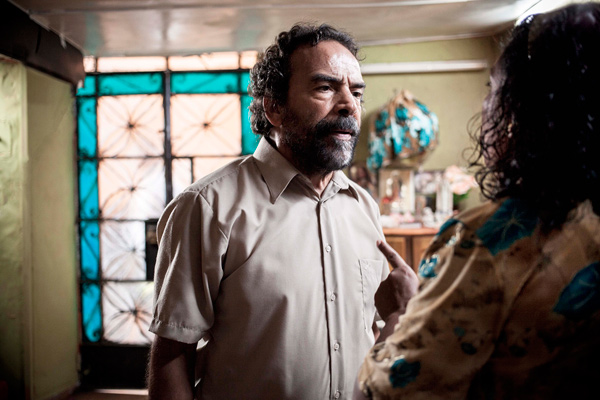 Peruvian actor Salvador del Solar makes an impressive directorial debut with Magallanes, a noir tinged tale features a multitude of notable Latin American actors, including Mexican star Damian Alcazar as the titular character, Claudia Llosa's muse Magaly Solier, and Argentinean actor Fernando Luppi. Much like the terrible crimes of the dictatorship hanging over Chile, Peru also has a checkered past involving disappearances and secret torture revolving around political agendas. The past suddenly comes rushing back for one ex-military-turned civilian who sees an opportunity to grant a victim sweet vengeance while also leveling the economic playing field for himself as he assuages his own guilt.
#2. Stephen Dunn – Closet Monster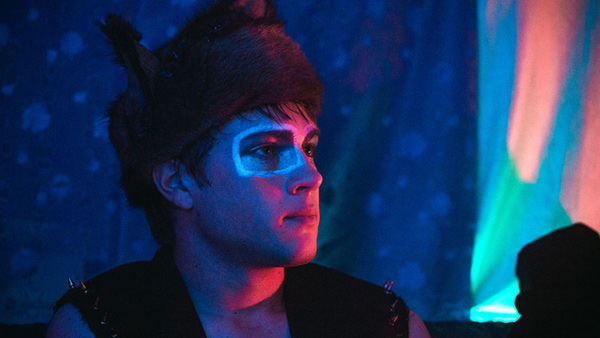 Taking home the Best Canadian Feature award out of TIFF is short filmmaker Stephen Dunn's impressive debut, Closet Monster. A coming of age and coming out of the closet narrative focused on a modern day adolescence, Dunn displays a great ear for moody soundtrack amidst unique storytelling choices placing his familiar narrative in a distinct realm of its own (and he makes great use of Lynch's eternal muse, Isabella Rossellini).
#1. Gabriel Mascaro – Neon Bull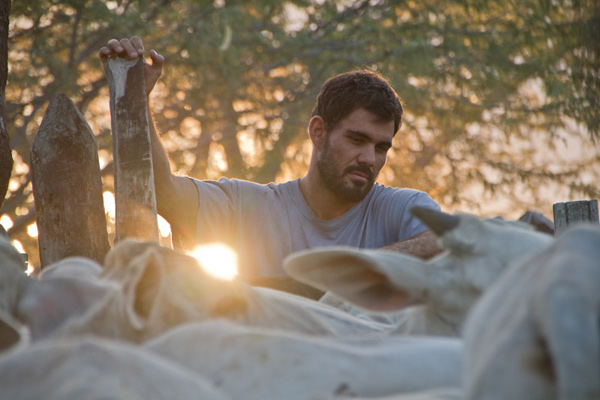 Mascaro, originally a documentary filmmaker, makes a stunning impression with his sophomore narrative film, Neon Bull. Set in Brazil and exploring the world of the vaquejada, an exhibition sport wherein cowboys pull bulls to the ground by their tales, its lead character dreams of pursuing his career designing exotic outfits for female dancers instead. Strange, surreal, and memorably sensual, Mascaro's film exudes its own unique energy and isn't something you'll forget any time soon.