The Conversation
The Conversation: Top 10 American Indie Filmmakers Missing in Action (Class of 2016)
Continuing our annual tradition of highlighting US auteurs who've lapsed into an unplanned or unpredictable hiatus, we're recounting another ten notable filmmakers who have hit a six year stretch (or longer) between features. Last year, Lance Hammer (2008's The Ballast) topped our charts. Several directors who we had been eyeing for the list announced new projects this year, and we look forward to names like Lynne Ramsay (whose last narrative feature was 2011's We Need to Talk About Kevin) and Debra Granik (who turned to documentary filmmaking after 2010's Winter's Bone) presenting new titles in 2017.
#10. Vincent Gallo (Promises Written in Water – 2010)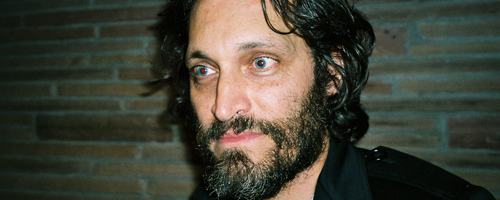 If we were to work with the haphazard logic that he takes about a half a dozen years between projects as a filmmaker, then 2016 should have rewarded us with a distinctly Gallo-esque oeuvre. While The Brown Bunny (2004) and Promises Written in Water (2010) had more detractors than supporters, we're about to celebrate the 20th anniversary of the Sundance preemed Buffalo 66 – a seminal film in the American indie film canon. The one time actor who fell into acting with a bit part in Goodfellas and offered one of the most physically demanding performances in Jerzy Skolimowski's Essential Killing, Vincent Gallo was most recently seen in Julie Delpy's 2 Days in New York (2012) Davide Manuli's La leggenda di Kaspar Hauser (2012) and Junji Sakamoto's Human Trust (2013) but apart from the short "United States Wins the World Cup," (2014) and an uncompleted project featuring 70s porn star Jamie Gillis, this Jack of all trades and longtime enfant terrible has fallen off the radar. (EL)
#9. Lena Dunham (Tiny Furniture – 2010)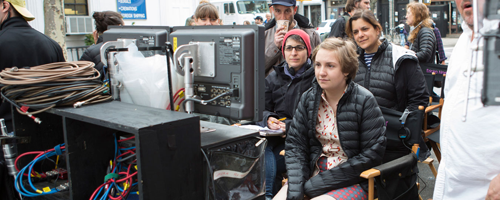 At the forefront of the wave of American indie filmmakers who embraced the series format, before landing a blind script deal at HBO with the accolades and notoriety that came about with "Girls", the Lena Dunham we came to know was the short film filmmaker who landed at the SXSW film fest in back to back years with 2009's Creative Nonfiction and 2010's Tiny Furniture. Arguably she has a huge fanbase who'll likely support what will be another slam dunk in TV land with the upcoming HBO shot the pilot episode for Max, the best-selling author, public spokesperson and actress (most recently heard in the TIFF/NYFF selected My Entire High School Sinking Into the Sea from fellow Sundance lab partner Dash Shaw) will hopefully consider coming back to the film format. (EL)
#8. David Auburn (The Girl in the Park – 2007)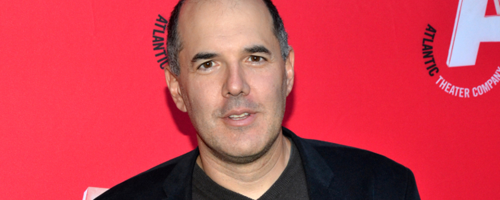 Playwright David Auburn was on a hot streak in the mid-2000s. John Madden adapted his award winning play Proof in 2005, and a year later, Auburn adapted the screenplay for The Lake House (2006) starring Sandra Bullock and Keanu Reeves, based on a South Korean film from 2000. In 2007, he would snag Sigourney Weaver and Kate Bosworth to headline his directorial debut The Girl in the Park, which premiered at the Toronto International Film Festival, but was only theatrically released in the UK. The unfortunate neglect of the well-performed melodrama stateside may have contributed to this being his last cinematic venture to date. A busy playwright, Auburn has been mentioned as being attached to several titles in the years since, but the news broke this year he would be scripting the Charlie's Angels reboot with Elizabeth Banks directing. With a little luck, Auburn can resume his cinematic trajectory and his penchant for strong characterizations.
#7. Julian Goldberger (The Hawk Is Dying – 2006)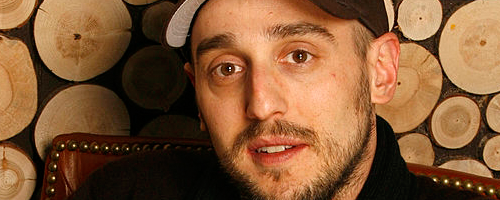 He broke out in 1998 with the film fest adored Trans (which screened at TIFF, Sundance and Berlin) and took almost a decade for his sophomore film to land. Featuring Paul Giamatti, Michael Pitt, and Michelle Williams, 2006's The Hawk Is Dying first premiered in Sundance and Cannes Film Fest sidebar Director's Fortnight section. The drama was all grey skies rather than sunny side and it hit a critical wall with the majority of the base. Among the feature film projects that were mentioned, Up from the Fire (sacred music performances from around the world), Please Don't Come Back from the Moon (adaptation of Dean Bakopoulos' novel on working-class Detroit), Little America (set in the long haul trucking world) and the most recent mention was all the way back in 2011 for a drama series called Maple Rock. It's time for the current prof to move back into the director's chair. (EL)
#6. Tony Kaye (Detachment – 2011)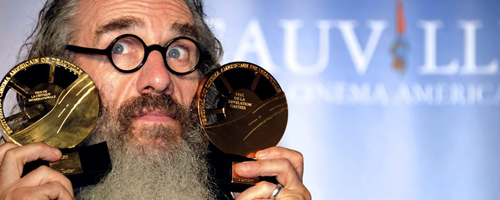 Where to being with Tony Kaye? The notorious American History X (1998) director has seen most of his projects maligned by unpredictable drama, including his well-publicized tiffs with Edward Norton following the release of X, and some bizarre behavior after 9/11. After a heavy-hitting abortion doc Lake of Fire in 2005, Kaye began or completed projects which have been permanently shelved, like 2007's Lobby Lobster, and 2009's Black Water Transit. He returned in 2011 with the underwhelming urban schoolteacher drama Detachment starring Adrian Brody, and a flurry of information concerning plans to helm a project called Attachment starring Sharon Stone never fell through. More recently, Kaye announced his next feature will be Stranger Than the Wheel, originally slated to star Shia LaBeouf, who left the project in April to be replaced by Evan Ross. We hope to see more from Kaye considering his potential as a filmmaker, but considering his track record of stunted projects, we'll have to wait and see to believe it.
#5. Julia Loktev (The Loneliest Planet – 2011)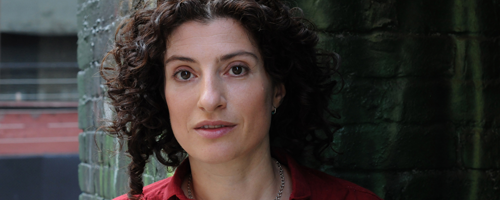 We'd wish that Russian-born multidisciplinarian artist Julia Loktev would pack on the titles a la Kelly Reichardt. Her personalized, intimate cinema began with heavily personal docu feature Moment of Impact (1998) and troubling dramas Day Night Day Night (2006) and The Loneliest Planet (2011) not only found distribution, but were loved on the film fest circuit, year end awardage and plenty of fanfare. Recently added to the voting body for the Oscar, perhaps she can lasso a producer to take on her next project. (EL)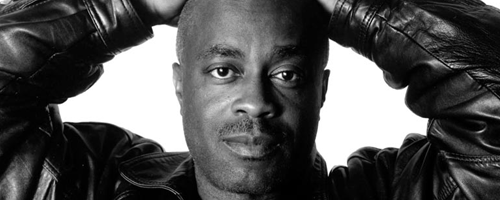 #4. Charles Burnett (Namibia: The Struggle for Liberation – 2007)
Charles Burnett remains one of the most underrated US directors to date, whose most prolific efforts are his first three films, the masterful Killer of Sheep (1978), My Brother's Wedding (1983), and To Sleep With Anger (1990), starring Danny Glover, with whom Burnett collaborated again on his last theatrical feature in 2007. While he's had several television projects, Burnett's textured filmography remains aggravatingly under the radar, especially considering his stature as one of the most talented and notable contemporary black filmmakers working in the US today. Again, he's a director who has announced several projects throughout the years which haven't reached fruition. His early films are often featured in retrospectives, and a 2007 restoration of Killer of Sheep assisted in renewing his prominence. In 2013, it was announced he would be heading to Algeria to make a film on Abd El Kader, while other rumored titles such as Edwin's Wedding and Rachel and Gerard have been discussed as items in the works.
#3. Jacob Aaron Estes (The Details – 2010)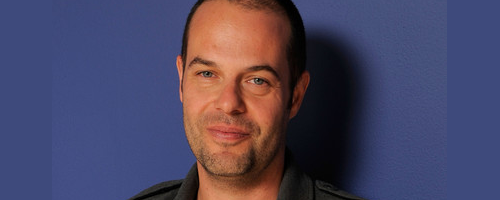 With a cast comprised of Tobey Maguire, Elizabeth Banks, Laura Linney, Ray Liotta and raccoons, Jacob Aaron Estes' sophomore film broke the bank at Sundance when the Weinsteins outbid the competition. Acquiring the dark comedy for a whopping amount (plus 7 million dollar range), the distributor had it further tweaked and long after its Sundance debut lost the momentum and culled a paltry 60,000 gross at the box office. Looking back, The Details was an ambitious, noir-humored tale that had everything going for it: A lister cast, American Beauty like tone and a first time filmmaker Mean Creek who had also penned another indie micro hit in Nearing Grace. Apart from a screenwriting cred on the upcoming Rings (F. Javier Gutiérrez) and a project collecting dust in I.O.U., there isn't anything on the horizon. (EL)
#2. Lisa Cholodenko (The Kids Are All Right – 2010)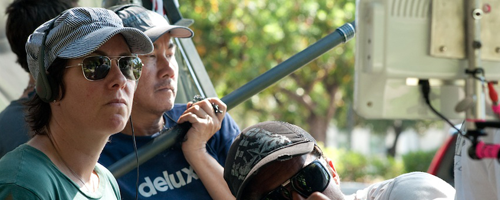 It's been six years since Lisa Cholodenko's award-winning The Kids Are All Right, which snagged four Oscar nods (including Best Picture) and a slew of other accolades—so where has she been? Despite working in some notable television productions, such as helming an episode of "The Slap" and the celebrated mini-series "Olive Kitteridge" starring Frances McDormand, Cholodenko has yet to nail down a follow-up feature. She exited Disney's Alexander And the Terrible, Horrible, No Good, Very Bad Day (which went to Miguel Arteta) in 2013, while news of her involvement with the adaptation of Tom Perotta's The Abstinence Teacher set to star Reese Witherspoon has been mute since it was announced four year ago. Although Cholodenko was also planning on revisiting her The Kids Are All Right characters for an HBO series spin-off, we're eager to see the director responsible for 1998's superb High Art return to the big screen.
#1. William Friedkin (Killer Joe – 2011)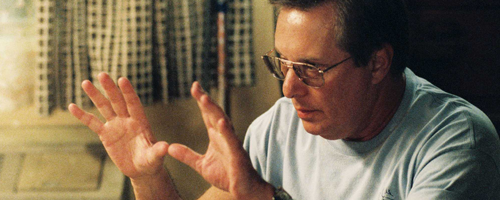 He's an old-school, one of a kind maverick who rose to fame in Hollywood's golden era of the 1970s, responsible for iconic films referenced daily and revisited often, such as 1971's The French Connection, and 1973's The Exorcist. The Oscar winner has had his fair share of failures, but many of his earlier infamous items, such as Cruising (1980) or the glorious Sorcerer (1977) have since been recuperated. After a quiet stretch in the 1990s (with the exception of the lurid psychodrama Jade, 1995), unenthusiastic reception graced later works until Friedkin presented some marvelous genre adaptations of two Tracy Letts' plays, 2006's Bug, and 2011's southern fried shocker Killer Joe. Since then Friedkin has been attached to various projects, such as the initial announcement of I Am Wrath which would've starred Nicolas Cage (eventually, this was directed by Chuck Russell and starred John Travolta). More recently, a television series update of his 1987 classic To Live and Die in LA has been mentioned, followed by an announcement shortly thereafter of Friedkin's attachment to direct The Winter of Frankie Machine, at one point a script eyed by both Martin Scorsese and Michael Mann. Whatever the project, we're eager to see Friedkin return to filmmaking.