Top 100 Most Anticipated Films of 2013: #23. Wes Anderson's The Grand Budapest Hotel
By Eric Lavallee on January 15, 2013
@ioncinema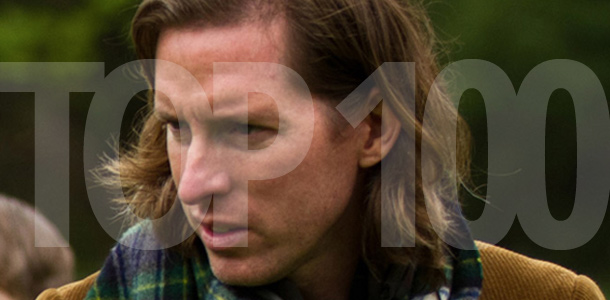 The Grand Budapest Hotel
Director/Writer: Wes Anderson
Producer(s): Anderson, Steven M. Rales and Scott Rudin
U.S. Distributor: Rights Available
Cast: Jude Law, Ralph Fiennes, Edward Norton, Bill Murray, Saoirse Ronan, Owen Wilson, Adrien Brody, Willem Dafoe, Tilda Swinton, Jeff Goldblum, Jason Schwartzman, Harvey Keitel, F. Murray Abraham, Mathieu Amalric, Bob Balaban
Though there is often a vague of familiarity in his films (same faces, themes, aesthetic) Wes Anderson's creative output is unmatched among his peers and we're looking forward to a nouveau Euro-type Four Rooms and the year's smile-friendly ensemble.
Gist: The troubles and tribulations of Mr. Gustave, who serves as the hotel's perfectly composed concierge.
Release Date: Filming begins this month, so this could easily be included at the Venice Film Festival.

Eric Lavallée is the founder, editor-in-chief and film critic at IONCINEMA.com (founded in 2000). Eric splits his time between his home base in Montreal, NYC, and is a regular at Sundance, Cannes and TIFF. He has a BFA in Film Studies at the Mel Hoppenheim School of Cinema. In 2013 he served as a Narrative Competition Jury Member at the SXSW Film Festival. Top Films From Contemporary Film Auteurs: Almodóvar (Talk to Her), Coen Bros. (Fargo), Dardennes (La Promesse), Haneke (Caché), Hsiao-Hsien (Three Times), Kar-wai (In the Mood for Love), Kiarostami (Taste of Cherry), Lynch (Mulholland Dr.), Tarantino (Pulp Fiction), Van Sant (My Own Private Idaho), von Trier (Breaking the Waves)
You may also like...
Reed Morano (Meadowland)
"There was no aspect of Sarah we left untouched. Olivia would just go for it and I would be right by her side to react as the camera, as the observer..." Read more

Review

Advertisement

Interviews

Masthead

Facebook