2014 Sundance Film Festival Predictions: William H. Macy's Rudderless
By Eric Lavallee on November 21, 2013
@ioncinema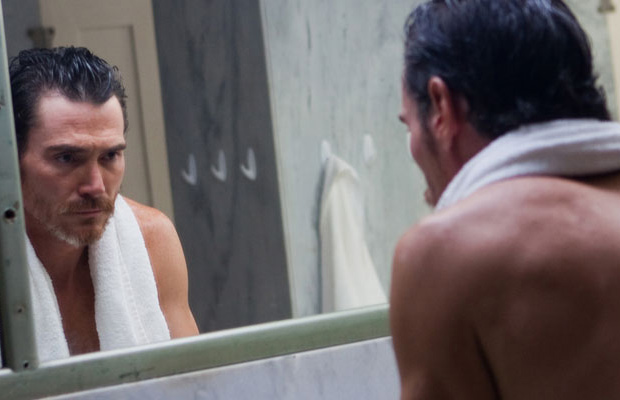 If there is a "predictions thematic" playing out here it's the number of films with actors who move behind the camera. Chalk up Park City regular William H. Macy (last visited the festival with The Surrogate aka The Sessions) as one who could shore up at the fest with his shot in Oklahoma, music drama starring Billy Crudup, Anton Yelchin, Selena Gomez, Laurence Fishburne with Macy and his wife, Felicity Huffman showing up as supporting players. Rudderless commenced production in April of this year.
Gist: Written by Macy, Casey Twenter and Jeff Robison, this centers on a grieving father in a downward spiral who forms a band after stumbling across a box of his deceased son's original music.
Production Co./Producers: Amberdale's Brad Greiner (Welcome to Me), Unified Pictures's Keith Kjarval (Why Now?!), Jeff Rice Films' Jeff Rice (Frozen Ground)
Prediction: Premieres category.
U.S. Distributor: Rights Available – Radiant Films Intl
Eric Lavallée is the founder, editor-in-chief and film critic at IONCINEMA.com (founded in 2000). Eric splits his time between his home base in Montreal, NYC, and is a regular at Sundance, Cannes and TIFF. He has a BFA in Film Studies at the Mel Hoppenheim School of Cinema. In 2013 he served as a Narrative Competition Jury Member at the SXSW Film Festival. Top Films From Contemporary Film Auteurs: Almodóvar (Talk to Her), Coen Bros. (Fargo), Dardennes (La Promesse), Haneke (Caché), Hsiao-Hsien (Three Times), Kar-wai (In the Mood for Love), Kiarostami (Taste of Cherry), Lynch (Mulholland Dr.), Tarantino (Pulp Fiction), Van Sant (My Own Private Idaho), von Trier (Breaking the Waves)
You may also like...
Review

Advertisement

Interviews

In Theaters

28 Aug

21 Aug

14 Aug

07 Aug

06 Aug

31 Jul

24 Jul

17 Jul

10 Jul

03 Jul

01 Jul

Masthead

Facebook

Lance Edmands (Bluebird)
"We discussed how much of the look would be inspired by this era, the last time people really had the money to renovate things. The house that the main family lives in was totally empty and falling apart when we picked it." Read more