#20. The Skeleton Twins
#19. Obvious Child
#18. A Spell To Ward Off The Darkness
#17. Wild
#16. 112 Weddings
#15. The Vanquishing of the Witch Baba Yaga
#14. Tales of the Grim Sleep
#13. The Boxtrolls
#12. Enemy
#11. The Guest
#10. The Lego Movie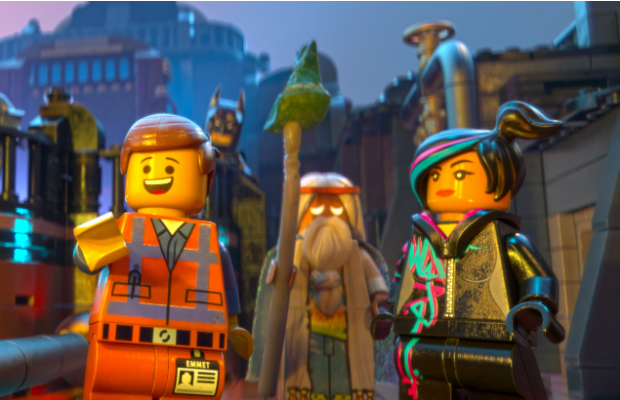 Despite my love of Cloudy with a Chance of Meatballs, nothing could prepare me for the sheer joy projecting from every pixel, effortless kineticism that carries the raucous narrative, nor the surprising intellectualism that serve as the building blocks of the entire film. Writer/directors Phil Lord and Christopher Miller have performed a cinematic miracle in bringing a beloved inexpressive children's toy to life with more vivacious wit than the vast majority of films release this year, animated or not.
#9. The Strange Little Cat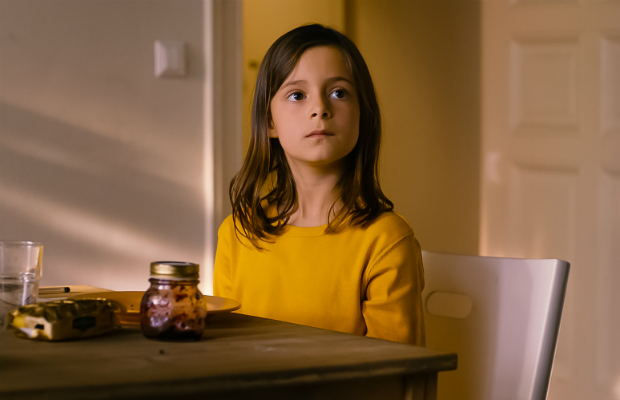 Ramon Zürcher's student project turned festival darling debut is an odd, wholly original work that bears little resemblance to anything on this list. Essentially a non-narrative dinner party film about the physical beauty of our relationships with the spaces, beings and objects that make up the environments of our daily lives, Zürcher's melancholic ballet of apartment maneuvering is strangely mesmerizing. Children are children, teens are teens, animals act as they will, objects are animated by those around and parents reflect, fearing the years are slipping away, leading the old into the darkness and the young to pessimistic enlightenment. And that achingly beautiful string piece that breathes in and out throughout the film. It's truly stunning stuff.
#8. The Grand Budapest Hotel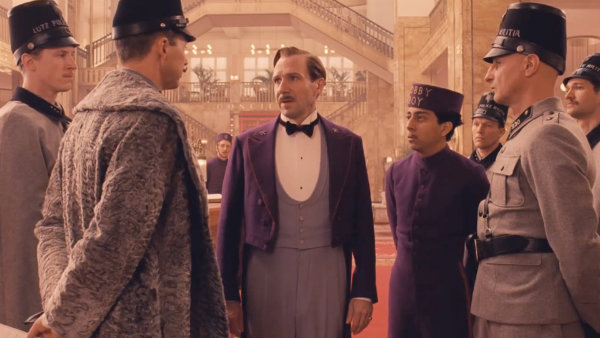 There's no beating around the bush, I'm a bit of a Wes Anderson fanboy. But with that burden comes the tendency to measure every new film with unfair expectations, longing for the dryly hilarious melancholy grandeur of The Life Aquatic and the films directly before and after. So, the last few films have been initial disappointments, followed by swift re-evaluations that seem to accord them a wider berth and greater gravity. Such was the case for this film, which stands firmly on the astronomical performance of Ralph Fiennes as the profane dandy, M. Gustave. Layered in a vast array of pastel concoctions, the film is deceptively dense. Thus, it rewards unpacking via repeated viewings. Though a decidedly different flavor than Anderson's earlier masterpieces, The Grand Budapest Hotel is as addictively sweet as the Mendl's cakes that pervade the increasingly ludicrous narrative.
#7. Inherent Vice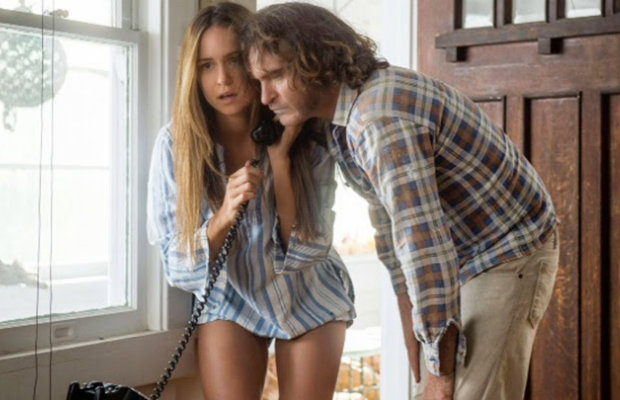 Midway through Paul Thomas Anderson's Thomas Pynchon adaptation, he clarifies the film's surprisingly straightforward title: Inherent Vice – the natural weakness implicit in any given item, person or situation. It's obvious enough, and yet Anderson, nor Pynchon generally cling to such plainly spoken ideas. The film, a stoned-out, hippy noir of loss and longing, is anything but narratively clear, yet it lives and dies on this notion of inherent vices, those individual issues that each and everyone bears and just can't seem to shake. That balance of thematic clarity and narrative confusion are what makes this film a playful, heady delight – that and the outstanding set of oddball performances and set dressings that bring us back to the groovy 70s, man.
#6. Nightcrawler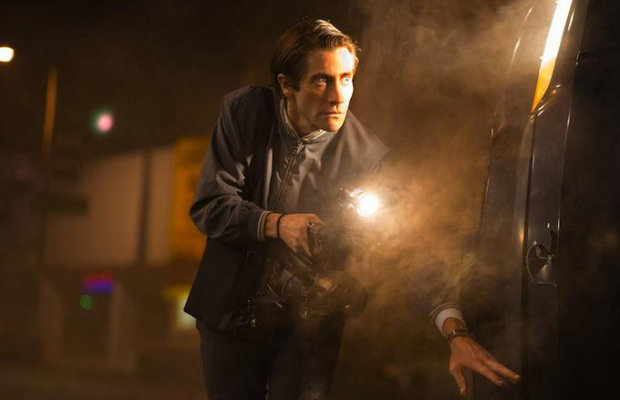 Bolstered by another astonishing performance by Jake Gyllenhaal as Patrick Bateman-esque TV-news freelancer Louis Bloom, Dan Gilroy's directorial debut is an enthralling, tensely hysterical thriller that bears all the markings of a cliqued modern satire, and yet it transcends the tropes it embraces through wholly committed acting and a script that bears some serious teeth, upping the ante at every possible turn. In asking what heinous acts America asks of people that want to get to the top of their chosen profession, Gilroy has put together a relentlessly entertaining piece of black comedy that breathes a poisonous haze of truth.
#5. Whiplash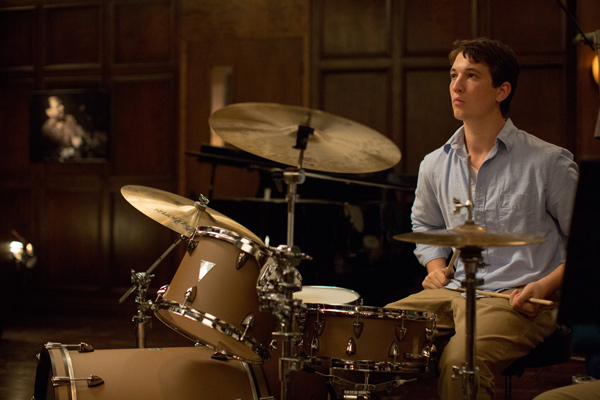 Once upon a time, I too was in jazz band, albeit it was during my musically intensive high school years. I didn't have a Sgt. Hartman style band leader, but I did at one point have substantial musical aspirations. Watching Damien Chazelle's follow-up to his underseen musical gem Guy and Madeline on a Park Bench brought back a rush of memories – the intensity with which music can possess one's very spirit – the physical pain that extensive practice will inevitably cause – the alienation that stems from obtuse obsessions – and the euphoria that takes control in the midst of performing with perfection. And perfection is what Chazelle has achieved here.
#4. The Better Angels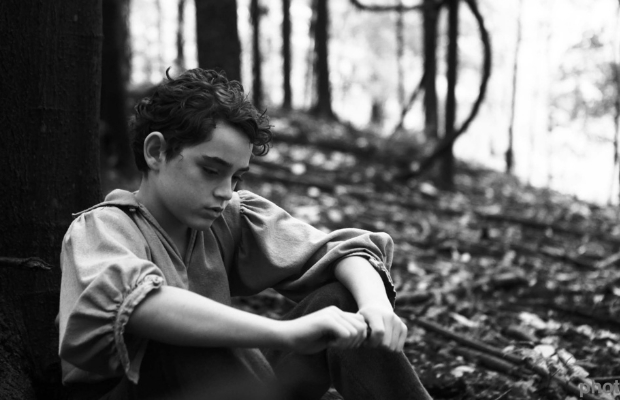 If someone showed you this gorgeous new film on Abe Lincoln's upbringing without credits and told you it was the work of Terrence Malick, you would have no doubts of their honesty, for first time director A.J. Edwards seems to have wholly absorbed his mentor's style, talent and tone, pared down the sometimes exasperating experimentalism and tied it all together with his own sense of historical authenticity to form an organically prodigious debut all his own. Wholly experiential, we feel the physical impact of cutting wood and the weight of Lincoln's empathy and education in equal measure, his father's brow beatings and his mothers' loving endorsements in delicate harmony. No other film at Sundance felt so completely composed, vastly interpretive, visually ravishing and yet, above all else, intensely personal. The Better Angels is an absolutely stunning piece of filmmaking and it's a shock that this is only the first of (hopefully) many to come.
#3. Under the Skin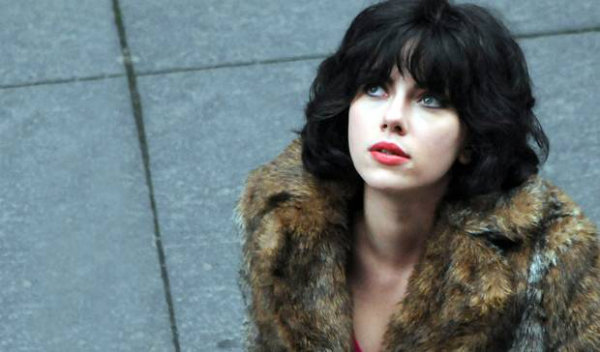 I was lucky enough to sit in at the international premiere of Jonathan Glazer's latest masterpiece at the Princess of Wales Theatre in Toronto. That remarkable assemblage opening sequence. That unfathomably unsettling soundtrack by Mica Levi. Scarlett Johansson's fantastically alien performance. The hidden cameras. Wait, hidden cameras? She really seduced these men? The horror. I was horrified, so much so that I couldn't warm up to Glazer's dismaying examination of man's relation with femininity completely until I partook in several more viewings. Now I can't wait until the next.
#2. The Overnighters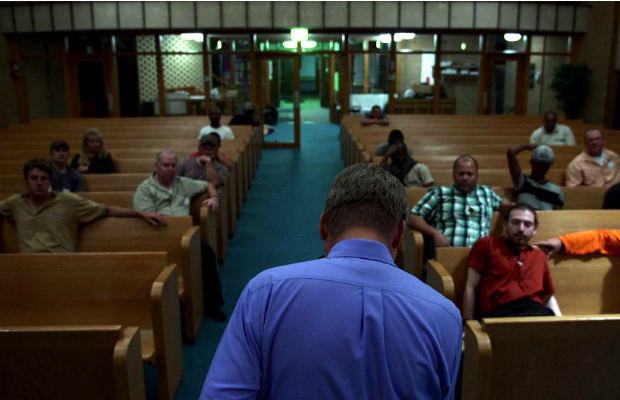 Found at Sundance among the somewhat mediocre US doc competition last year, Jesse Moss' portrait of Pastor Jay Reinke and his efforts to keep his swelling community from collapsing under the weight of unfulfilled dreams is a monumental work of one man non-fiction filmmaking. What begins as a multi-layered profile of a modern day boomtown soon transforms into a tail rich in suspense and complex emotions, calling into question the morals which communities are built upon and men found families with. What makes a man inherently good or bad? If only more films could attempt to ask the big questions with seemingly little stories such as this. My review of the film can be found here, as well as my interview with director Jesse Moss.
#1. Birdman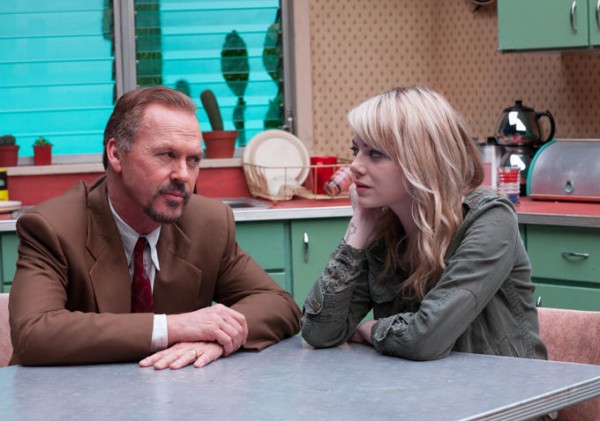 I've cautiously admired Alejandro González Iñárritu's efforts over the years, each new film seeming to dig a little deeper into what makes us human and how we relate to one another and yet, despite his A-list collaborators and personal cinematic touch, I'd never felt completely awed. Then came Birdman. From the tippy top of the film's Broadway theatre, to the sidewalk below, the film is filled with powerhouse performances, incredible cinematography, a soundtrack that reads like a love letter to drummers everywhere, and so many ideas about artistry, criticism, passion, regret, parenting, etc., etc., that I don't even have enough room here to list them all. From the first teaser to my many subsequent viewings of this visionary feature, I was locked in and head over heels in love.
| | | |
| --- | --- | --- |
| | . | |