Features
The Conversation: Top Ten Films of 2015 in…2016
As always, a number of deserving film festival entries are stragglers in need of distribution or funneled away by buyers to be released in the following year. One of the downsides of attending a number of film fests is seeing great cinema sometimes plopped unceremoniously into a limited theatrical (or even VOD) release over a year later without any traction. And if a film happened to receive a cold shoulder at a prestigious venue like Cannes the chances of convincing audiences otherwise is a difficult feat.
Happily, all but two titles from this list currently have US distribution (and with a little luck, someone will eventually get around to snapping those up, too). A thankful shout out to the following distributors is in order, with Strand Releasing responsible for three of the titles, while Kino Lorber, Sundance Selects, Drafthouse, A24, and Alchemy make up the others. Until then, here's a sneak peak of 2015 film festival items (hopefully) due to hit theaters next year with noteworthy mentions going to The Lobster, Chevalier and Take Me to the River.
#10. The Witch – Dir. Robert Eggers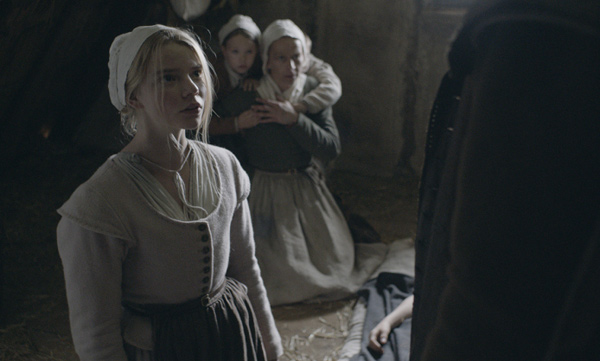 A24 bought this highly celebrated Sundance 2015 title which premiered in the US Dramatic Competition program. Set in 1630 New England, a family is plagued by a terrifying presence in the woods after being ostracized by their community. The creeping tension and unsettling finale marks Eggers as a talent to keep an eye on, and the film is set for a theatrical release in February, 2016.
#9. The Treasure – Dir. Corneliu Porumboiu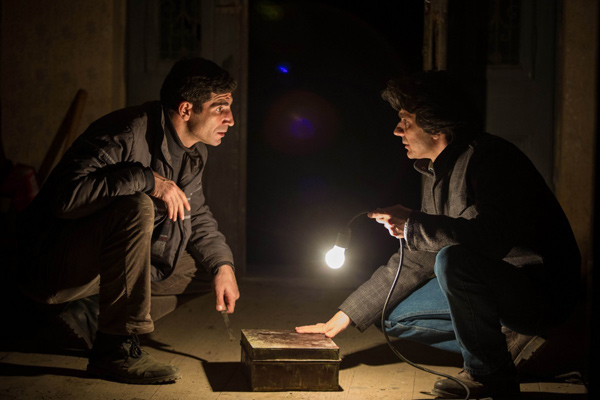 Romanian auteur Corneliu Porumboiu premiered is latest at the 2015 Un Certain Regard program, the farcical The Treasure. Fans of Porumboiu's particular sense of humor, as evidenced in hyper intelligent and overly loquacious past titles such as Police, Adjective (2009) or When Evening Falls on Bucharest or Metabolism (2013) should revel in this surprisingly tense search for buried treasure despite bureaucratic hampering and constant squabbling. Sundance Selects purchased the title, which sees a limited theatrical release in early January, 2016.
#8. Neon Bull – Dir. Gabriel Mascaro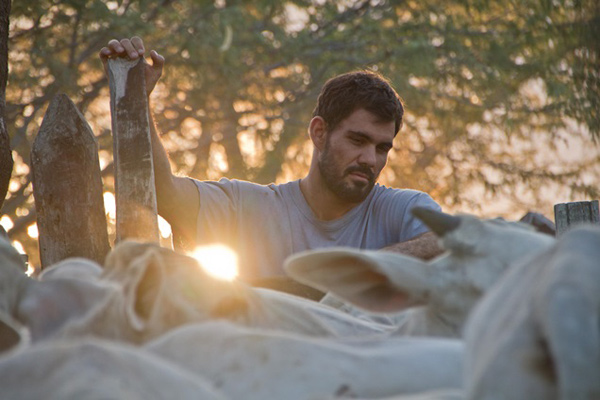 Brazilian director Gabriel Mascaro's sophomore feature Neon Bull premiered at Venice and also competed in TIFF's Platform program (where we had assumed it would win). A traveling band of rodeo workers resemble a close-knit family, but Iremar dreams of more substantial goals, like creating sexy fashion designs for women. Mascaro's singular and extraordinary vision has a unique cinematic texture and announces him as one of the most exciting up-and-coming directors from Brazil. Kino Lorber secured the US distribution rights, so we can expect it to hit US theaters next year.
#7. Men & Chicken – Dir. Anders Thomas Jensen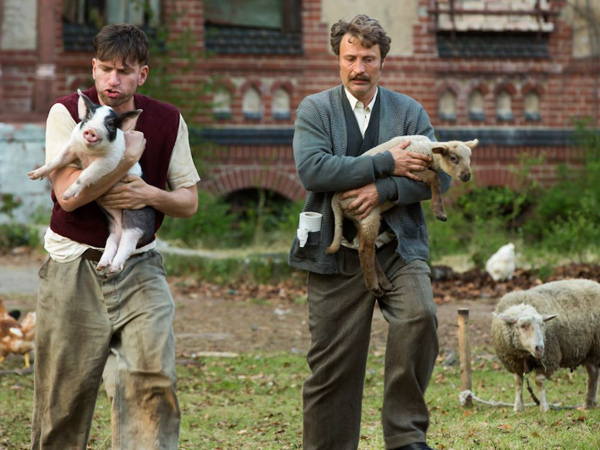 Anders Thomas Jensen is best known as a screenwriter, having penned some of Susanne Bier's best films (Brothers; After the Wedding) and is adapting Stephen King's The Dark Tower, to be helmed by Nikolaj Arcel (A Royal Affair). His last directorial effort was 2005's Adam's Apples, also a particularly dark comedy. Men & Chicken is a perverse oddity about two brothers who discover horrible truths about themselves and their deranged family tree in ways recalling The Island of Dr. Moreau and La Bete. Fans of Mads Mikkelsen should be surprised to see him a light they'd probably never imagined. Premiering in Denmark in early 2015, the title has played a variety of festivals, including TIFF and Fantastic Fest. It was purchased by Drafthouse, a perfect label for Jensen's entertaining film.
#6. Evolution – Dir. Lucile Hadzhalilovic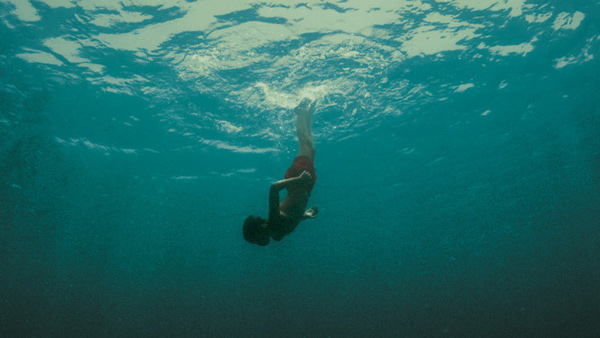 Another film seemingly inspired by Dr. Moreau is Lucile Hadzhalilovic's Evolution. Married to Gaspar Noe (she scripted his mad opus Enter the Void, 2009), her last effort concerned an eerie group of boarding school girls in 2000's Innocence. This time around, the focus is a group of boys trapped on a remote island with single mothers who all seem to be a little off. Titled Evolution, the film premiered in TIFF's Vanguard program. Who these females really are as well as what the boys are really being used for becomes the chilly hook of Hadzhalilovic's latest poetic weirdness. Lensed by DoP Manu Dacosse, it also features some beautiful cinematography, including some superb aquatic sequences. Acquired by Alchemy, the film is set for release in April, 2016.
#5. Body – Dir. Malgorzata Szumowska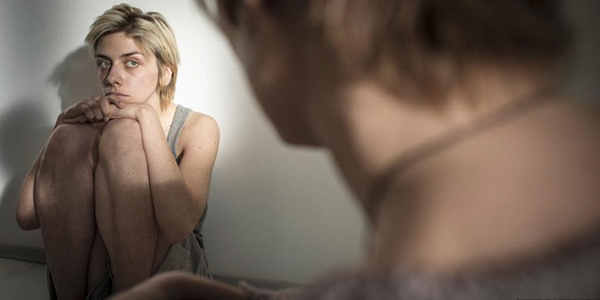 Polish director Malgorzata Szumowska won Best Director at Berlin 2015 for her sixth film, Body. She's built a strong filmography thus far, her international breakout being 2011's Elles starring Juliette Binoche, followed by 2013's exceptional In the Name Of… (winner of the Teddy that year in Berlin). An intersection of grief stricken people plays out in amusing, melancholy ways as a struggling attorney sends his daughter to a psychiatrist specializing in the treatment of eating disorders. Actress Maja Ostaszewska (in a performance worthy of more acclaim than it's received) plays the peculiar psychiatrist, a woman who also professes to be a medium. It's a touching film about coping with loss and control and is still in need of US distribution.
#4. From Afar – Dir. Lorenzo Vigas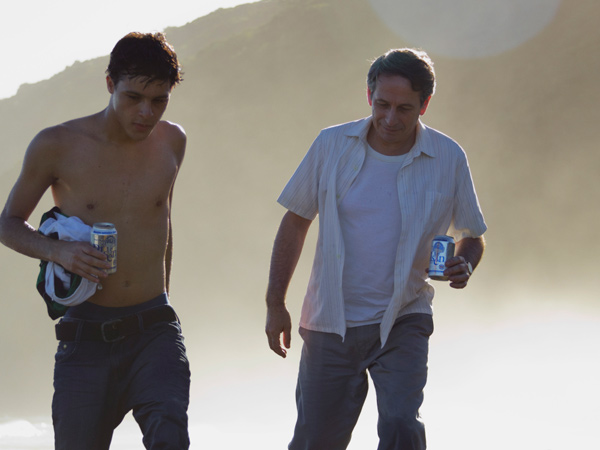 The surprise winner of 2015 Venice was Venezuelan director Lorenzo Vigas'debut From Afar. Headlined by Alfredo Castro, the Chilean actor usually appearing in the films of Pablo Larrain, the film tracks the unnerving relationship between a 50 year old man and the young hustler he becomes obsessively involved with. At times moving and upsetting, Vigas crafts an excellent psychological study amidst a homophobic community in Caracas. Strand Releasing acquired the title, which should be released in 2016.
#3. Cemetery of Splendor – Dir. Apichatpong Weerasethekul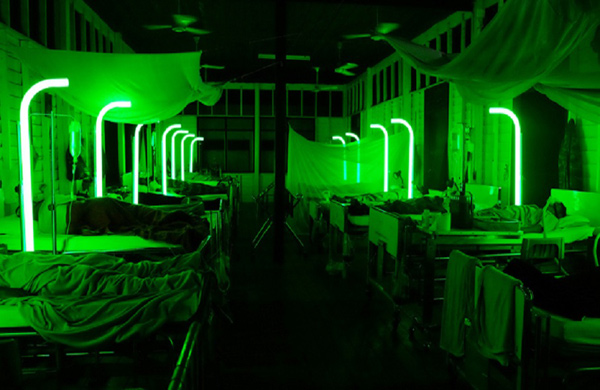 Premiering at Cannes in Un Certain Regard, Palme D'or winner Apichatpong Weerasethekul's latest, Cemetery of Splendor should have been selected in the main competition. A middle-aged housewife tends to soldiers stricken with a mysterious sleeping sickness, focusing particularly on one man who receives no visitors. Reading through his notebook, the woman asks a psychic to visit the man to decipher his dreams, while eventually the experiences cause her own hallucinations, all of which may be prompted by energy from the ancient site the clinic was built on. Strand Releasing bought the title, set for a theatrical US release in March, 2016.
#2. Cosmos – Dir. Andrzej Zulawski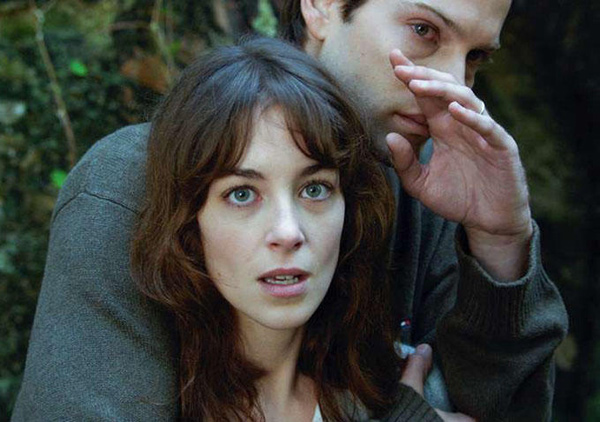 Provocateur Andrzej Zulawski ended a fifteen year hiatus with Cosmos, adapted from a novel by Witold Grombowicz. Two young men arrive at a remote guest house, each from differing backgrounds. A series of strange omens beset them, and they begin to unravel a possible cosmic plot which sends the young men and the bizarre host family off into the type of bizarre trajectories and dazzling word plays we'd expect from Jacques Rivette. Premiering at Locarno 2015, Zulawski was awarded the Best Director award, but this failed to materialize into interest from other major festival programmers. The film recently premiered in France thanks to producer and distributor Alfama Films, but the title has yet to find a US distributor.
#1.Valley of Love – Dir. Guillaume Nicloux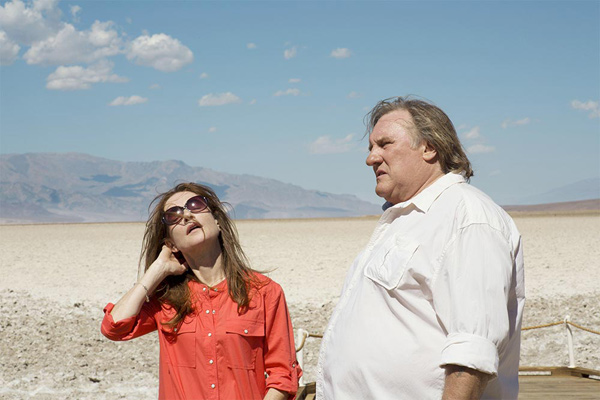 Suffering from a maligned critical reception following its late premiere at the 2015 Cannes Film Festival, director Guillaume Nicloux's beautiful new film unites Isabelle Huppert and Gerard Depardieu for the first time since Maurice Pialat's 1980 Loulou. This time around they star as two once married famous French actors who travel to Death Valley as requested in the letters they received from their son after he killed himself six months prior. Making their way through the region via the assigned stops, they are waiting to see what their son meant when he promised he would see them at one of the tourist attractions. As the two gripe their way through the hellish heat, they navigate their grief in mysterious ways. Beautifully shot and acted (Huppert reunites with Nicloux following his 2013 remake of Rivette's The Nun), it's as enigmatic as it is emotionally authentic. Thankfully, Strand Releasing managed to nab the title several months after its unfavorable Cannes bow, and we can look forward to its theatrical availability next year.