Features
Top 3 Critics' Picks: Rick Alverson, Josh Mond & Todd Haynes this November
IONCINEMA.com's Top 3 Critics' Picks offers a curated approach to the usual quandary: what would you recommend I see in theaters this month? This November, we've got a pair of films Sundance Film Festival NEXT section premiered films that will be found on several best of lists for 2015,  and the other item was one of the most admired films to land on the Croisette.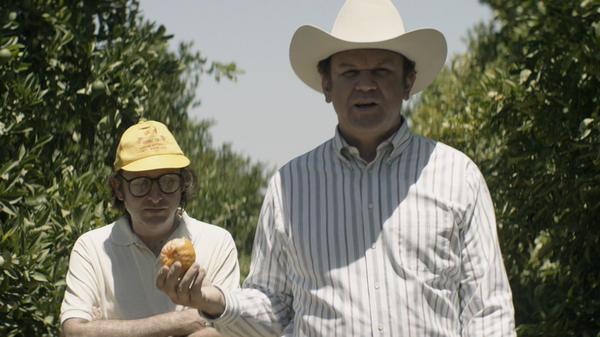 Entertainment – Rick Alverson
November 13th – Limited Release
Distributor: Magnolia Pictures
Awards & Fests: Premiering at the Sundance Film Festival with a good number of U.S. film fests, some noteworthy stops included New Directors/New Films, Locarno, Sitges, London and Chicago.
What the critic's are saying?: Simply put, Rick Alverson's The Comedy (2012) is brilliant. Predictably his abrasive parameter-less cinema is what sets this filmmaker apart and in this case shows the shortcomings of mainstream audiences. Only four features into his filmography, there is a sense that something special might occur with his brand of film. Variety's Scott Foundas suggests that "Alverson's fourth feature is singular stuff, and it reconfirms the director as one of the truly bold voices in the all-too-homogenous U.S. indie film scene" while The Playlist's Rodrigo Perez believes that this admiration is not premature by stating "Alverson may have outdone himself with "Entertainment," an even more abrasive, alienating, and nightmarish masterwork about the cruel futility of connection, performance, and existence." Breaking away from cinema in general which demands definition, symbolism and metaphors, we might be conditioned to read too much in the director's intentions but Indiewire does bring up a significant point about the backdrop, "Alverson emphasizes his anti-hero's plight by capturing him in the midst of expansive desert imagery (shot by cinematographer Lorenzo Hagerman, whose previous credits include the far bleaker but visually related Mexican crime drama "Heli") and shadowy interiors."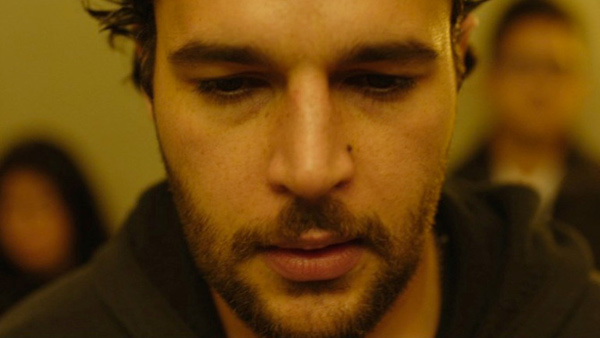 James White – Josh Mond
November 13th – Limited Release
Distributor: The Film Arcade
Awards & Fests: Winner at the Sundance Film Festival NEXT section, presented at Locarno, TIFF and London BFI with wins at Deauville and Chicago Int. Film Festival (Emerging Artist Awards) this is among is not only the best Feature debut form an American filmmaker but might be the best American independent film of the year.
What the critic's are saying?: The Film Arcade have a sure-fire awards season contender on their hands with Christopher Abbott and Cynthia Nixon giving the type of grade A perfs that permeates way past the end credits. According to THR's David Rooney's assertion, it has to do with "Abbott's full-throttle performance, James' aggressive resistance to self-discipline is convincingly rooted in internal anxiety and fear. While he's an unreliable caregiver, the mother-son bond is never in doubt, and scenes depicting severe medical crises late in the movie are played by both Abbott and Nixon with wrenching tenderness." Worth noting that these scenes are benefitted by the aesthetic choices, particularly the length of the takes. From Variety's Scott Foundas…"Mond favors a less formalist approach than the films he's produced, shooting mostly with a handheld camera and alternating short, sharp, sketched-in scenes with long, uncomfortably distended ones". And if we compare Josh Mond's first to Antonio Campos' pair or Sean Durkin's debut, IndieWire.com's Eric Kohn mentions "Mond displays the same engrossing narrative sophistication found in his colleagues' work, while at the same time reaching for more profoundly affecting depths."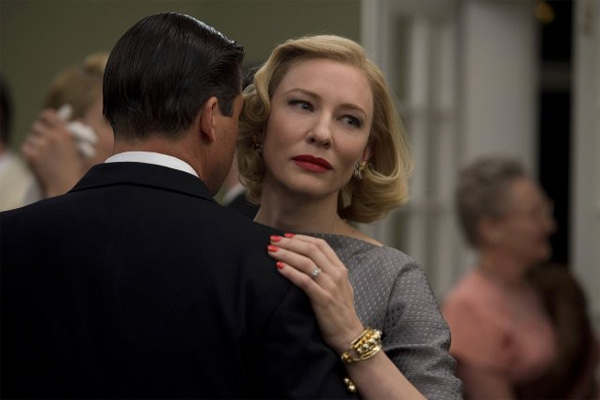 Carol – Todd Haynes
November 20th – Limited Release
Distributor: The Weinstein Co.
Awards & Fests: Premiered at the Cannes Film Festival wave of positive reviews and won Best Actress for in Cannes, the film skipped TIFF, preferring Telluride and NYFF.
What the critic's are saying?: If we look back to our Cannes Critics' Panel group of sixteen, Todd Haynes' film was the highest rated film of the bunch…and it appears to be across the board unanimity outside of this group as well. Comparisons will be made to other strong films in his filmography, even Peter Bradshaw's 5-star review alludes to the difficulty in picking favorites from the Haynes canon stating, "I confess don't love Carol as much as loved Far From Heaven, and perhaps it does not have that demonic flourish that came partly from pastiche. What the film certainly achieves is to suffuse everything with woozy eroticism and passion and defiance." The distinction according to THR's Todd McCarthy is that "in many ways a companion piece to the director's Far From Heaven, which also examined the pressures of living a sexual double life in post-World War II America, the new film is absorbing and beautifully crafted but also a bit studied; you long to feel some blood in its veins." The one common denominator that you'll find in all review of the film is the a mention of the pair of female performances, and our own Nicholas Bell in his Cannes review underlines how Blanchett simply fits the period by stating, "as the titular object of desire, however, one could easily drink an exquisite Cate Blanchett up from the screen. Ravishing, she's an actress that we easily believe hails from the period."