Interviews
2015 Sundance Trading Card Series: #46. Bill Ross (Western)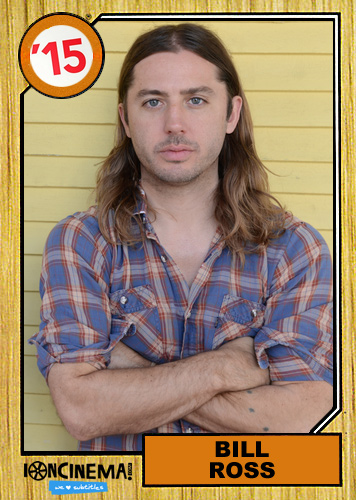 Jordan M. Smith: Name me three of your favorite "2014 discoveries"…
Bill Ross: Richard Slotkin lectures on itunes. Terry Allen's album "Juarez". Dusty and Sweets McGee.
Smith: Tchoupitoulas seemed like a nod to the late documentary filmmaker Les Blank, chronicler of Americana of all shapes and sizes. You've mentioned that with Western you are also trying to approach the western genre of filmmaking through the lense of Americana. Did Blank, or any other artists/filmmakers influence you at anytime during the process?
B. Ross: Yes, Les's spirit – both as a person, and as a filmmaker, has been an inspiration to us as documentary filmmakers, and as human beings. There's a brief but great moment of him drinking a beer by his camera in his border film Chulas Fronteras. That said something to us. This isn't just about making films its about life experience and being present in the moment.
Smith: Though not theatrically released, your last project was River, which did end up playing at Hot Docs. Why did you choose to release that as a web series rather than a theatrical film? Should we expect something wholly different with Western?
B. Ross: The River series is a home movie, and was never intended for proper release. We put it out there to share, but it is no way a fully fleshed out film or project in the same way that 'Western' is. It's just an adventure we had. Probably what it looks like if the cameras were reversed while we're making our more official stuff.