Interviews
2015 Sundance Trading Card Series: #28. Karrie Cox (Tangerine)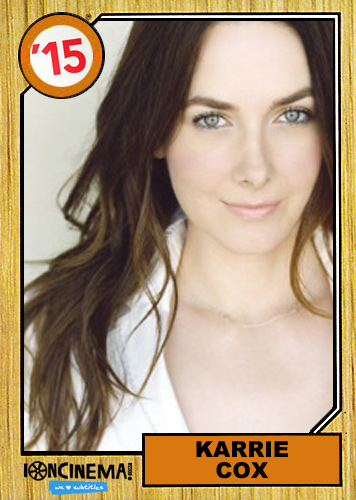 Eric Lavallee: Name me three of your favorite "2014 discoveries" …
Karrie Cox: 1. Red House Painters, "Cruiser". 2. Andrew Wyeth, "Christina's World" @ MOMA NYC 3. East Village, Manhattan.
Lavallee: You come from a background in acting, so I'd like to have your perspective on Sean's working process with actors and non-actors alike….how would you describe the synergy that he creates?
K. Cox: Sean has a talent and sensitivity in creating a space for humanity and inspired moments in a story to pour through. So whether he is working with a seasoned actor or not there is a safe place that he creates for one to feel they are protected while being vulnerable.
Lavallee: After TIFF (Ross Katz's Adult Beginners) and now Sundance, this is back to back major film festivals for your Through Films venture. How do both features fit into your philosophy/mandate?
K. Cox: Our company reflects the philosophy of telling great stories. Whether I'm in front of the camera or behind, I want to be a part of stories that inspire. So it has been wonderful to have two very different, yet exciting projects this year that are being recognized.