IONCINEPHILE of the Month: Nia DaCosta – Little Woods
IONCINEMA.com's IONCINEPHILE of the Month feature focuses on an emerging creator from the world of cinema. This month, we are pleased to re-introduce writer and director Nia DaCosta who sees her directorial debut Little Woods (starring Tessa Thompson, Lily James, Luke Kirby, James Badge Dale and Lance Reddick) receive its theatrical release via NEON on April 19th. We previously had the chance to sit down with Nia at different junctures in the film's timeline, from Park City just after the Sundance Labs in 2015 to the Tribeca Film Festival premiere last year. As per usual, make sure to check out the second portion of this profile – where Nia lists her favorite (ten) films.
Nia DaCosta
Eric Lavallée: During your childhood, what films were important to you?
Nia DaCosta: So much of my early film education was based on two things: having premium cable and my proximity to whatever VHS tapes (and eventually, DVDs) were in my home or dorm common room. Before the age of twelve I'd watched American Beauty (VHS) and Full Metal Jacket (always on HBO) sooo many times. It's not that I really understood what I was watching, but I was so compelled by the form and it slowly began to reveal itself to me in parts. First I noticed the acting, (Annette Bening!). Then the visual motifs, the colors. Then I wondered why and would pick apart the script. Then I had to know how. And who was responsible? Besides those two films Apocalypse, Now, Jurassic Park and Elizabeth (the beginning of my Cate Blanchett worship) were films that I revisited again and again.
Lavallée: You certified your cinephilia in your teens when you discovered 70s cinema. After having made your first feature, how would you say you engage with film today?
DaCosta: No differently. I'm always trying to attain the simplicity, purposefulness and tension that I was drawn to in those films. The diligence, determination, clarity and crises of faith of those filmmakers is still so inspiring to me. I've definitely tried to pull that into my own filmmaking and after making my first film I admire those qualities even more.
Lavallée: We often hear indie filmmakers mention learn as much as possible from other positions on set. Looking back on your production associate experience – how did that help you work with Little Woods' producers?
DaCosta: I think because I'd been a production assistant and associate producer, I had a real idea of the work they did and how important it was. I never took them for granted and I'm very clear about my need for a strong producer because without them great films just won't get made. They were great.
Lavallée: For Little Woods you take the plunge into adult sisterhood. Did you do some exploratory backstory work on them as children and that family dynamic? How important of an exercise do you think this is/was?
DaCosta: For me it's about knowing who they were before and how they got to where they are. And I talk to the actors a lot about that so that we feel like we're on the same page and have real characters to work with. Not everyone needs to do that though. I find it useful when doing a character driven film to know everything so that we can really track the story and make it as realistic, and rewarding, as possible.
Lavallée: When working within the parameters of the thriller genre, what inspirations/influences/texts outside of film did you drawn upon for the film's tone or look?
DaCosta: In relation to the thriller genre, none.
Lavallée: As the pre-prod timeline goes (and reality of indie film budget) you wrote about a specific place on the map before having actually visited the lieu. What was the most beneficial aspect in this two tiered approach?
DaCosta: It wasn't beneficial but it certainly wasn't detrimental. It was purely practical. I found this place that I wanted to set the story but I couldn't afford to travel out there to research the script. This led me to doing a lot of journalistic and doc based research, as well as phone interviews with people out there. I would have done that anyway, but would have loved to get up there sooner than I did!
Lavallée: Can you discuss the collaborative process you had with your Production Designer…
DaCosta: Little Woods' production designer, Yvonne Boudreaux, and her brilliant team, Derrick Jensen (our props master) and PJ (set decorator) were so immensely important in recreating northwest North Dakota in Austin, Texas and its surrounding hill country. It was a wonderful collaboration and I was so impressed with the work they were able to do. I get a lot of compliments on how real the film feels and without them that would not have been possible.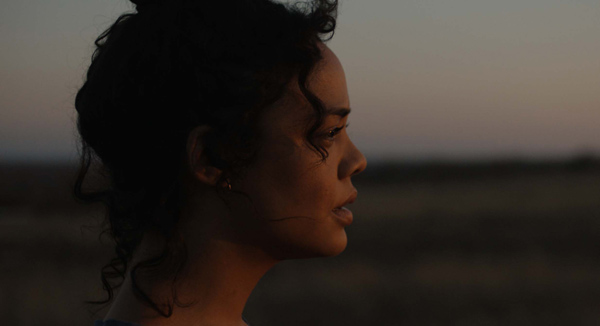 Lavallée: Can you discuss the collaborative process you had with your Editor….
DaCosta: The film's editor, Catrin Hedstrom, is not just a technician. She doesn't sit in the chair and wait for me to tell her exactly what to cut where. She comes with her own wonderful creative sensibility. She's sharp and has a refreshing point-of-view that is so useful to me in the edit. I go in with a very specific idea of what I want and I love creating that with her. I also love walking in to watch an assembly and seeing a sequence I was so worried about during the shoot come together beautifully with her work. In particular, when we shot the border crossing sequence, I was disappointed that we didn't get as much coverage as I wanted, or the time I thought I needed. But then when I walked in to watch the assembly, the sequence was so close to what I'd imagined in the script that we didn't have to do any of the reshoots I was already planning in my head.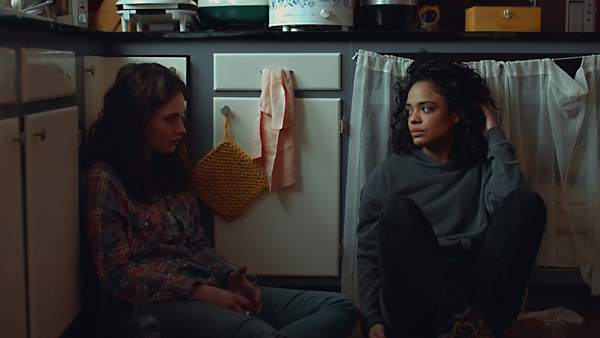 Lavallée: Can you discuss the collaborative process you had with your Director of Photography…
DaCosta: Matt Mitchell shot the film and did an amazing job. We both had a similar pool of references and film loves. In particular we both love zooms. I expected to get resistance when I started mentioning how many zooms I wanted in the film but he was as enthusiastic as I was. It was basically the moment when it solidified that he was absolutely the best person to shoot this film. And I'm so glad he did.