2018 NEXT Section Sundance Trading Card Series: #19. Aneesh Chaganty (Search)
Eric Lavallee: Name me three of your favorite "2017 discoveries".
Aneesh Chaganty: Literature: "Being Mortal" by Atul Gawande (2014). Poetry: "Milk and Honey" by Rupi Kaur (2014). Architecture: Tadao Ando (1941-Present). Music Album: "Down to Earth" by Flight Facilities (2014)
Lavallee: Your body of work so far is in the short form, in your experience, how does packaging "small" help when working in a longer narrative format.
Chaganty: Making short films, especially the ones at Google, allowed me to experiment a lot and experiment quickly. Those sprints were crucial for me to understand not only how to make a film effectively but more importantly: to understand myself, the emotions I was attracted to and the kinds of messages I wanted to put out into the world.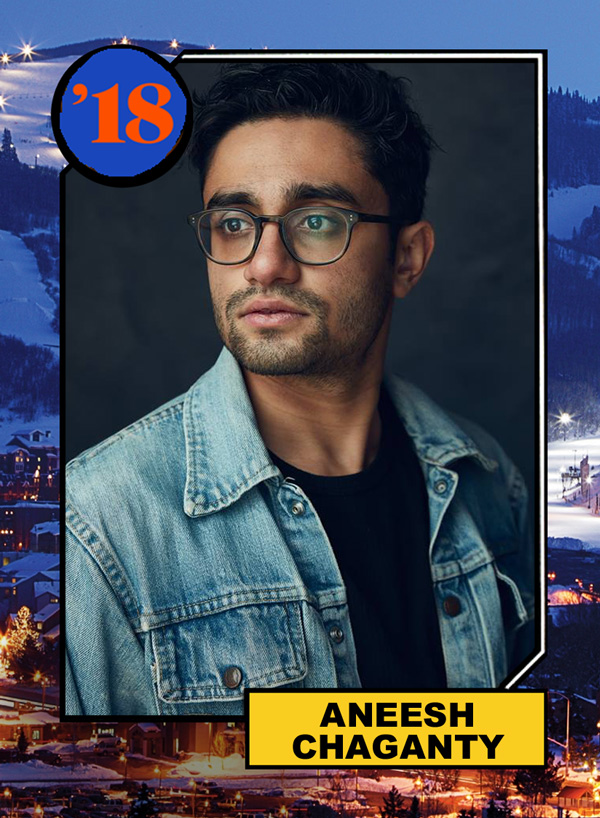 Lavallee: Your lead player is the seasoned vet John Cho. Could you discuss your early pitch to him, why did this become a project and become a character he wanted to play?
Chaganty: John was always our first choice to play David. But what I think what attracted John most to our pitch was the film's daring. SEARCH is a story that most people have a hard time imagining when they just hear about it or read about it. But I think John was really attracted to that: that we could make something people hadn't seen before. At least not the way Sev (co-writer, producer) and imagined it.
Click to expand!