Annual Top Films Lists
Nicholas Bell's Top Ten Unreleased Films of 2012: Picks 10 to 6 includes Sigarev's Living & Jude's Everybody In Our Family
#10. Living – Dir. Vasili Sigarev (Russia)
Premiering at the 2012 Rotterdam Film Festival, this sophomore effort from Vasili Sigarev is, of course, ironically titled, rather making itself one of those "glass half empty" pictures. It's a certifiable downer, interweaving three separate stories of miserablism in modern day Russia, and at its best, is distressing to sit through. But I'll be damned if I wouldn't watch anything I could get my hands on from this director, creating some of the most memorable film sequences I happened to see this year.
#9. The Place Beyond the Pines – Dir. Derek Cianfrance (US)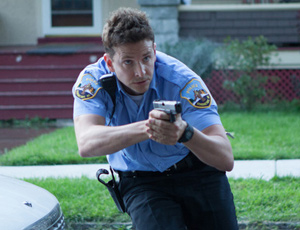 Premiering at the Toronto Film Fest 2012, Derek Cianfrance casts Ryan Gosling once more in his followup to Blue Valentine. Gosling, here a motorcycle stunt driver (sound familiar?) turns bank robber…and then the picture becomes something else completely.
#8. Everybody In Our Family – Dir. Radu Jude (Romania)
Add Radu Jude to the name of Romanian auteurs to look out for. A man goes to pick up his daughter for her birthday at the ex-wife's place. On the way there, he stops at his parents, and so begins a repetitive sequence of patriarchal rifts and unhinged emotions that inextricably spirals out of control.
#7. Paradise: Love – Dir. Ulrich Seidl (Austria)
If you look further down my list, you'll see Ulrich Seidl pop up again. 2012 witnessed the first two installments of Seidl's Paradise trilogy, a series of interrelated characters exploring themes of what humans seek for comfort and enlightenment….and how we pervert that in the process. While his third installment has yet to be unveiled (announced as part of the Berlin 2013 lineup) this is the first installment, Love, which is a darker and seedier exercise, thus far in comparison, concerning an Austrian woman's vacation in Kenya where she becomes a sex tourist. Uncomfortable and provoking as the similarly themed 2005 film from Laurent Cantet, Heading South, you'll be unpleasantly surprised by Seidl's first part of his dark trilogy.
#6. Blood of My Blood – Dir. Joao Canijo (Portugal)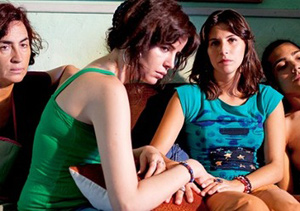 Originally premiering at the 2011 Toronto Film Fest, this title from well revered filmmaker Joao Canijo became Portugal's 2012 submission for Best Foreign Language Film. Employing his regular muse Rita Blanco as the matriarch of a family on the verge of experiencing some serious dysfunction outside Lisbon, is epic in scope and stature. Canijo and his crew prepared a la Mike Leigh workshop developing the story and characters. The less you know, the better, for this sets up a tragic scenario of Greek proportion.