Commonly known as a lieu that breeds new filmmaking talents, Caitlin Coder, Jordan M. Smith, Nicholas Bell and I had the pleasure of uncovering/discovering a new batch of filmmaker talents (here is last year's list). Here are our Top 20 New Voices countdown:
#20. Tessa Louise-Salome (Mr. Leos Carax)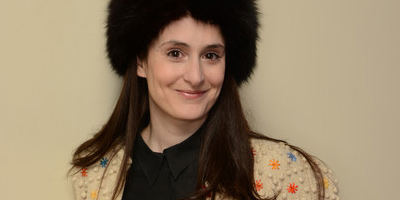 Described as a work in progress, documentarian Tessa Louise-Salome continues her fascination with Leos Carax in this debut. A look at the mysterious and alluring director, we are guided through his scant but magnificent filmography with snippets and clips, while she interviews several cast members of his works, including Denis Lavant and Kylie Minogue, as well as Harmony Korine, who had cast Carax in his 2007 film, Mister Lonely. While we never quite get to learn anything more about the man known as Leos Carax, it's a welcome substitute for the aficionados and fans that wish he would work more frequently.(NB)
#19. Janicza Bravo (Gregory Goes Boom)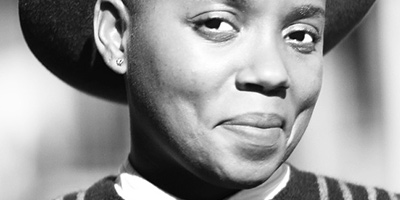 Janicza Bravo's second short film certainly went "boom" during the fest….and we took notice. Sundance's short film comps yields several top new talents (we're still uncovering them) but Gregory Goes Boom, which features an unnerving Michael Cera, played well enough to place "second" garnering the Short Film Jury Award: US Fiction. Totally up our alley for her brand of sucker-punch humor, Bravo adds a complexity to the situational comedy aspects of the abrasive 17-minuter is which is tonally in your face and could not be more bleak adding a false sense of hope to the losing-my-virginity discourse. We can only imagine how bent out of shape her next world of characters might be born in. From this point on, we're gleefully keeping close tabs on her future feature debut. (EL)
#18. Michael Rossato-Bennett (Alive Inside)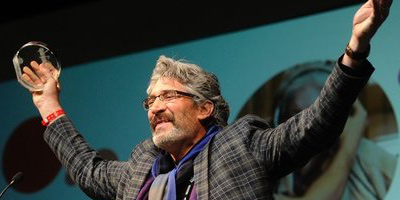 It's hard to gauge the future of this compassionate new documentarian. Michael Rossato-Bennett's emotionally powerful and purposefully positive film about the magic of music's impact on those suffering with dementia and Alzheimer's disease is not necessarily a cinematic wonder, but merely a very moving story that carries its own potential for change in peoples' quality of life. Still, in the press screening we attended, there was an unheard of round of applause following the shower of tears that came in the film's final quarter. With a Sundance Audience Award in hand, let's not discount the fact that currently the filmmaker has a variety of other docu-irons in the fire with Enlighten Me!, a story of one man's search for enlightenment, The Dancing One, a bio-pic on modern dancer Fanchon Shur, and Prison Dance, about the changes a dozen inmates in a maximum-security prison undergo when they are taught modern dance. Dealing with similar subject matter, there is much potential for growth. (JS)
#17. Andrew Droz Palermo & Tracy Droz Tragos (Rich Hill)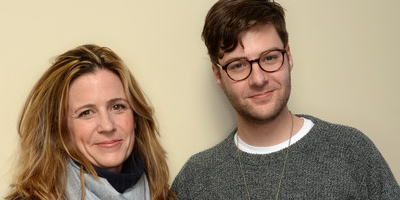 It's true that Tracy Droz Tragos' film Be Good, Smile Pretty won an Emmy back in 2004, and Andrew Droz Palermo has been making waves in recent years as a cinematographer for indies such as Adam Wingard's You're Next and Hannah Fidell's A Teacher, but together they've put together a truly tragic, wholly sincere depiction of small town youth with their Grand Jury Prize winning doc, Rich Hill. With Andrew's gorgeous cinematography and Tracy's apt for personal storytelling, they've done their best to fathom the perennial poverty and inherited dilemmas endured by a trio of rural youth just trying to get by in their already stressful high school environment. If taking home the top Sundance non-fiction prize wasn't encouragement enough, let's hope this stirring bucolic portrait isn't their only feature collaboration. (JS)
#16. Iain Forsyth & Jane Pollard (20,000 Days on Earth)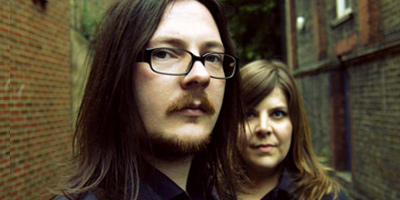 Iain Forsyth & Jane Pollard have been collaborating on cinematic projects dating back to 2004 with the production of their first short, File Under Sacred Music, which aimed at recreating a 1978 Cramps' concert allegedly performed at the Napa State Mental Institute. It seems there is lineage of the link between mental illness and musical genius in their filmography, their latest employing the legendarily nutty Nick Cave to live out a fictionalized day in his own life while in the midst of recording his latest record with the Bad Seeds. Blending sleek stylization with intimate investigation, Forsyth and Pollard seem to have a bright future in genre melding non-fiction filmmaking ahead of them. (JS)
#15. Maya Forbes (Infinitely Polar Bear)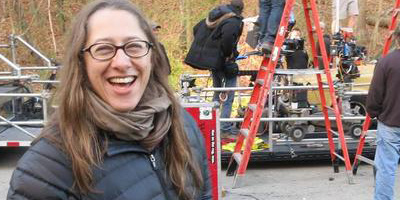 Among the raft of first-time female filmmakers breaking big at the festival this year is the already feted Maya Forbes. On Variety's watch list, the writer with a handful of comedic items under her belt moved behind the camera delivering a colorful, all-rounded first person account (via a foursome of POVs) on the balancing act difficulties of fatherhood combined with mental illness. Forbes purposely enables the viewer to dock themselves in the center of family (for a lack of a better term) being tumble dried. Infinitely Polar Bear might be a rarity in the film landscape as it has a sense of humor and does a great job at describing characters that are clothes on the floor messy.
#14. David Cross (Hits)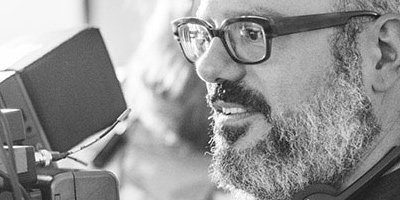 Best known as Arrested Development's Tobias Fünke – an aspiring Blue Man, never nude and the world's first "Analrapist". Alongside co-creator Bob Odenkirk, David Cross starred and hosted the subversive sketch comedy "Mr. Show with Bob and David". Fifteen years since the Emmy Award winner's four season run on HBO, its faithful cult following is alive and well. Run Ronnie Run, the Troy Miller directed spin-off where Cross plays a redneck criminal, met a less fortunate direct-to-video fate shortly after its 2002 Sundance Film Festival premiere. While hardly noteworthy on his impressive resumé of writing and acting roles (there are dozens, Dozens!), the publicly criticized final edit of the project seemed an early indication that Cross ought to take the director's seat. He more recently created, wrote, produced and starred in IFC's "The Increasingly Poor Decisions of Todd Margaret". Finally making his feature directorial debut with Hits, Cross translates sketch comedy prowess into something bigger. The hilarious satire, measuring small-town idiocy against narcissistic Hipster activism, carries with it serious commentary on the cultural absurdities fueling delusion. We look forward to hearing more from David Cross… the voice of reasonable nonsense.  (CC)
#13. Justin Simien (Dear White People)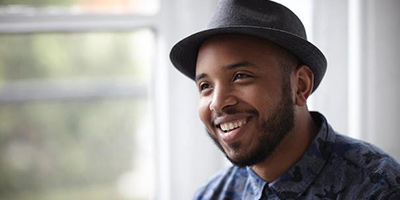 A film that is both prescient and topical in a refreshing representation of modern day's evolving prejudices, Justin Simien's directorial debut couldn't have found a better venue to premiere than the very white populous of the Sundance Film Festival. It's a witty satire revolving around riots that break out on an Ivy League campus after a white students hosts an 'African-American' themed party, and feels like the early daze of Spike Lee. A host of bright young performers populate Simien's film, including two scene stealers, Tessa Thompson (whose rant against Tyler Perry films takes on meta proportions being that she starred in For Colored Girls) and Tyler James Williams from televisions' "Everybody Hates Chris."(NB)
#12. Kat Candler (Hellion)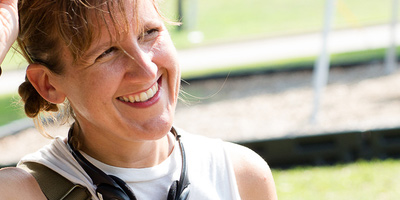 Kat Candler does something rare in raw dramatic cinema – she shows her love of heavy music, the young characters in her latest feature donning Pig Destroyer Ts and The Sword trucker hats, the soundtrack soaked in massive stoner grooves and razor sharp riffage. This makes sense. Her previous short film, Black Metal, premiered at Sundance last year, following the short version of Hellion the year before. That said, it's not just her musical taste that stands out, but her apt with young talent and small town tragedy. Hellion features a brigade of gifted, emotionally generous kids caught in the throes of divorce and death. Sounds like the perfect subject for a new metal jam, no? (JS)
#11. Sydney Freeland (Drunktown's Finest)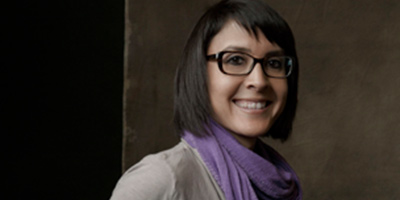 Exquisite shot composition, layered characters, nuanced performances and the type of edit and pacing job that seamlessly shifts in this triptych cocktail, there is a much larger audience that will identity with the characters at hand in Sydney Freeland's long in the works feature debut. Sans cookie cutter interpretations, Drunktown's Finest is a thoroughly complete portrait that works as a lean depiction of community. (EL)