Criterion Collection: Eyimofe (This is My Desire) | Blu-ray Review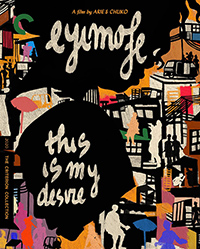 Far from the complicated, distressed definition of the Nigerian film movement christened 'Nollywood' in the early 2000s, a new coterie of filmmakers have slowly begun to emerge from the country in the more classical sense of a 'new wave.' If the recently christened New Nigerian Cinema is retrospectively defined as a clearly defined movement, generated in part to the Surreal16 collective (whose Juju Stories competed in the 2021 Locarno Film Festival for the Golden Leopard), at the forefront is Eyimofe (This is My Desire), the directorial debut from brothers Arie Esiri and Chuko Esiri. Evoking a handful of international auteurs in their vibrant slice of Lagos imbibed Neo-realism, like the early works of Claire Denis or Ramin Bahrani, the simplistic humanism inherent in the film's twin portraits of humans trapped by their specific economical debacles feels as vibrant as Ousmane Sembène or Yasujiro Ozu ever did. The colorful lights of Lagos cast a neon shadow over two disparate people trapped by familial obligations, their dreams of life abroad deferred by a reality they maybe can't escape, but can perhaps make better as they stand in the place they live.
The neighborhood is the connective tissue in the odysseys of forty-ish Mofe (Jude Akuwudike), an electrical engineer working for a printing press with defective machinery, and the beautiful 20-something hairstylist/bartender Rosa (Temi Ami-Williams). He's trying to go to Spain and she desires to go to Italy, though both of them are caught in the orbit of their siblings. Mofe's sister and her children die unexpectedly when they're asphyxiated by generator fumes, and Rosa's younger sister is single and pregnant. Mofe finds himself overwhelmed by the disastrous ripple effects of burying his sister and nephews while his money hungry father makes moves to absorb what little assets his daughter had available to her. Rosa sees a potential salvation in a visiting American, but it angers a landlord (Toyin Oshinaike) who has already spent significant time trying to manipulate Rosa into marriage, something which eventually becomes a reality thanks to her sister's endless medical bills. Aiming to sell her sister's baby to a female under lord, the ailing health of her sister severely jeopardizes their most surefire way out of a tenuous financial scenario.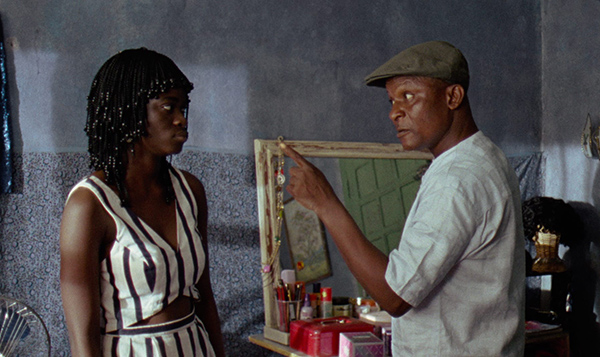 Notably, the Esiri brothers netted DP Areseni Khachaturan (who also shot Dea Kushumbegavili's exceptional debut, Beginning, 2020), presenting Lagos as anything but a pit of miserabilism. Avoiding absolute desperation, Eyimofe (This is My Desire) instead presents portraits of resiliency with both Mofe and Rosa, and the film's power lies in their twin characterizations. Akuwudkike has appeared in countless productions (making his debut in Chris Menges' 1988 title A World Apart) while Ami-Williams makes her film debut. A world of possibilities would seem to be teeming around them, from the snippets of bickering politicos on Mofe's radio to the oblivious tourists, businessmen and clientele intersecting with Rosa.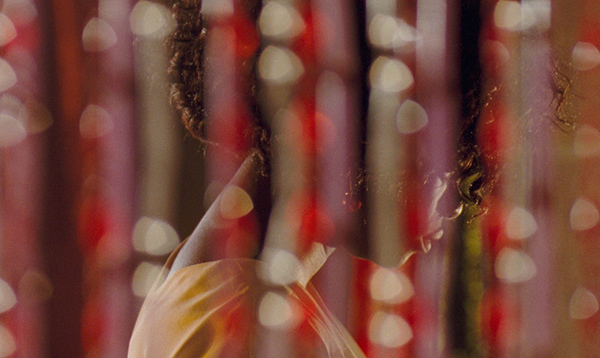 Told through a variety of long takes and from a distance, they are figures searching for agency in a fertile but treacherous (sometimes hostile) landscape, where bureaucracy demands their subservience. Although structurally it isn't a narrative doing anything innately new, the possibility of hope despite the odds often lends the film a fascinating energy, suggesting deferred dreams can be kept alive while we search for the next opportunity to try again.
Disc Review:
Criterion presents Eyimofe (This is My Desire) in a new 2K digital transfer in 1.66:1 with 5.1 surround DTS-HD Master Audio. Three short films are included, including Goose (2017), directed by Arie and Chuko Esiri, Besida (2018), directed by Chuko Esrie (with Arie serving as producer) and Because Men in Silk Shirts in Lagos Nights (2018), directed by Arue Esiri. A conversation with the directors moderated by filmmaker Bette Gordon and an interview with producer Melissa O. Adeyemo are also included.
Film Rating: ★★★½/☆☆☆☆☆
Disc Rating: ★★★★/☆☆☆☆☆