Festival Predictions
2014 Sundance Film Festival Predictions: Lou Howe's Gabriel (Exclusive First Look!)
Looks like it isn't only in professional hockey where the "Howe" family name will make huge strides. Featuring Rory Culkin and an indie ensemble cast I've loved in their respective breakout films in Emily Meade, Lynn Cohen, David Call, Alexia Rasmussen and Louisa Krause, Lou Howe's debut film should rise like a soufflé to the top of the 2014 edition and this could be a seminal project in producer/brother Ben Howe's earlier producing career. Featured in Filmmaker Magazine's 25 New Faces of Independent Film of 2013, Lou has found support early on with Cinereach, IFP and received the Annenberg Feature Film Grant by the Sundance Institute. Casting was put into place in 2012 and production took place earlier in the year. Despite the darker slant of the material, this is ready to shine. See the exclusive image below!
Gist: A young man searches obsessively for a girl from his past, convinced that she is the solution to his problems. Over the course of his journey, his perception of the world begins to slip away from reality. His family tries to prevent him from endangering himself, but he struggles to continue, growing desperate and erratic as he closes in.
Production Co./Producers: Luca Borghese (Girl Most Likely) and Ben Howe (Teenage).
Prediction: U.S. Dramatic Competition berth with a bullet.
U.S. Distributor: Rights Available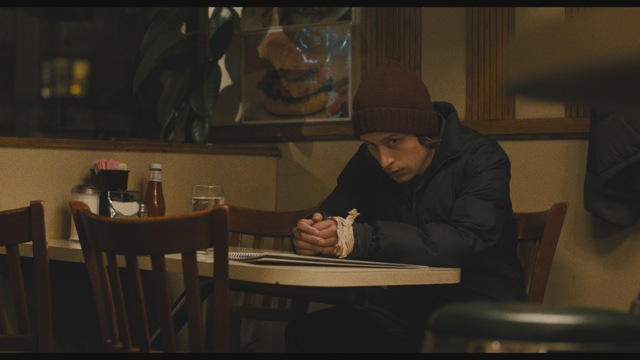 [related]2014 Sundance Film Festival Predictions[/related]